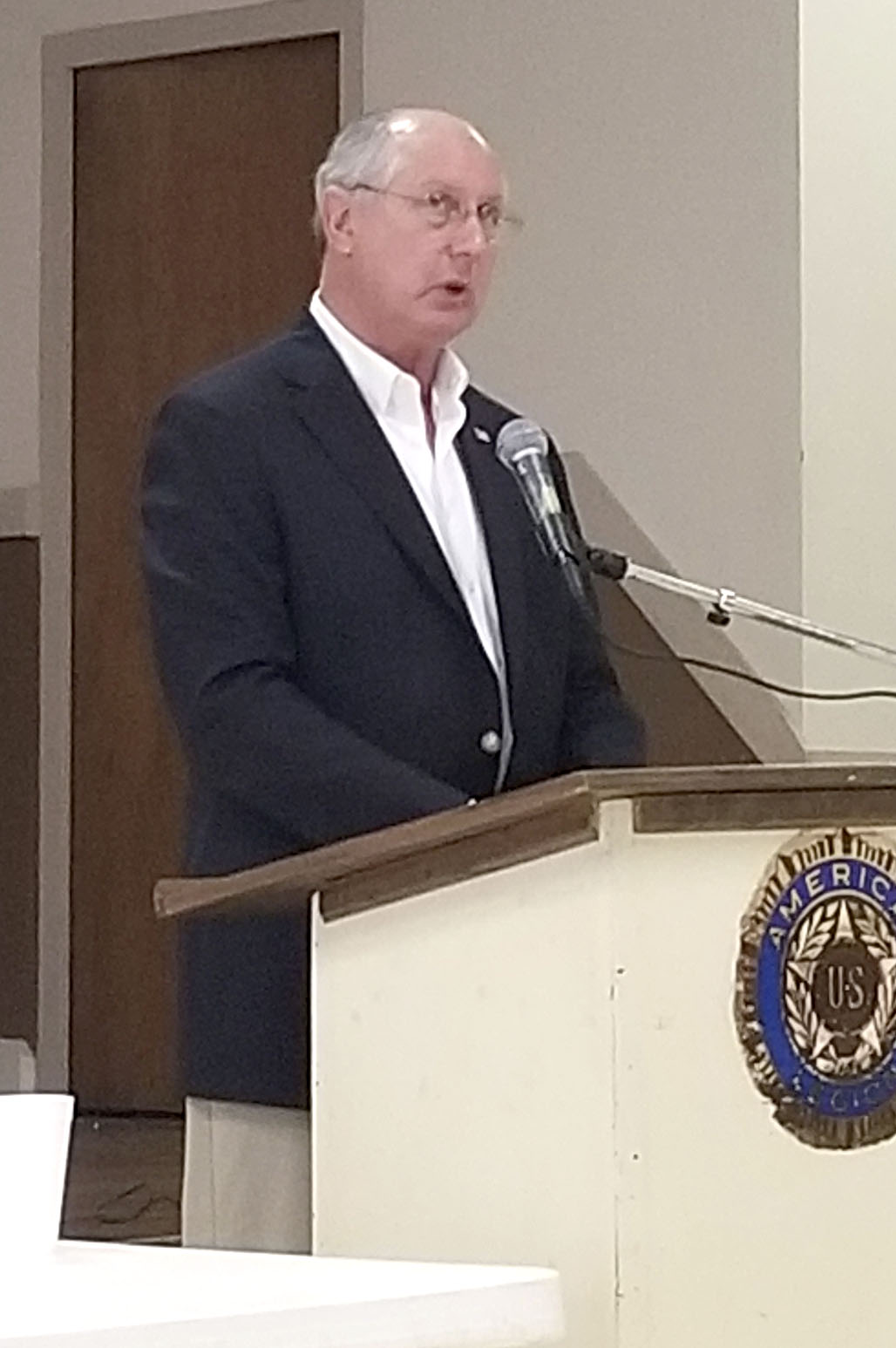 John Williams spoke to the Lunch Bunch Friday. He has worked with Calumet Specialty Products Partners for over 30 years.
He explained that Calumet's Cotton Valley location produces specialty solvents and the Princeton location produces Naphta oil. The Shreveport location produces 70% of the gasoline used in Northwest Louisiana and jet fuel for Barksdale Air Force Base.
He said that many of the employees at Cotton Valley plant are second and some third-generation employees.
"The Cotton Valley plant is very unique. They make alaphatic solvents. They may be the only one in the country," Williams said.
Some of the uses of alaphatic solvents are adhesives, non-carcinogen agricultural chemicals, industrial equipment, asphalt compounds, plastics, cleaning compounds, dry cleaning fluids, mining, natural gas processing and lantern fuel.
A group of Amish residents in the Northern part of the country have a contract with Calumet to supply their lantern fuel from the Cotton Valley plant. Williams said there are sales people throughout the country to find markets for the specialty solvents.
"Cotton Valley is a great place to business. The people love us and we love them. We're very proud of the Cotton Valley refinery," Williams said.
Williams also explained how gas prices are developed.
"About 70 percent of what you pay at the pump is the cost of crude oil. It moves up and down quite a bit," Williams said.
He explained that on top of that price is labor, transportation and taxes.
Williams explained that heating the oil brings many different products such as solvents, lubricants, gasoline, diesel and asphalt.
Williams said Calumet is the fourth largest rail car vendor with Kansas City Southern trains. With even more trucks coming in and out of the refineries everyday. He said Calumet is the tenth largest taxpayer in Webster Parish behind Fibrebond and they are also at the lead of taxpayers in Caddo and Bossier Parish as well.
"I will always have a relationship with Calumet. They're good folks," Williams said as he closed.