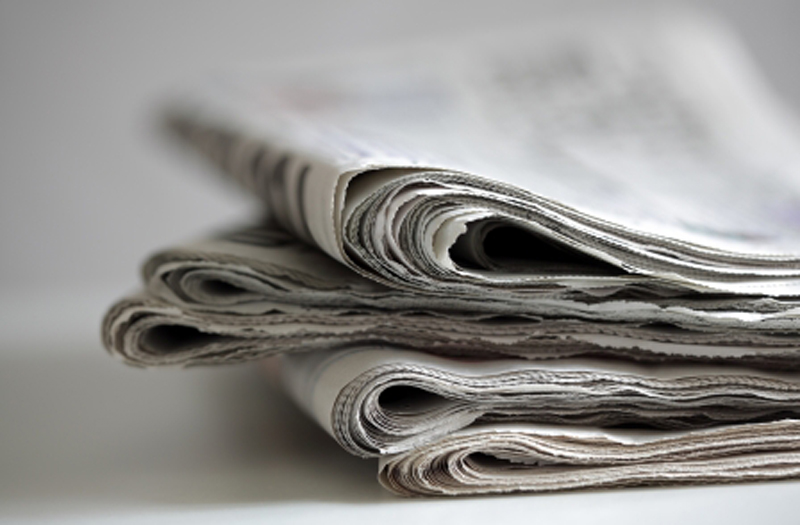 (This is the fifth in a series of articles profiling several local election candidates. We asked each candidate the same four questions.)
District E
Pam Bloxom
Why did you want to run?
Minden has helped me succeed in two business ventures: Action Travel and the Patio Homes Development. This is my opportunity to give back to my community. I believe I can make a difference by serving on the City Council and returning economic prosperity to Minden. I see the city's potential and passionately want to be part of the revitalization initiatives.
Why should someone vote for you?
For me, it's not about the power, the standing, or the stature. It's about delivering trust, integrity, and vision to city leadership. Trust: I have established myself as a trustworthy, reliable and dependable supporter to all, delivering care and support where needed. Integrity: Just ask anyone who knows me. They will verify my integrity. Vision: With dedicated effort, action, and the leadership I intend to deliver, I see a revitalized and prosperous Minden.
What do you want voters to know about you?
Since moving to Minden 33 years ago, I have volunteered to serve and have held leadership positions in a variety of community organizations. I have served on the Boards of the Minden Chamber of Commerce, Minden Medical Center, First United Methodist Church, Webster Parish Tourism Commission, Minden Economic Development Commission, and the South Webster Industrial District.
These invaluable experiences have taught me just exactly what can be accomplished through sound planning, organization, and action complemented by determined follow-through. It is these attributes I intend to bring to the City Council.
What are your goals?
Well, to me, they are more than goals. They represent a definitive plan of action that I would propose for consideration by the Mayor and Council members if I am elected. The principal components of such Plan are: 1. A thorough review of our people, processes, and resources leading to the action designed to improve and sustain city services. 2. Vitalize underutilized income-producing assets like the Recreational Complex and more. 3. Explore all external sources capable of delivering efficiency gains that may lead to the city's improved financial health and community well-being.
Michael Fluhr
Why did you want to run?
Looking at declining population figures and rising numbers of "For Sale" signs, it is my belief that the city has reached a critical point, where we, as a community, must decide what we want to become, a "Ghost Town" or a place where future generations want to live.
In my opinion, for too many years we have all been satisfied with what we have: a small, sleepy community with an even smaller vision for the future.
Sixteen years ago I moved to Minden. In all honest, very little has changed since 2002. Council districts have drifted apart, cultural and recreational opportunities have disappeared and are still missing, lack of good restaurants and residents starting to draw an imaginary border dividing Minden in south and north of Homer Road.
I would like to see some improvement that's why I am running for City Council.
Why should someone vote for you?
For the last seven years as the City Clerk/ Treasurer, I experienced an inside look at how a municipality operates and functions. I would like to bring that experience and knowledge plus fresh ideas to the table.
It is my intention to work with ever Council member and the Mayor as an independent, outspoken and if necessary critical voice on the Council to provide positive and responsible solutions and workable answers to the problems lying ahead.
My votes in the Council will be based on facts and the law and not on affiliations with special interest groups.
What do you want voters to know about you?
Some candidates are talking about a more "beautiful" and "attractive" Minden (I am all for that at its time) or dream and set a goal to duplicate the success of Ruston or Natchitoches, which in my opinion is unrealistic. Both cities have assets Minden cannot compete with. The administration should learn from our neighbours and combine that knowledge with what Minden has to offer (a modern airport, a large recreation complex, some German heritage, close proximity to Shreveport/Bossier, etc.) to our advantage.
My immediate and foremost objectives are to complete our "homework" to build a strong foundation for a better way of life for all residents which includes: 1. Fiscal discipline through responsible budgets including five year financing plans for major projects. 2. Secure core city services with reasonable rates to make living in Minden affordable. 3. Initiate desperate improvements to the crumbling infrastructure (streets, water, sewer.) 4. Stimulate an environment that attracts and retains businesses including cultural and recreational opportunities (City must do a much better job, Chamber of Commerce and Tourism need to do their job.) 5. Transparency in municipal activities.
If we do all that, Minden becomes "attractive".
Billy Mills
Why did you want to run?
I chose to run for City Council because I have a fresh perspective and much to offer the city of Minden. I have lived here for 12 years, and I believe that a view from someone new may help Minden present itself more clearly to people looking to move here. A fresh perspective may give newcomers a reason to make that move now which will clearly help the economy of our city.
Why should someone vote for you?
Minden should vote for me because I am the right person for this job. I am qualified to help lead this city in the direction it needs to move. A breath of fresh air is what Minden needs. Someone with a new face and new ideas seems to be exactly what our city needs, and I am that person. I may not be a native of Minden, but I did move here on purpose and with a purpose. I pastor Apostolic Lighthouse on Louisville Rd. I came to Minden to build a church and serve the city of Minden in whatever capacity became available. This position is available and I am the right person to fill the position and serve in this capacity.
What do you want voters to know about you?
I want voters to know I am a praying man. I will not make any decisions without talking to Jesus first. I have been in public relations for 43 years. I led a ministry in our organization of 1000 plus ministers, and handled a budget of $250,000.00 dollars a year for 13 years. I now serve as the District Secretary for the Assemblies of the Lord Jesus Christ here in the State of Louisiana. Since I was 20 years old, I have served in different leadership roles, and have learned through the years that true leaders are true servants. My priorities are God, faith, family and serving the fine people of Apostolic Lighthouse. If elected, it will be my honor to add serving the citizens of Minden to my priorities.
What are your goals?
My goals are to do my best to bring jobs and industry to our city so our children will have a place to go to work here instead of leaving and going elsewhere to live. My goal is to also ensure that the community of seniors can afford to retire here while making sure that we leave no one behind as we progress further into this 21st century along with helping Minden become fiscally accountable.
Kyle Robertson
Why did you want to run?
Minden has always been my home and my love for the people of this city has made me want to pursue public office. I feel over the last few years public morale has dwindled and some citizens are even disenfranchised with our local government and that truly concerns me. We have a great city filled with tons of opportunity but somewhere along our path we lost sight of the direction we need to move toward but I believe in the people of this town and know that if we work together we can course correct and build a better future for the generations to come.
Why should someone vote for you?
I'm young with a fresh perspective, a vision for change but someone that believes we need to cherish the fundamental foundation of our city yet progressively build upon it. I'm entrepreneurially minded. I believe we must make sound reasonable decisions that are fiscally conservative with the taxpayer's money while also seeking ways to make our tax base grow. We also must make decisions that are inclusive of everyone's different perspectives.
What do you want voters to know about you?
I was raised in Minden. I've lived here all my life. I'm a graduate of Minden High school. I've been active in our community for longer than just this election serving in civic groups, on boards, and supporting many local charities. I worked in an office serving the public for over 12 years at the Webster Parish Assessor's Office. I am a local business owner.
What are your goals?
1. Work on a plan to figure out how we can get the city's utility rates under control. 2. Work closely with other local officials at partnering on public ventures to benefit the taxpayer. 3. Look for ways to promote more inclusive city activities. 4. Progressively seek ways to make Minden attractive to young people looking to start a family.