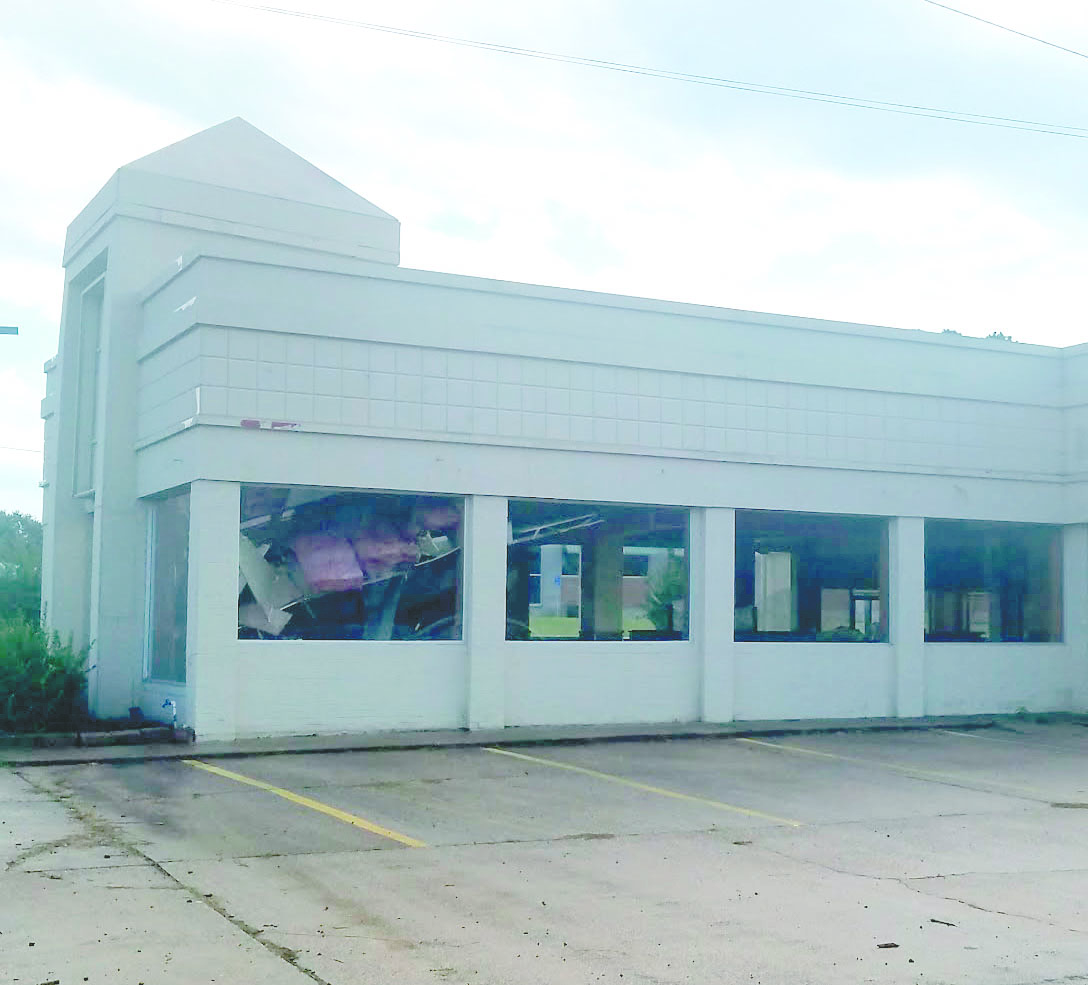 SPRINGHILL – Last week's rainy weather may have been welcomed in North Webster, but that didn't stop it from taking a toll on several of the areas dilapidated buildings, the most noticeable being the old KFC property located on South Arkansas Street.
According to Denny McMullan of McMullan Realty, the owners of the property are Franchise Management Inc. based out of New Brunswick, Canada. They currently own and operate more than 250 Pizza Hut, Taco Bell, and KFC locations across Canada and the United States.
FMI has been notified of the buildings condition and has arranged for an inspector out of Austin, Tx to come look into it.
"Both Mayor Breaux and Chief Lynd have already approached me about the issue, and I'm sure they've made some sort of contact with them as well," said McMullan.
The property includes the 3,000sq.ft. building and 26 "hard-covered" storage units.
McMullan said that the original market price on the property was set at a firm 255k, but FMI had chose to reduce the price to 199k well before the roof caved in.
Anyone interested in further details of said property can contact McMullan Realty at (318) 539-1111.