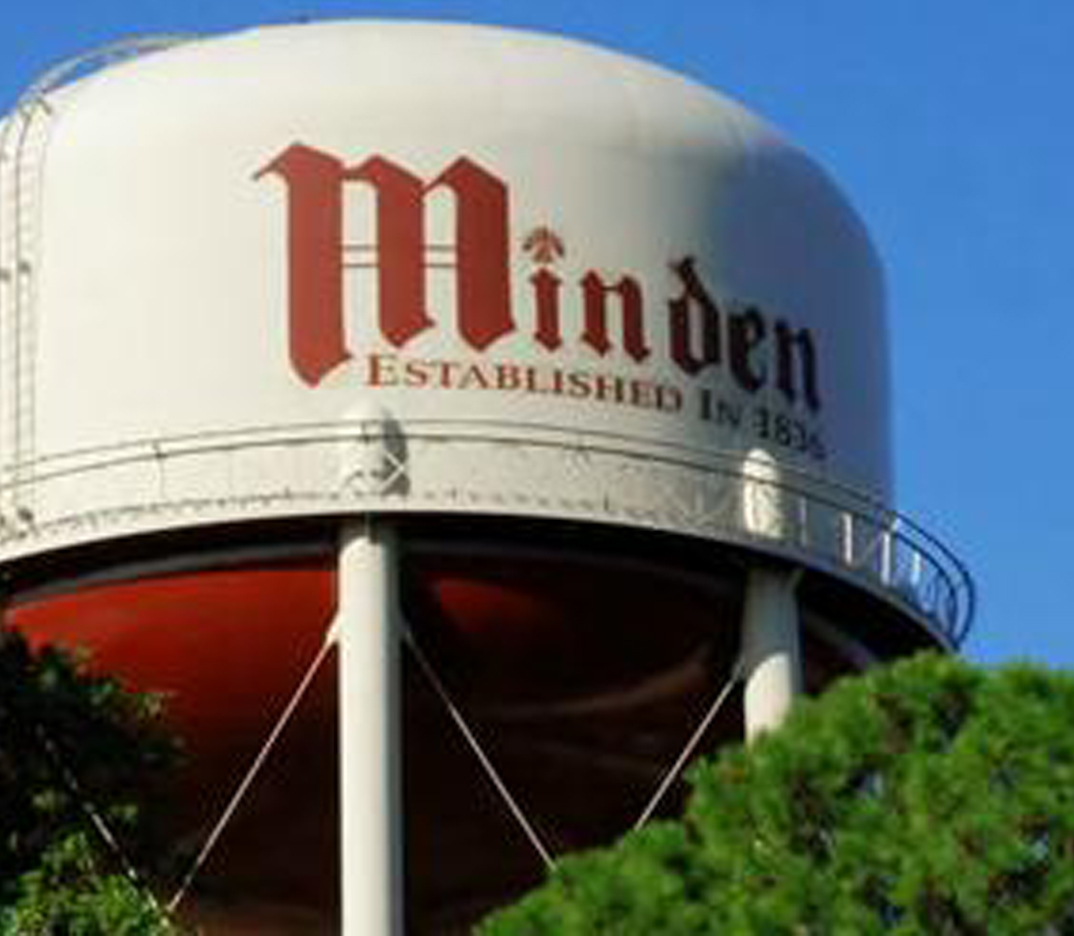 (This is the fourth in a series of articles profiling several local election candidates. We asked each candidate the same four questions.)
District D
Keith Beard
Why did you want to run?
I just retired from the school system this summer after working in a lot of different roles in Claiborne and Webster Parish schools. I think after serving the public all of these years, I felt like continuing to do that in a different role. I felt like I have the experience that I'd need to keep serving in a different capacity. Being retired would give me a lot of time to devote to the people of the city of Minden in the role of councilman.
Why should someone vote for you?
I think I'm really the most qualified because I have a lot of experience working with large groups of people and diverse groups of people. I've had the opportunity to serve as a teacher, coach, counselor, assistant principal, and principal in my years working in education. I've learned how to set and work to meet goals, how to build and maintain budgets, how to lead and direct students, as a coach lead athletes and as a principal lead teachers, and how to evaluate all of those people. I think those things help me as far as my experience and will help me in the role if I'm elected as councilman.
I also worked hard to earn three college degrees so that I could be versatile in my career and get to serve in all of these different roles. I also had the opportunity to serve on the city council when I lived in Homer, I also served on the Homer Main Street board of directors when I lived there. Those are reasons I think someone should vote for me.
What do you want voters to know about you?
I'm highly motivated and self motivated, and all of those who know me can testify to how passionate I am with things I'm involved in. Especially with people and community. It's hard to serve all of the years I've served as an educator and not be passionate about serving. I'm a father and a grandfather, so I'm really concerned about our present decisions and actions and how they're going to affect our children and grandchildren. I'm a conservative Christian who appreciates Minden's heritage and values. You know, there are so many good things about Minden that I think we can build on and move forward.
I want to work really hard to maintain trust in our local government, I feel like I'm a people person. I enjoy meeting and talking to people. I've really enjoyed meeting and talking about the concerns and ideas that a lot of people have shared with people in my district as I've been out meeting people and knocking on doors, and passing out cards.
What are your goals?
I want to continue to look for ways that we can help our citizens get relief from high utility bills. I also want to work really hard with all of the districts and with the chamber, the media, churches, and other groups to make Minden more receptive to business and industry.
I'm also interested in developing more activities and opportunities for our citizens, especially our young people such as a community theatre program and increased recreational programs – more programs in the arts and that sort of thing. I think we need better utilization of our recreational areas inside the city limits. We have parks and recreational areas inside the city that I think we could better utilize. I want to work with the downtown business association and Main Street to beautify downtown even more to make it even more inviting to people who visit Minden.
I have friends who live in other communities like Shreveport, Bossier and Homer and they enjoy visiting Minden and enjoying what we have to offer, the Mayberry type feel. It's a city with the small town feel and friendly people. I want to capitalize on that and make it even better.
Lisa Rush McKinley
Why did you want to run?
I just want to help Minden. We're getting a bad rap and I think that I can be a voice to try to help Minden.
Why should someone vote for you?
I think I can help move Minden forward. I have a strong voice and I can be the voice for people. I think I'm the one to choose.
What do you want voters to know about you?
I am a retired nurse of 26 years. I'm a hard worker. I'm a team player, and I think with everyone involved, we can help move Minden forward.
What are your goals?
My goals are to hopefully bring industry back to Minden like they had in the 80's and to hopefully get these utilities bills taken care of. We can get it back to some normal levels even if there's a possibility of levelized billing.
Gabrielle Ramsey Tyler
Why did you want to run?
I want to make Minden a place where my children want to stay when they grow up and raise their families. I want to make decisions now that will provide opportunities later. I want to build a foundation to create jobs and opportunities that will make a family want to stay here in Minden.
Why should someone vote for you?
I have over 10 years of experience in youth ministry, over six years of experience in running a learning center and over six year of experience in church administration. I'm well familiar with making hard decisions, looking at every angle and seeing all of the moving parts. I know that every single decision has a lot of angles so it's important to me to examine all options before making any decisions.
What do you want voters to know about you?
I'm a Minden girl, born and raised. I'm a mom of four boys. I love my city and I want to help the next generation feel the same way.
What are your goals?
Well, it's all about teamwork. I have goals but I know we have to work together. My goals are to create a Minden where young families want to stay, develop careers, and raise their families.