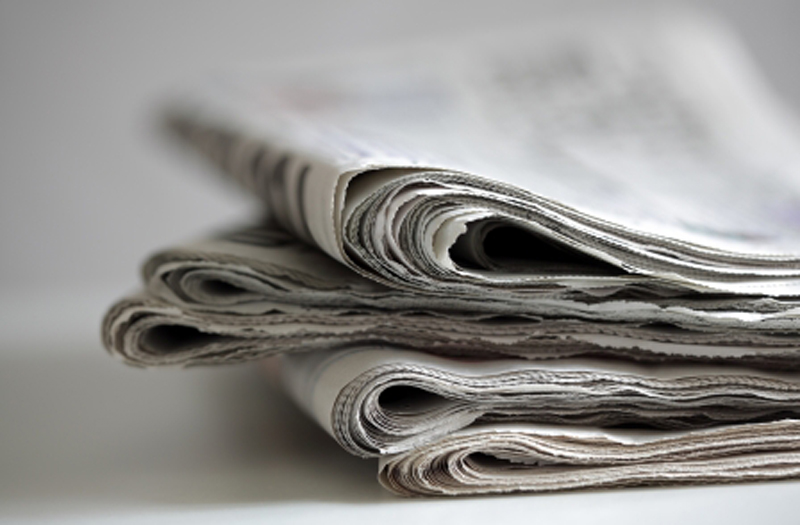 In the Oct. 12 election, Webster Parish residents will vote on a Webster Parish Clerk of Court.
Two candidates have qualified: Tina Douglas (No Party-Minden) and incumbent Holli Vining (No Party-Minden). The following questions were asked of each of the candidates, and their answers follow:
MPH: What made you want to run for the position of Clerk of Court?
DOUGLAS: I decided to run for Clerk of Court because I am a life long residence of Webster Parish, I have always had a desire to extensively serve the public an to add more interpersonal skills. I possess the accountability and responsibility to do just that.
VINING: I began my career in the Clerk of Court's office in 1990 and I have truly enjoyed serving the public. I take great pride in the things I've accomplished since being elected as your Clerk of Court in 2004 and look forward to continuing to provide the citizens of Webster Parish with an efficient and courteous office. I've been an active member of the Louisiana Clerks of Court Association as well as fostered close working relationships with the Judges' office, District Attorney's office, Police Jury, Public Defender's office, Sheriff's office, Tax Assessor and other parish offices which has allowed me to identify new ways to make the Clerk's office and the court system more efficient and user-friendly for everyone who has a need for our services. I make tough decisions for the Clerk's office on a daily basis to remain in compliance with the laws and procedures that govern this office. Webster Parish deserves a Clerk of Court who is experienced and prepared to take on that responsibility and I know that I am the candidate that can take care of your Clerk of Court's office at the level the public deserves.
MPH: If elected, what would be your goals for the office moving forward?
DOUGLAS: Going forward I would complete the clerk's certification program to learn the requirements of the elected office and establish professional bonds of achievement on enhancing performance in public service.
VINING: I've made numerous changes in the Clerk's office in the last 15 years and I will continue those efforts. I've modernized the office and have made the Webster Parish Clerk's office a leader in technology among Clerk's offices across the state. One project I'm excited about completing is a new software system. I've partnered with the Clerks of Court in Red River and Desoto parishes to develop a case management system tailored to our offices. This is a "smarter" software system that will create a paperless environment between our office and other parish offices as well as allowing electronic filing of civil and criminal cases. It will provide a host of new features for our online users as well as being more efficient for my staff and more cost-efficient for the office.
A second project I'm working on is records preservation. I've taken steps to digitize historic land records back to 1916 and marriage records back to 1870 as well as all military discharge records and child support records. We are currently working in-house to digitize all criminal records and this project should be completed within 6 months. I plan to continue this project to assure the preservation of all remaining records in your Clerk of Court's office.
Physical space is a problem for parish offices, as is evidenced by the Sheriff's office, Police Jury and Tax Assessor moving out of the Courthouse over the years, and I am currently managing a project to relieve the space issues the Clerk's office has. I have developed a records retention plan, approved by the Louisiana State Archives, to destroy useless records and preserve your most valuable historic documents.
I pledge to continue providing a transparent office and the high-level of public service that the people of Webster Parish deserve.
MPH: In your own words, how would you define the job description of the Clerk of Court?
DOUGLAS: Chief of Election,cCustodian,cMortgage and Conveyance Records, Civil Law Suits, Criminal Cases, Collect fees for various services rendered to the members of the public, and Overseer of issuance of marriage certificates, birth certificates, and death certificates.
VINING: The Clerk of Court's office is responsible for processing, indexing, maintaining and preserving the large volume of historical records of the parish, including, property deeds, mortgages, domestic suits, criminal matters, UCCs, adoptions, boundary disputes, marriages and other records too numerous to list. I am responsible for jury selection, taking the official minutes of Court, preparing mortgage certificates and issuing certified copies of birth and death records.
I also serve as the Chief Election official for the parish and am responsible for training commissioners who work on election day as well as ensuring accurate and fair elections.
The Clerk of Court is responsible for budgeting the public funds used for the operation of the office and maintaining compliance with auditing standards for financial controls while providing a transparent office for the public.
The Clerk's office is governed by a massive amount of civil law and procedure that the Clerk must be familiar with and adapt to as laws change with each legislative session to make the changes required in the various departments of the office.
The position of Clerk of Court requires comprehensive knowledge of each and every job in the office in order to make the decisions that are ultimately the sole responsibility of your elected Clerk of Court who is subject to civil and criminal liability for any errors or omissions in the office.
As your Clerk of Court, I am also obligated to provide you with a trained, knowledgeable staff who serves you courteously and efficiently.