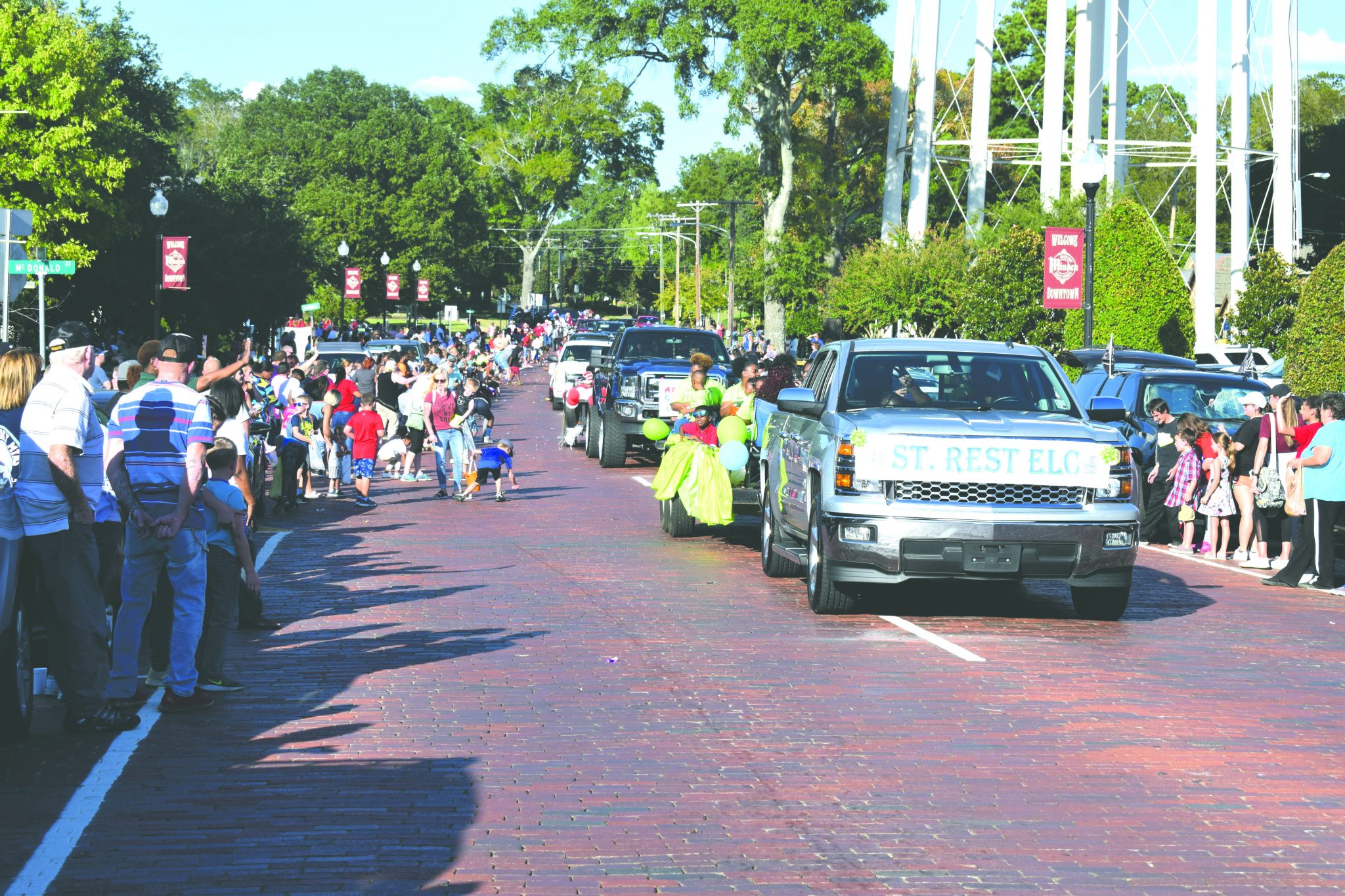 Will Phillips
Minden Press-Herald
The brick streets of Downtown Minden were packed with the citizens of Minden, who were waiting for their chance to snag some free goodies at the Webster Parish Fair parade. Roughly fifty floats were entered into the fair parade, and Tuesday afternoon they were lined up down Main Street throwing candy, cups, and other goodies out to the crowd. There were many local groups and institutions that took part in the parade, such as the Vintage Car Club, Webster Jr. High, Minden High School, the Youth Challenge Program, and many others. There were also pageant winners, politicians, and marching bands sprinkled throughout the line-up.
Due to early voting and rules about how close candidates are allowed to campaign near the voting sites, the Minden Fair Parade had to slightly alter its course. "The route was shorter because of early voting, but we still got everybody out smoothly," said Todd Buffington, a member of the Webster Parish Fair Committee.
After the parade was said and done the Minden Fair was already set up and ready to take in the crowd. There is a little something for everybody, with plenty of food to enjoy, rides to ride, and games to play.
"We've got good rides and affordable prices. Cleaner, neater, bigger rides, about twice as many as we had last year. We've got plenty of kids rides too and it's a family-friendly atmosphere," said Donnie Irby, Fair Committee Chairman.