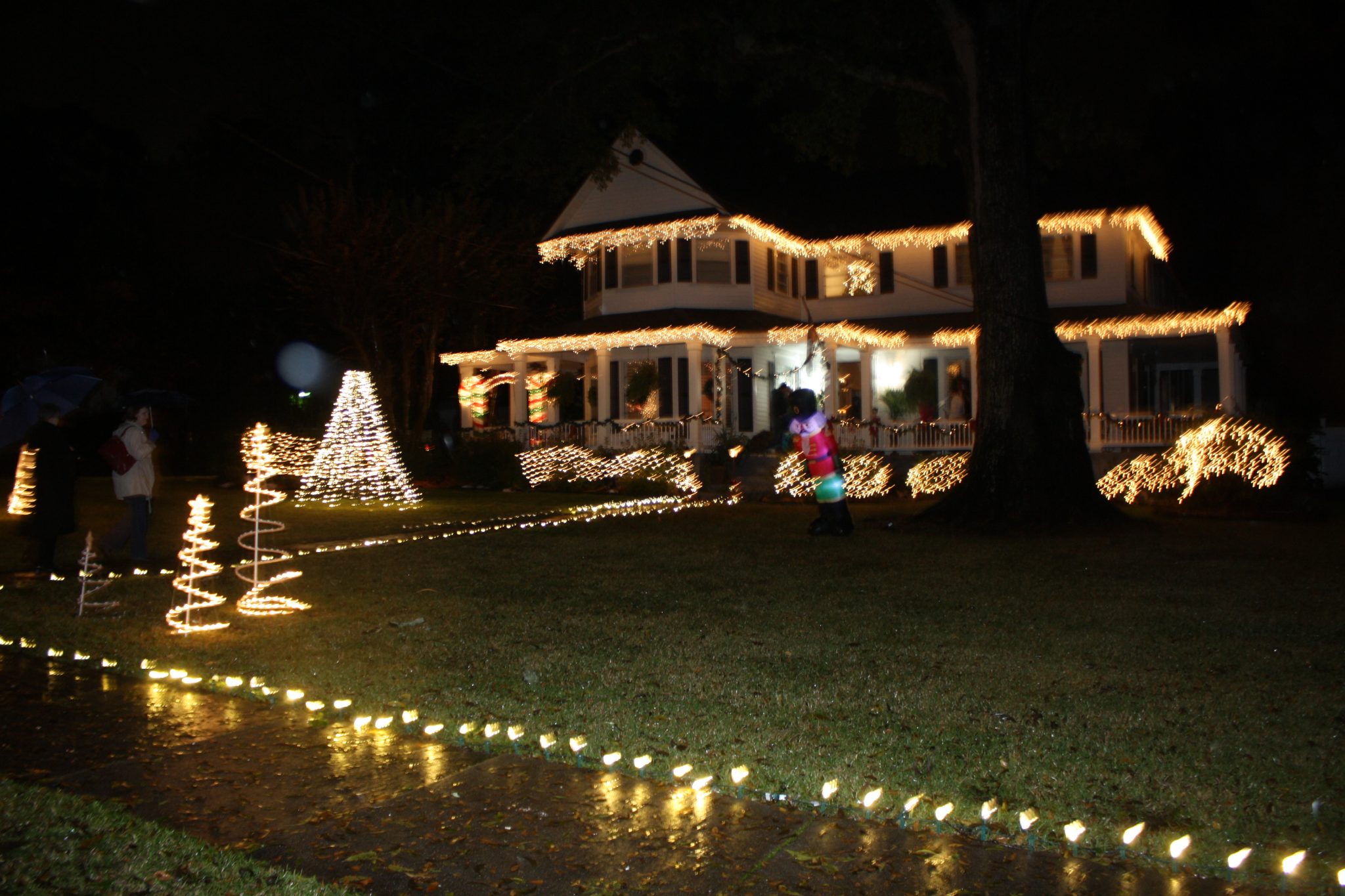 Minden's Candlelight Tour of Homes was considered a far and wide success by attendees, organizers and homeowners.
Despite several inches of rain and cold temperatures causing the parade and other activities to be canceled, visitors from Shreveport, Bossier, Haughton, Plain Dealing, Benton, Ruston and other areas showed up to view the showpiece homes.
"We are already planning on a bigger event next year," Minden Main Street board president Terry Gardner said. "I think it says something special about our community. While other cities are cancelling events due to weather, our people are so committed to showing off our holiday spirit and beautiful town that we attracted a large crowd. Everyone had a wonderful time."
Homeowner Madalyn Culpepper shared Gardener's view.
"I wanted to be on the our because I love Minden and this is a great way for me to share my passion for our town with others," she said.
After completing the renovation of her home last year, this was the first time the home was open to the public.
"We put a lot of work into restoring this home," she said. "Now one of my favorite things to do is relax on the front porch and watch traffic and visit with people. It's my favorite things about living downtown."
Huffman House Bed and Breakfast owners Jim and Kimberly Huffman agree that Minden's small town charm is attractive.
"We were so captured by the Minden community that we wanted to move here and open a bed and breakfast, " said Jim Huffman "We were happy to be included in the tour and we think the world of how everyone works together to put Minden on the map. This was a wonderful event and there was a steady flow of people touring the home all evening."
Bennie and Linda Wood were happy to open their home to the community as well.
"We just love historic homes and know a lot of people do," Linda Wood said. "Our home is usually so full of family and grandkids. That's really what makes our home special to us and what makes our community so great. It's all about family and getting together and sharing good times with one another. That's what makes the candlelight tour so much fun."
Evening Light Fellowship Church participated in the tour by caroling at the Huffman House and at Culpepper's home, while members of the Minden Community Chorus gathered at the Woods home.
"The Christmas carols added a festive ambiance to the event and we were so glad of that addition," Gardner said. "There were many things, people and organizations that worked to make this a success and the Main Street board is appreciative of everyone involved."
Proceeds from the tour will assist in funding the repair and reconstruction of two gazebos in Minden.
Minden Main Street events that were canceled due to the weather Saturday will be rescheduled for Dec. 10. Those events include a children's art contest and raffle. The Minden Christmas parade, which is organized by the Minden Evening Lions Club will not be rescheduled.