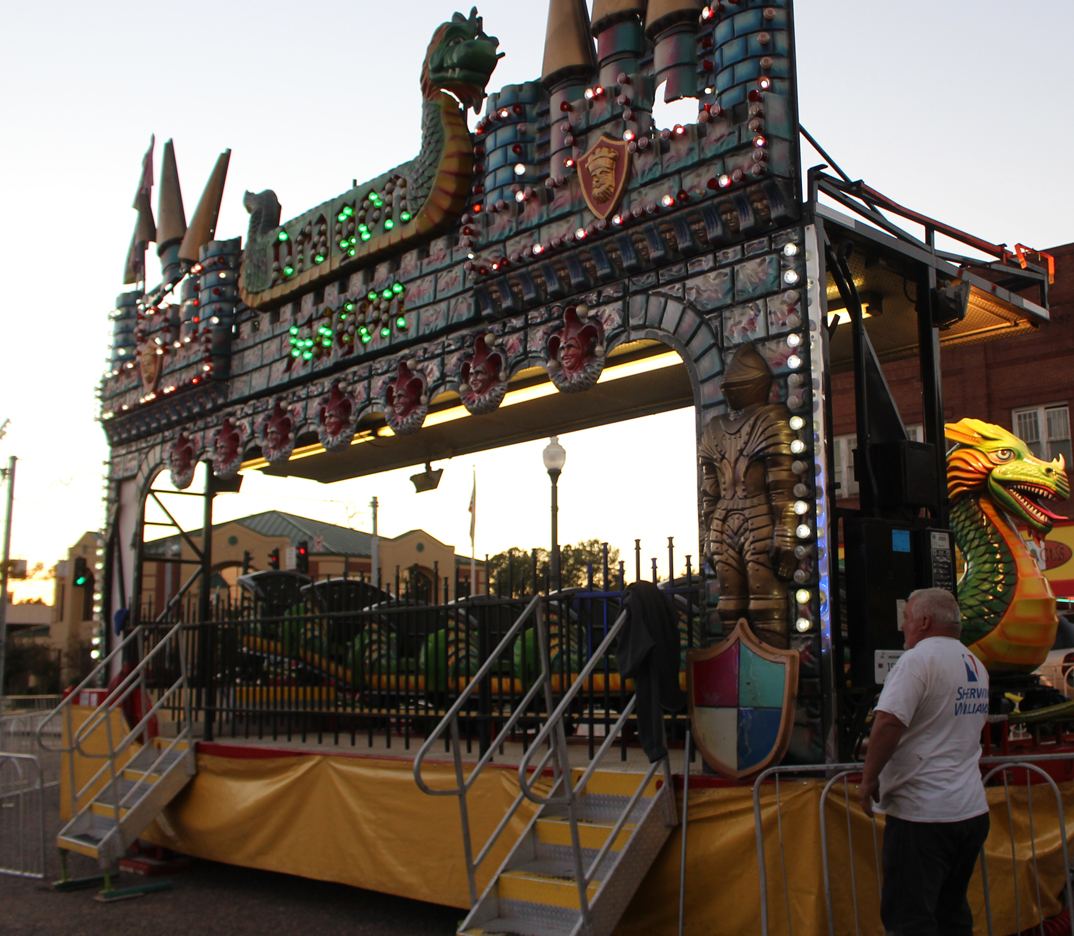 Minden will host its Fasching Fifth Season Celebration in downtown Minden this Saturday and will include a little something for all ages.
Fasching, or the Karneval, will take over the streets of downtown Minden with a German flair, celebrating the Fasching season, which ends the day before Ash Wednesday.
On one side of Pearl Street, the food vendors will be set up and on the other will be an authentic German beer garden where nothing but German beer will be served. Vendors will offer a variety of German-style foods including bratwurst and sauerkraut, pretzels and others.
Music will be entertaining festival goers all throughout the day, Festival Chairman Kerry Easley said. German-style music will be the order of the day with several different bands playing, including the Oompahsters, which will start the day with the chicken dance. The German Oompah Band will play as well, he said. Other acts will follow including Elaine Eaton with Exit 49, the Devil Anse Band.
The karneval will set up downtown in the parking lot, festival chairman Kerry Easley said, "and we've got face painters, and stilt walkers and Santa and his helper will be here passing out goodies to the festival goers."
And if that's not enough, festival goers can play a game where participants will get a game card.
"You go to all the different businesses, and frequent their businesses and get a check mark," he said. "And when you turn your game card in, we draw for the winner. That's going to be a fun game designed to draw people into our businesses."
Beginning at 10 a.m., shuttle rides to tour the Germantown Colony Museum will be available for anyone who wishes to learn about Minden's heritage. Departure and drop off will be in front of Possibilities on Pearl Street, Easley said.
An information desk will set up near the stage between Roma Italian Bistro and Jamieson, Wise and Martin and will be manned by the Webster Parish Convention and Visitors Bureau.
To culminate the day, a fireworks spectacular will take place at 6 p.m.
Celebrating its German heritage, Minden began celebrating the Fasching Fifth Season at 11:11 a.m., Nov. 11, 2011. The Fasching is the German equivalent of the Mardi Gas season, which ends on Shrove Tuesday, the day before the season of Lent.
Events begin at 10 a.m. Saturday.