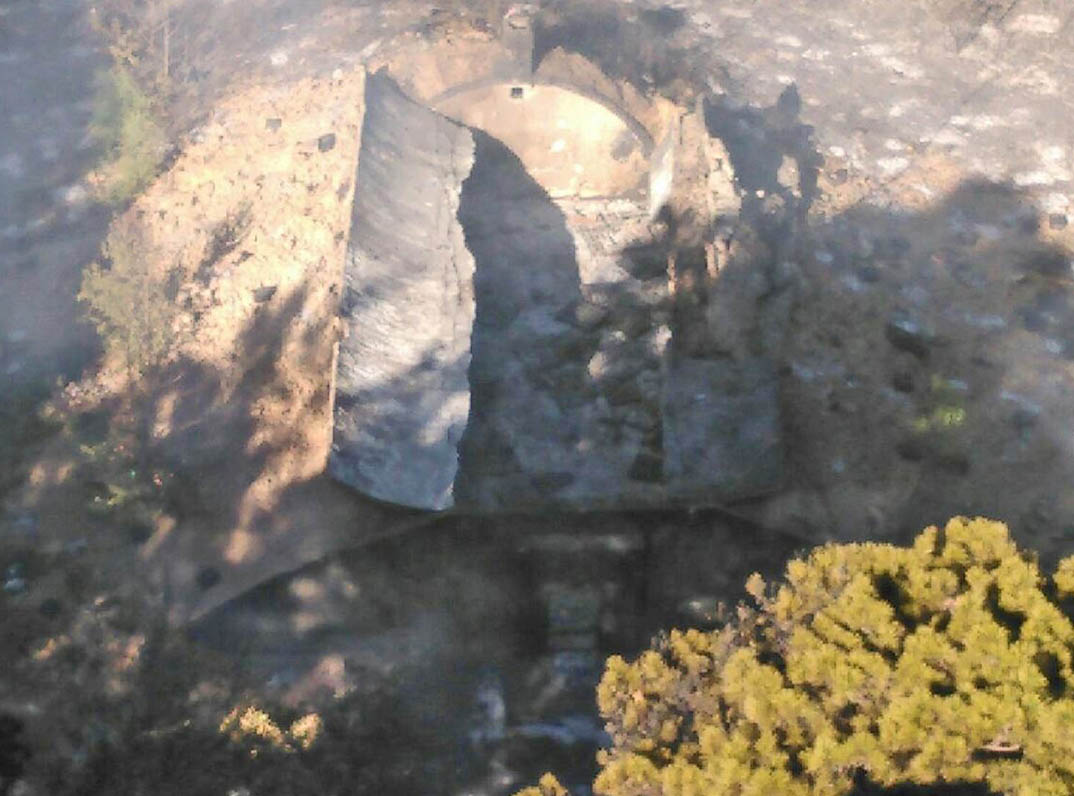 CAMP MINDEN — The Louisiana National Guard is reporting a bunker containing clean burning ignitor exploded early Thursday morning.
In a release, officials said the Louisiana State Police HAZMAT team determined the CBI auto-ignited in the earthen bunker in which it was stored.
"This is product that was moved and properly stored in an earth covered bunker," Louisiana State Police Public Information Officer Matt Harris said. "This one is minimal compared to what we dealt with four years ago."
LANG officials said approximately 320,000 pounds of CBI was initially stored in three bunkers, and following the explosion, two thirds of the CBI remain, or about 200,000 pounds.
The incident occurred in Area L-2, on the east side of Camp Minden. The contained burn chamber is located in Area I, a straight-line distance of about six miles from where the demilitarized M6 propellant and CBI is stored.
"Assessments were done by ground and air to determine what areas were affected," Harris said. "There was no reported structural damage on- or off-site other than the bunker that was affected by the explosion. The safety of the public remains our number one concern."
All tenants were 100 percent accounted for, according to an update from the Webster Parish Office of Homeland Security and Emergency Preparedness.
"The incident area has been secured and further investigation will be conducted by LSP HAZMAT technicians as part of standard procedure," according to the release.
Webster Parish Sheriff Gary Sexton said Thursday the first call came in around 5 a.m., when witnesses saw an explosion and a plume afterwards. The National Weather Service reported smoke rose to roughly 4,900 feet before it disappeared from radar.
Sexton said no injuries were reported, no evacuations took place, and business went on as usual throughout the day.
Multiple agencies responded to the incident, including LSP, the Environmental Protection Agency, Louisiana Department of Environmental Quality, Webster and Bossier Parish sheriff's offices, the Office of Emergency Preparedness, LANG, emergency medical personnel and fire departments from throughout the area.