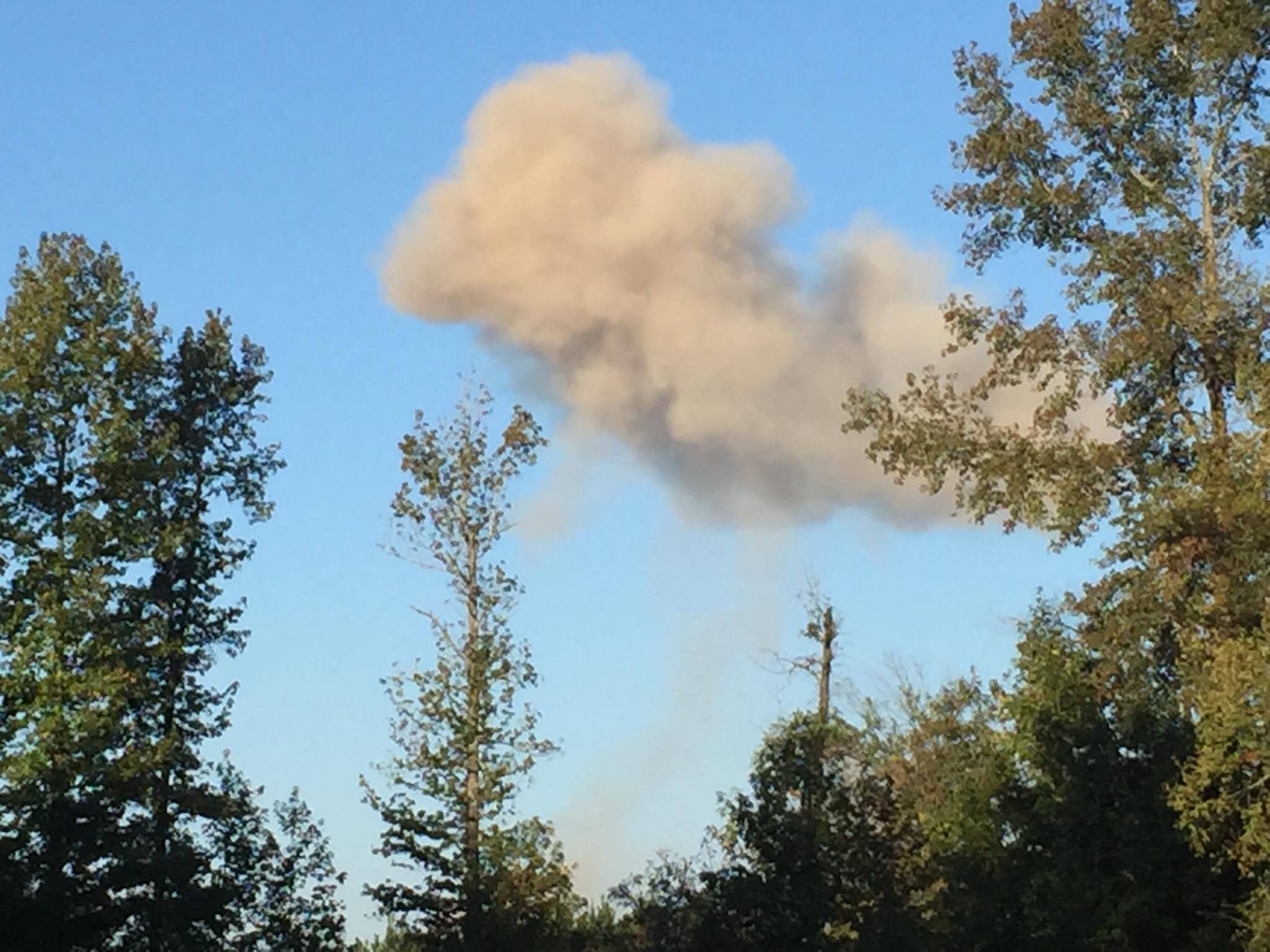 CAMP MINDEN — The intentional destruction of a bunker of Clean Burning Ignitor at Camp Minden was the cause of the boom heard for miles Sunday morning, according to the Webster Parish Police Jury.
No public protection methods are warranted at this time and the Environmental Protection Agency is monitoring the air quality, according to the police jury.
The destruction could be heard and felt for miles away. May residents north of Minden reported feeling their home shake.
On Friday, a bunker containing 820 pounds of CBI was destroyed by Explosive Ordnance Disposal personnel from the Army's 797th Ordnance Company and 79th Ordnance Battalion from Fort Hood, Texas.
It remains unclear how much CBI was destroyed Sunday morning or if the 40,000 pounds of M6 that was set to be destroyed was included.
The Louisiana National Guard confirmed CBI was the cause of the bunker explosion in late September that lit up the morning sky.
Following the explosion, the Louisiana National Gaurd said the remaining 200,000 pounds of CBI would be burned in place.
The M6 propellant and CBI were discovered improperly stored at Explo's property on Camp Minden after an October 2012 explosion that shook Camp Minden and the surrounding areas.
The explosives were stored in magazines before Explo, which leased space from the National Guard's industrial site at Camp Minden, went bankrupt in August 2013 and abandoned the site.