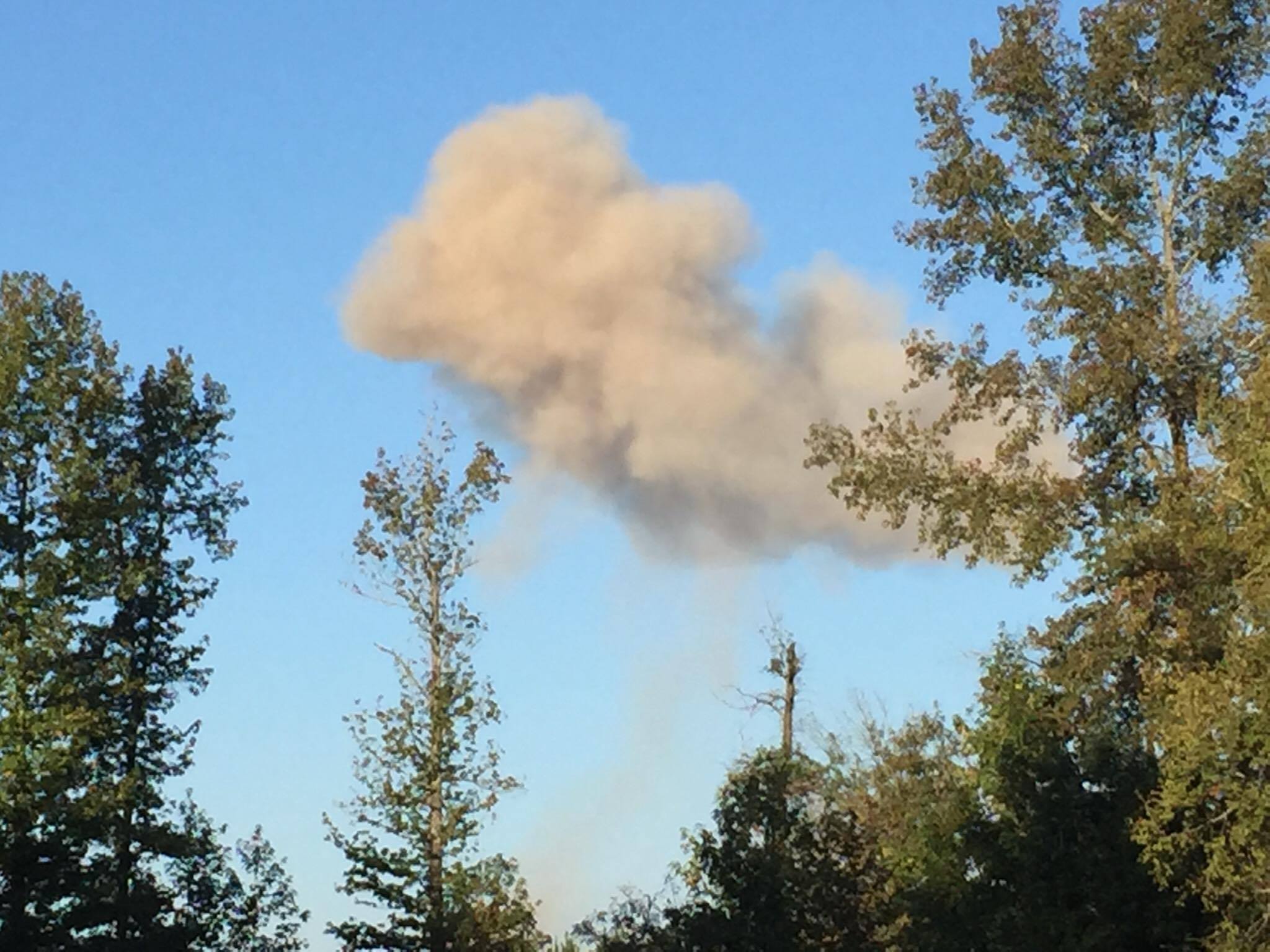 Doyline community leaders reacted positively to Sunday morning's burn of 114,000 pounds of CBI, conducted by Explosive Ordnance Disposal personnel from the Army's 797th Ordnance Company (EOD) and 79th Ordnance Battalion (EOD) from Fort Hood, Texas.
Doyline Mayor Gary Carter said all of his expectations have been met and exceeded.
"Because of the citizens advisory group, the EPA, DEA and all parties involved coming to the table to share information and be transparent, plans were able to be made and have been executed well," he said. "Government entities have been cordial and have listened well to our concerns and that has made all the difference in creating a plan of action."
While percussion sounds of the controlled explosion were heard in Sibley, Dixie Inn and Minden, Carter and others were unaware of the frightening sound.
"I'm not sure if it was the direction or design of the bunker or what other factors contributed, but I had no clue it had happened, other than I knew it was scheduled to happen."
Webster Parish School Board member Penny Long, for the Doyline district, said she did not hear the loud sounds of detonation.
"When I arrived at church, I learned our parsonage's window was broken," she said. "Living here, you take the good with the bad. It is a trade-off to live in our close knit, rural town and know that Camp Minden is next door."
Long said knowing of the controlled burns helps ease her mind as a citizen and help make decisions for Doyline school.
"When [Superintendent] Rawls and I discussed it, we decided to close the school Friday because a controlled burn would be taking place," she said. "While it is a missed day of school, it's easier on the students, faculty and families involved to err on the side of caution. It's important to make decisions with our students and their families in mind."
The third burn of the remaining Clean Burning Ignitor has been tentatively set for late Monday night, the Louisiana National Guard said in a release.
The magazine, which contains 85,000 pounds of CBI and 40,000 pounds of M6 propellant, may be detonated between 11:30 p.m. Monday and 1:30 a.m. Tuesday.
Army officials will determine if the burn can take place Monday morning after Explosive Ordnance Disposal personnel and firefighters survey the area of Sunday's burn to ensure all brush fires are extinguished.
Sunday around 8:30 a.m., the second burn took place.
The Louisiana National Guard's LUH-72 Lakota and the RQ-11B Raven unmanned aerial vehicle provided a live-link video feed of the ignition. As a safety precaution, EOD must wait 24 hours before going into the area to make an assessment of the destruction and look for any remaining CBI.
Video from the air assets showed several small brush fires broke out as expected, but are contained inside the fire break. Firefighters from Bossier Parish Fire District #1 will not be allowed into the area until Monday morning.