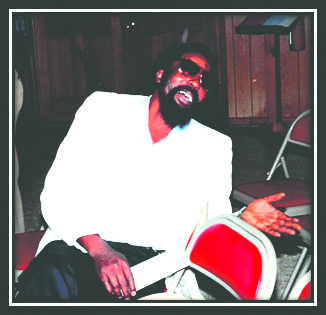 Celebration of Life Services for Charles Ray Phenix will be held Saturday, October 2nd at 2:00 P.M. at the Greater St. Paul B.C., Rev. Royal Scott, Pastor, with Rev. John D. Knowles, officiating. Interment will follow at the Sheppard Street Cemetery.
On May 10, 1953, a son was born to Brother Luther Washington and Sister Margaret Phenix in Shreveport, LA. They named him CHARLES RAY. At an early age he united with the New Light Baptist Church.
Charles attended school in the Webster Parish School System. He was gifted as a builder, electrician, plumber, carpenter, mechanic and many more. God blessed Charles with many friends and family. He was happy and enjoyed life.
Charles made his transition from Earth to Heaven on Wednesday, October 25, 2019. He was preceded in death by his parents; Luther Washington & Margaret Phenix and a brother: Kenneth Phenix.
He leaves to cherish his precious memories: a devoted sister: Doris Phenix; a son: Reggie Oliver, four aunts: Massie Billard and Ethel Phenix (Minden, LA), Serada Tigner (Seattle, WA), and Shirley Hill (Dallas, TX); two uncles: Jimmy Taylor and Authur Phenix (Minden, LA); a cousin, who was like a brother, Rickey Phenix; and a host of relative and friends.
WE ALL LOVED HIM, BUT GOD LOVED HIM BEST.