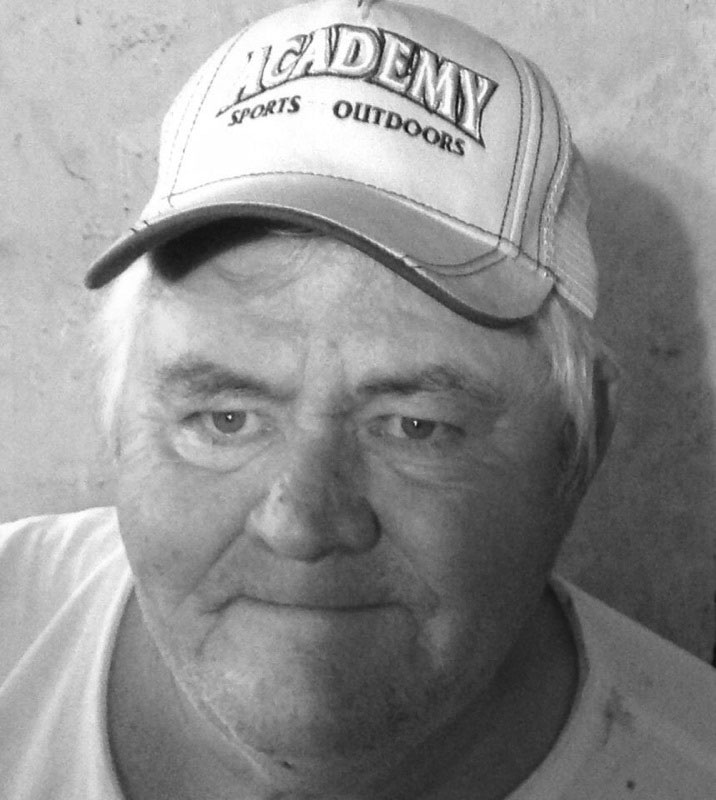 SIBLEY, LA – Funeral services for Charles William "Billy" "Dee Daddy" Holland, 70, of Sibley, LA will be held Saturday, September 8, 2018 at 10:00 A.M. in First Baptist Church, Sibley, LA. Officiating will be Rev. Jerry Roten and Rev. Brock Childers. Burial will follow in Old Castor Cemetery, Castor, LA. Visitation will be Friday, September 7, 2018 from 5:00 – 8:00 P.M. at First Baptist Church, Sibley, LA. Services under the direction of Rockett Funeral Home, Ringgold, LA.
Dad was owner of the Port O' Bistineau Marina on Lake Bistineau and known as Mr. Billy by everyone that came down to the lake, and most everyone in south Webster Parish. He was born on May 8, 1948 in Ringgold, LA, the oldest child of Robert Clinton "R.C." Holland and Sallie Mae Herrington Holland. He joined his heavenly reward on September 5, 2018 in Minden, LA after a lengthy illness.
The Holland family moved to Minden in the early 1950's and dad began working at Sanitary Dairy as a teenager in high school, sweeping floors and other things. He was a 1966 graduate of Minden High School. In 1968, dad met and married mom, Donna Louise Johnston. November 17, 2018 would have been their 50th wedding anniversary. Dad worked his way up at Sanitary Dairy, eventually moving to Ruston and running the Sanitary Dairy office there. In February of 1979, he achieved a dream of his, to own a fishing camp on beautiful Lake Bistineau. We moved there and he continued at Sanitary Dairy for a while. Over the years he also worked for the Louisiana Wildlife and Fisheries, O'Neal Gas, he delivered newspapers for the Shreveport Times, and eventually dad came back to Sanitary Dairy, supervising the ice cream vault. Later, after Sanitary Dairy closed, he transferred to Borden. During all that time, he found time to run Port O' Bistineau as well. He continued that as long as he could, battling through diabetes and the loss of his legs to stay in his store day after day. He truly enjoyed visiting with every fisherman that came through. And we are sure that he is at Jesus' side, letting Him know what the white perch are biting on today.
Dad was preceded in death by his parents, his parents-in-law, Elbert and Birdie Johnston, his brothers, Robert David Holland and Thomas Richard "Tommy" Holland; a brother-in-law, James "Buddy" Smith; a sister-in-law, Janice "Lolly" Johnston; and a niece Tammy Walraven Lair.
Left to cherish his memory include his wife of almost 50 years, Donna Johnston Holland of Sibley; children, Steven Barry Holland and wife, Kathi of Minden, LA and Mary Margaret "Margie" Taylor and husband, Michael of Sibley, LA; grandchildren, Steven Daniel and Lauren Elisabeth Holland of Minden, LA, James Elvis Taylor III and fiancé, Gayle Newman of Ruston, LA, Karrie Leann Taylor of Dixie Inn, LA, and Hailey Faith Taylor of Sibley, LA; sisters, Wanda Holland Smith of Oil City, LA, Carolyn Holland Walraven and husband, Ronnie of Dubberly, LA, and Brenda Holland Barbo and husband, Melvin of Sibley, LA; aunt, Kathleen "Kat" Holland Heflin Richardson of Sibley, LA and many nieces, nephews and cousins.
Pallbearers will be Barry Holland, Michael Taylor, James Taylor, Daniel Holland, Jack Slaid, and Randall Perritt. Honorary pallbearers will be Scottie Miller, Bo Garrett, Lawrence Warwick, Randy Beard, Melvin Barbo, and all of his many customers at Port O' Bistineau. He truly appreciated each and every on of you.
The family would like to thank the staff at Minden Medical Center and Meadowview Health and Rehab for their care.