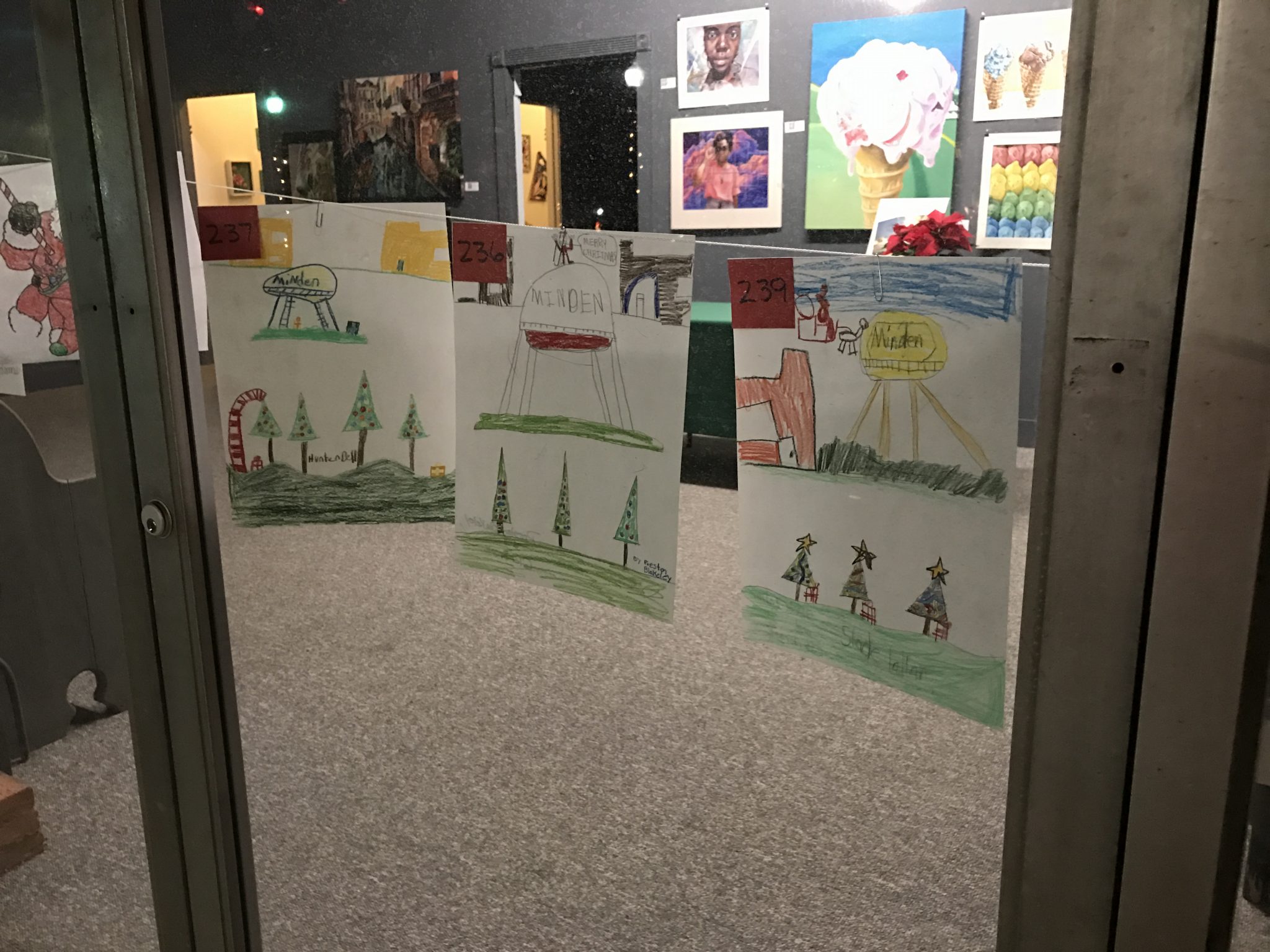 Last weekend's downpour caused the rescheduling and cancellation of events, but it has not dampened the holiday spirit in Minden.
Minden's Christmas parade, organized by the Minden Evening Lions Club, was canceled and not rescheduled.
The Children's Art Contest was rescheduled for Saturday.
"There just weren't enough people getting out to vote," Becky White, Downtown Development Director said. "Next Saturday, rain, shine or whatever we will announce the winner at 5 p.m."
Children's artwork is on display at shops in downtown Minden. The Minden Main Street board is holding the art contest, and four winners will each be given a $25 gift certificate to Bobbies's Hobbies.
Categories are divided into four age groups, preschool and kindergarten, first and second, third and fourth and fifth and sixth.
Winners will be chosen by most votes received from now until 5 p.m. Saturday at City Art Works. To vote, visit Her's Bridal, Vintage Affair, La French Gypsy and City Art Works.
"This is a great way to support our young people," Terry Gardner, Main Street board president said. "Our downtown is very active and we want to ensure it is vibrant for future generations."
In addition to the art contest, the board is also selling raffle tickets for a $500 Visa gift card for $5 a piece or five tickets for $20.
Tickets can be purchased at Minden City Hall, TG Garden and Gifts or from any Main Street Board member.
Proceeds from the raffle will aid in repairing Minden's gazebos.
The drawing will take place at 5 p.m. at City Art Works.