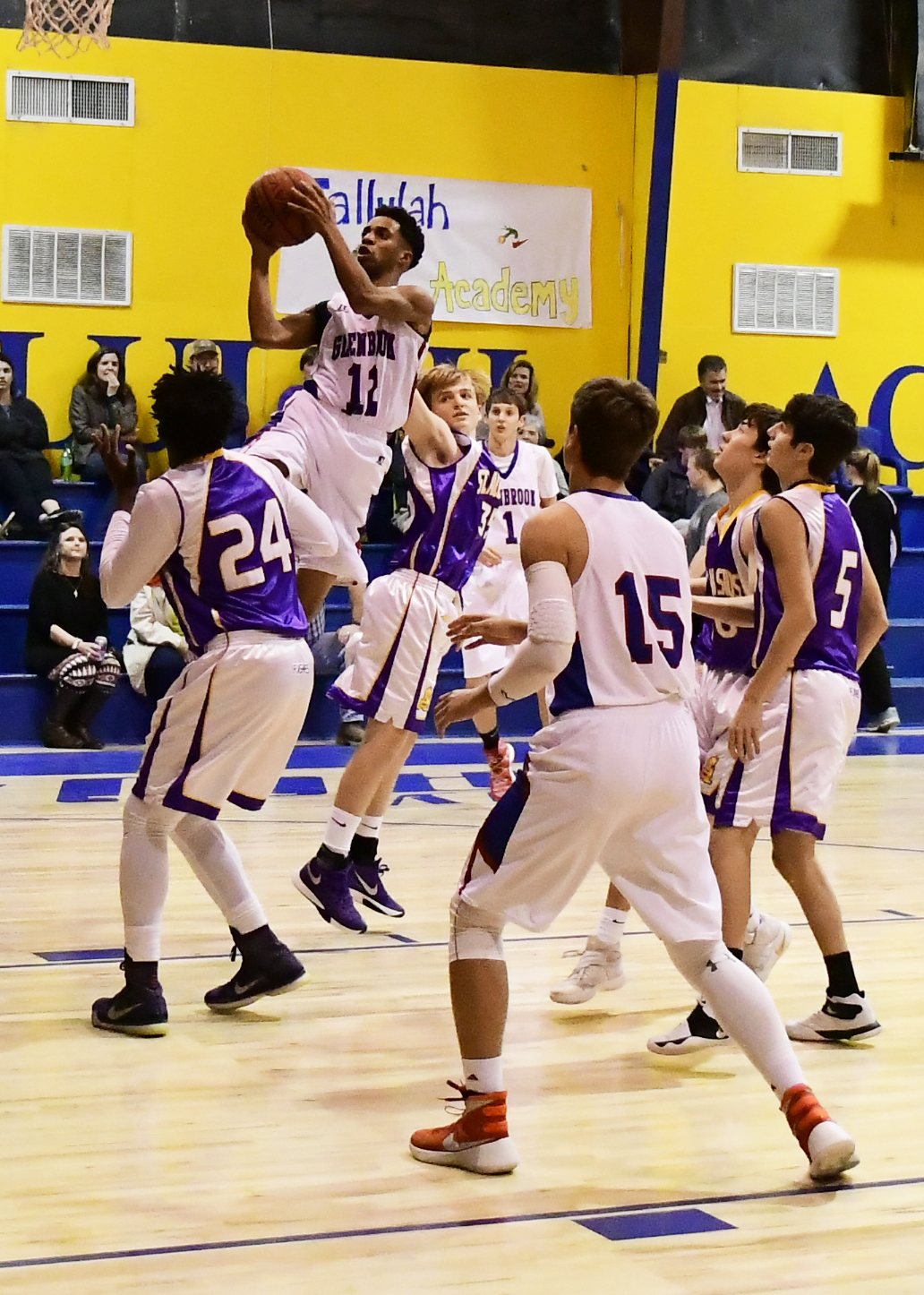 TALLULAH – Against a Class AAA opponent and on a neutral floor, the Glenbrook Lady Apaches kept their record unblemished for at least another 48 hours.
The Lady Apaches (5-0) trailed the St. Aloysius Lady Flyers 23-22 at halftime in a game that was nip-and-tuck for four quarters.
Glenbrook was eventually able to open up an 8-point lead in the fourth quarter and held on to win their first round game in the Tallulah Tournament, 47-43.
It was the second consecutive night in charge of the Lady Apaches for Jeff Dalton, who also coaches the Apache boys.
Dalton could not find enough superlatives for the Lady Apaches in his postgame comments.
"I'm really proud of the way the girls played tonight," Dalton said. "They never panicked and kept working to get good shots.
"I thought we controlled the boards in the second half and did a nice job limiting (St. Aloysius) to one shot."
The Lady Flashes gave the Lady Apaches trouble in the first half with a 3-2 zone, but Glenbrook solved the riddle to start the second half, moving the ball well and scoring on three-straight possessions. St. Aloysius switched to a 2-3 zone, but Glenbrook carved it apart as well and enjoyed a comfortable lead most of the second half.
Freshman Alyssa Martin led the Lady Apaches with 16 points, followed by Megan Sims with 10 points and Olivia Dalton added 8 points.
In the boys game, the Apaches (4-2) also faced off with St. Aloysius, but had less luck, falling 70-60 in round one of the boys side of the Tallulah Tournament.
The 70 points allowed are the most for Glenbrook this season as an uncharacteristic night on the defensive end cost the Apaches.
"I was really disappointed with our defensive effort tonight," Dalton said. "We didn't execute our gameplan at all; can't win games against good teams playing undisciplined basketball."
Cade Conterez led the Apaches with 14 points in the loss, followed by Lemoris Jackson Jr. with 12 points. Joseph Windham and
Da'maza Robinson each scored 8 points for Glenbrook.
"We took a step back tonight, but we will get back at it tomorrow and work hard on our help defense and guarding the ball."