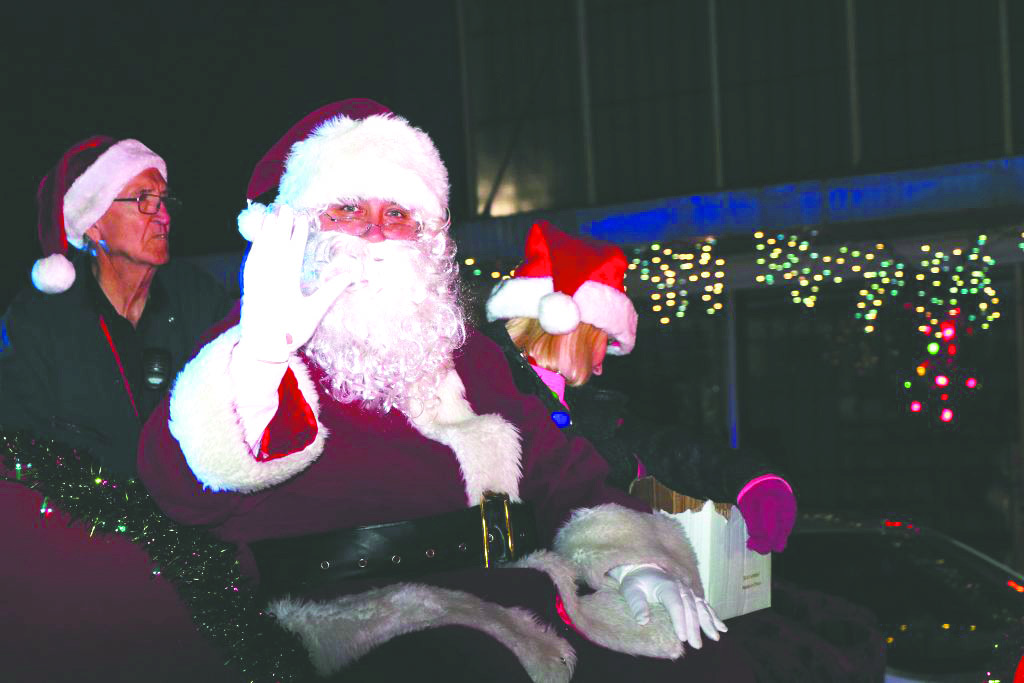 Christmas in Minden events are coming the weekend of Saturday, Dec. 13, during which the community will be able to take place in a variety of Christmas activities, including cookie and ornament decorating, photos with Santa, shopping, a tree lighting, and of course the Minden Christmas Parade.
"This year we are introducing a Weekend of Christmas event. In the past, we've focused on one day where people can come and enjoy the Christmas Parade, but this year we're extending our efforts," said Serena Gray, Executive Director at Visit Webster Parish.
The Christmas in Minden events is held in partnership between the Greater Minden Chamber, Minden Main Street, and Webster Parish Tourism.
The event will officially start on Friday, Dec. 13 at 6 p.m with the Holiday Trail of Lights Hayride, sponsored by TRC Heavy Haul and Webster Parish Tourism. The rides are free and will begin at the Minden Civic Center. They will last until 10 p.m. that night.
"Saturday morning we will kick off a full day of events starting off with brunch at Geaux Fresh, and Mrs. Clause will be there to decorate Christmas cookies with the kids," said Gray. The menu will also feature some unique items for the children.
A Downtown Takeover, presented by the Young Women's Service Club, will start at 10 a.m. at the Minden Civic Center and will feature a variety of businesses, artists, boutiques, food and more. There will be a $5 entry.
Starting at 10 a.m. citizens can take a look at the trees decorated by area schools and then after, starting at 11 a.m., take part in the Downtown Cookie Crawl and Window Display, during which people will be able to vote on their favorite displays.
Starting at 1 p.m., City Art Works will be offering Kids Christmas Ornament Crafting, where children can drop by and create their very own Christmas Ornament free of charge.
The Young Women's Service Club is presenting an App-y Hour starting at 2 p.m., where people can come in to taste and vote on the appetizers presented.
Starting at the same time, kids will be getting a visit from Santa and Mrs. Claus themselves at the Civic Center. Children can feel free to drop by and tell Santa what they want for Christmas, and parents may take their own pictures.
At 5 p.m. at the corner of 2nd Street and Main Street in downtown Minden the Christmas Parade will begin, with the Award ceremony taking place later that evening at 6:45 p.m.
If people are interested in putting their float in the parade, the rules are that entries should feature a favorite Christmas Carol or song as inspiration. Build a float or other parade entry to illustrate the theme of the song. Entry forms can be found on the Greater Minden Chamber website, on the Facebook event page, or at their office at 110 Sibley Road.
To wrap it all up, the Tree Lighting Ceremony and Fireworks Extravaganza will be taking place at 7 p.m at the Civic Center. "Most of the events that are happening are free to the public. That's really exciting because we want people to bring out their families out for a good time," said Gray.
When asked what makes this Christmas event in Minden so special, Gray said," Minden is unique because of our German heritage. We get really excited every year when the nutcrackers start lighting up our streets, but what a lot of people don't realize is that those nutcrackers, according to German heritage, bring you goodwill, good fortune, and ward off evil spirits. Anyone who is not from the area, I would highly recommend them to come because we are a unique rural community with a lot of heritage and a lot of character."