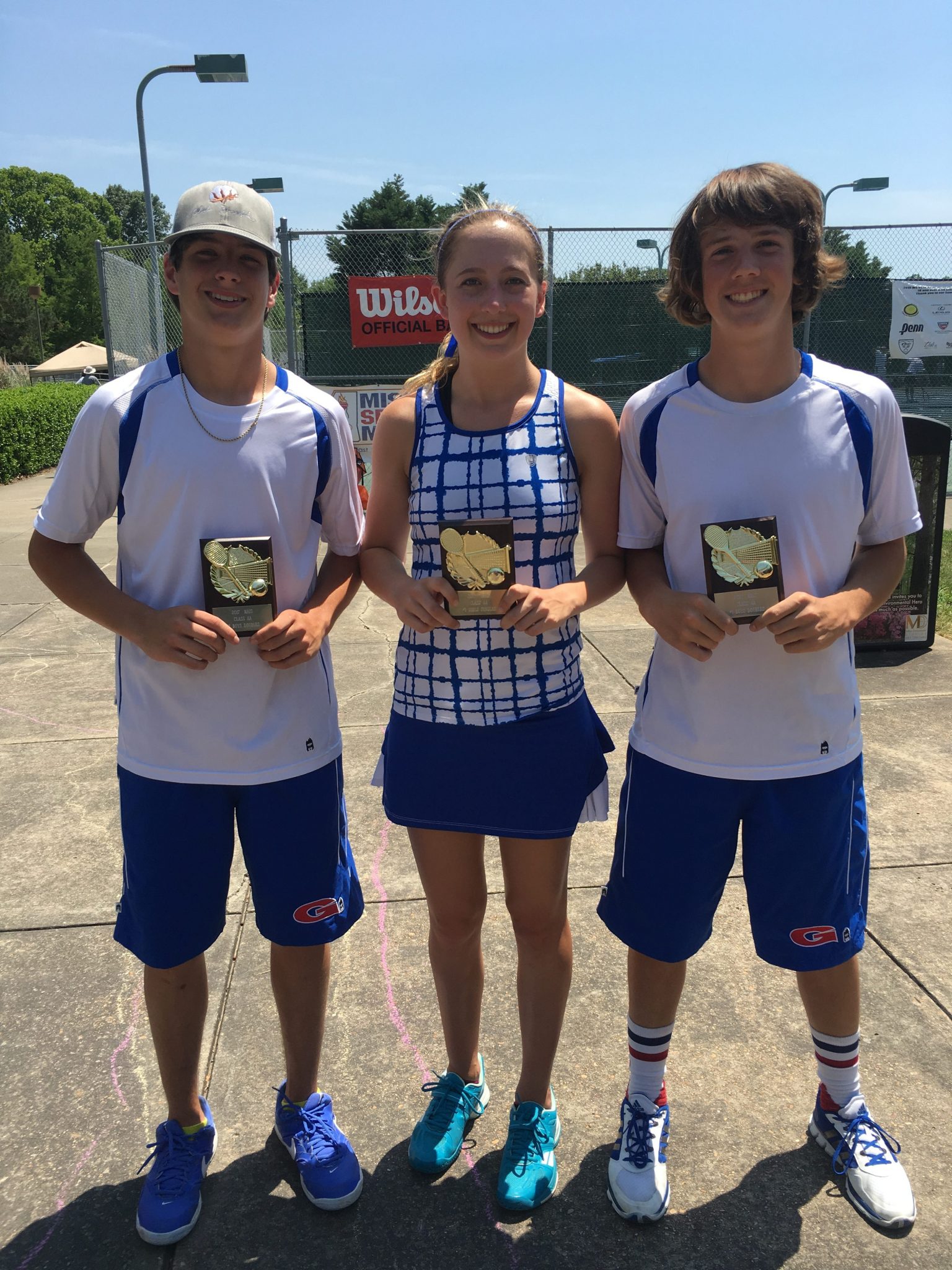 JACKSON, Miss. – The Glenbrook Netters continue to prove their worth in the world of MAIS Tennis.
Glenbrook junior Amelia Christy won her second-consecutive Class AA No. 1 singles state championship last Wednesday, as Johnny Law Flournoy and John Curtis Brown also won a state championship in boys No. 1 doubles.
In the girls singles final, Christy faced Mary Bright Webb of Canton Academy.
"The closely-contested match hinged on the ability of each girl to hold serve," Glenbrook head coach Wayne Orr said. "Consistent ground strokes, taking advantage of unforced errors and some timely volleys proved the equalizer. I believe the inability of Webb to return Christy's serve was the difference in the match."
Orr said he believes the victory could have been more decisive, had Christy not received a semifinal bye when her opponent withdrew.
"It kept her from establishing a rhythm with her shot selection," Orr said. "Her experience in pressure situations gave her an advantage."
A single break serve by Christy in the second set led to the victory as Christy won the match 6-3, 6-4 for her second title.
Brown and Flournoy faced Miller/Williams from Oak Hill Academy in the semifinals and won 6-1, 6-0.
That put them in the finals against the Canton duo of Vaughn and Brumfield.
"They execute their game strategy utilizing their individual assets," said Orr. "They force their opponents to get out of their comfort zone. They simply were the more skilled duo, leading to a 6-1, 6-2 final victory."
After a runner-up finish for the duo in 2016, the championship tastes even sweeter for everyone involved.
"It was a joyous occasion for them, their parents and teammates, and for me," Orr said. "I am thrilled beyond measure."