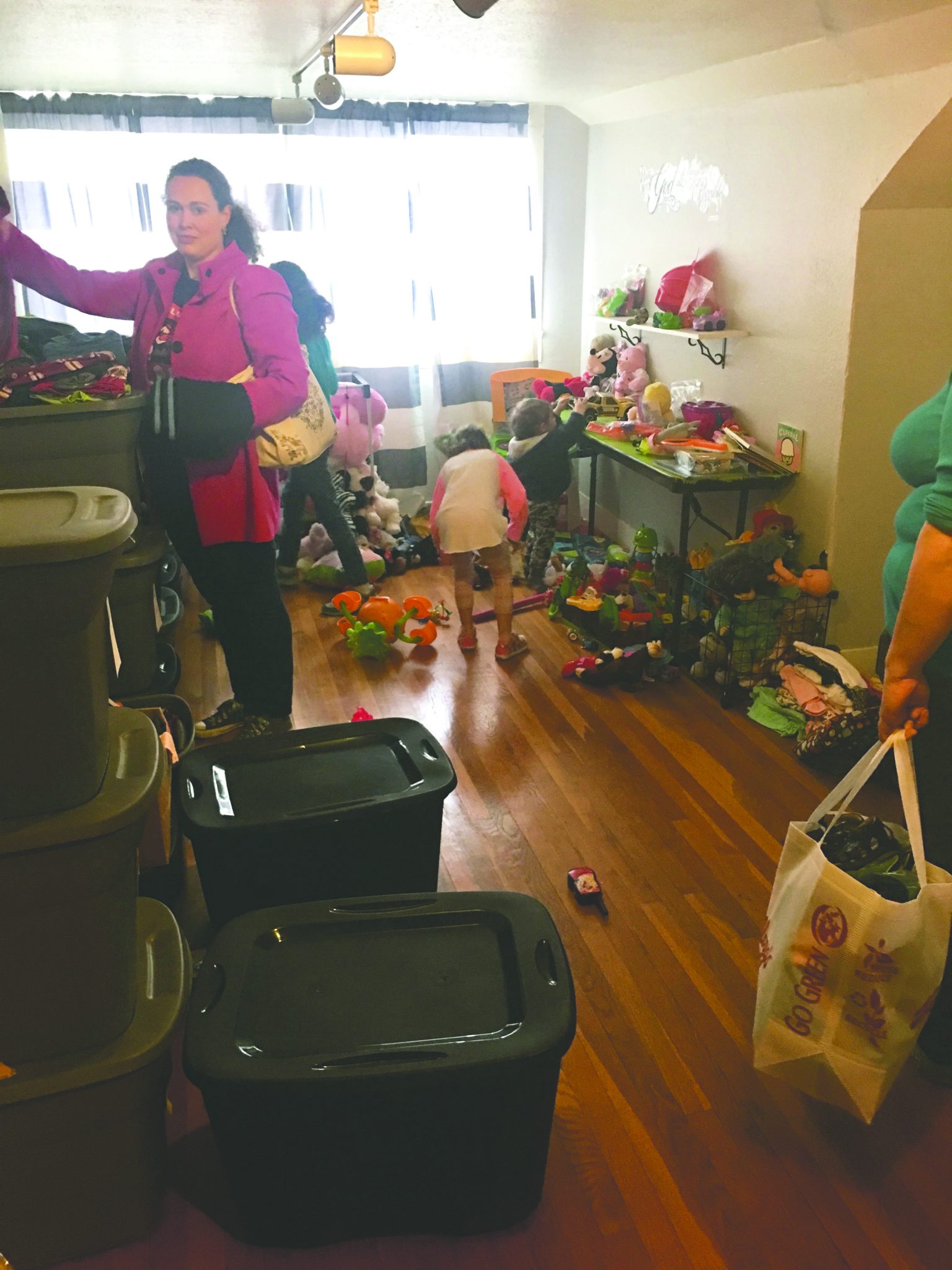 Minden Church of Christ held a Foster Closet giveaway Saturday to help foster parents as well as members of the public in need with the help of Susan McEachern.
"People everywhere donate," McEachern said.
McEachern is a foster parent as well as a Webster Parish CASA Advocate. She organizes the closet so foster families and others in need can receive clothes, toys, shoes, school uniforms and anything else that can assist them. Children of all ages were assisted through this program.
"I'm a foster parent and I have four right now. When kids go to care, they can come in the middle of the night with nothing at all," McEachern said.
McEachern started the clothing closet through Minden Church of Christ.
"She came to me prior to becoming an advocate and asked me what were their needs," CASA director Amber Bradford said.
Foster parents receive a clothing allowance but it does not always cover the entire need of a child.
"Every child grows so it's really convenient to have gently used items," Bradford said.
The Closet also recieved baby and toddler beds and bassinets. Foster parent support meetings are held periodically at the closet to assist parents.
"Sometimes we'll get a whole bag of new shoes. The people of Minden are very generous," Bradford said.
This Saturday, about 25 people came to the closet. North Acres Baptist Church provided hot dogs, chips and bottled water to guests and volunteers.
McEachern isn't sure when the next Foster Closet giveaway will be held at this time. The drop-off is at the CASA office but because of an abundance of clothes Bradford asks that donations be given to other local organizations such as Mercy's Closet or UCAP at this time.
CASA volunteers are appointed by judges to advocate for abused or neglected children. Volunteers stay with each case until it is closed and the child is placed in a safe, permanent home. Webster Parish currently has 30 children in foster homes.