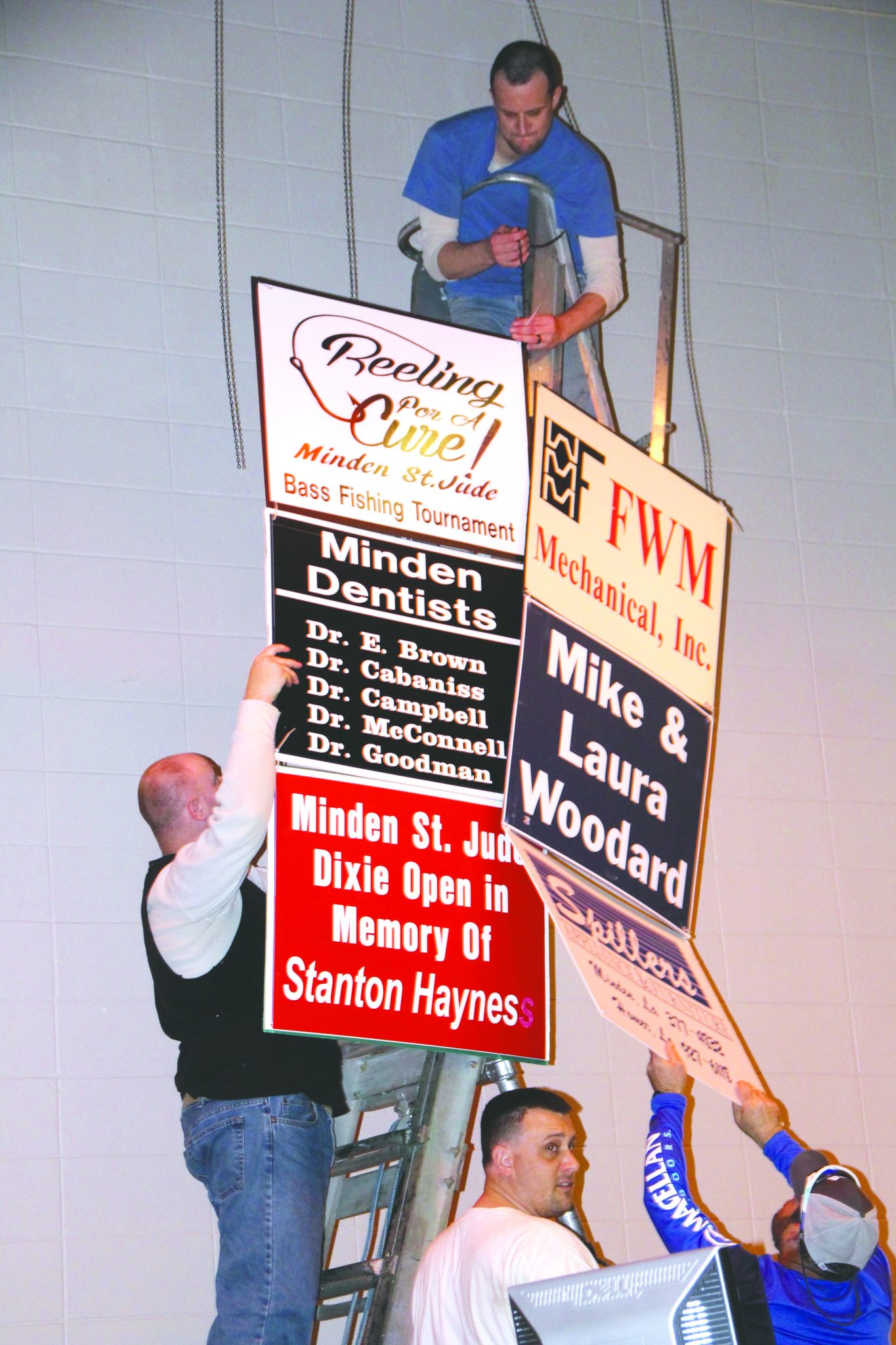 Haynes Mandino
Faith Earnhardt
Lily Spillers
Francis Robinson
Special to the Minden Press-Herald
Editor's Note: The following essay was written by four high school students to illustrate the impact of the Minden St. Jude Auction on their generation.
Our generation was born into a rapidly changing society with continual upgrades to technology and ideology.
We are often lumped in with the millennial generation but our generation, "Generation Z," is not focused on how the world is not changing to our specifications. Rather, how we can use the society around us to benefit everyone.
The youth of our community have been raised around the Minden St. Jude Auction and want to help continue the fight against childhood cancer.
The auction has gone from raising $10,000 dollars on a radio station to raising $1.5 million on an multiple platforms.
This auction has continuously changed and upgraded from its beginning in 1976.
We four high schoolers from Minden, Lakeside, and Glenbrook hope to continue to help this auction thrive in a constantly evolving society.
The auction brings an unexplainable joyful attitude throughout our schools.
Many schools have dress up days, Friday breakfast, pep-rallies, coin drives, and flamingo flocking. Minden High School Student Council President, Juliet Moorman said, "The auction builds up excitement around the campus, and the events we have give students the ability to donate no matter how small."
Along with many other activities, St. Jude fundraisers give every student an opportunity to take part in something bigger than themselves.
The fun activities are not the only reasons our fellow classmates like to give. We give because "Love is strong" and "no child should suffer."
These phrases come from the hearts of kids in our community, and prove that the auction is more than about raising money. It is about the hope that one day no child or family should have to experience the hardships that come with being a patient.
The auction will always be more than a fun week at school, it will continue to teach our generation and the generations after to give with love and to make a difference no matter how small the impact may be.
This auction teaches us to build our character upon hope and to make a difference no matter your age or the amount you give.
This year's theme reminds us of the strenuous journey a child must take while at St. Jude and how our town can "light a fire" to help brighten the difficult days they may have.
Minden St. Jude Auction's camp fire was lit in 1976 and throughout the last 43 years has impacted lives across the nation. Through future endeavors, we, the Next Generation, want to help continue this community's legacy.