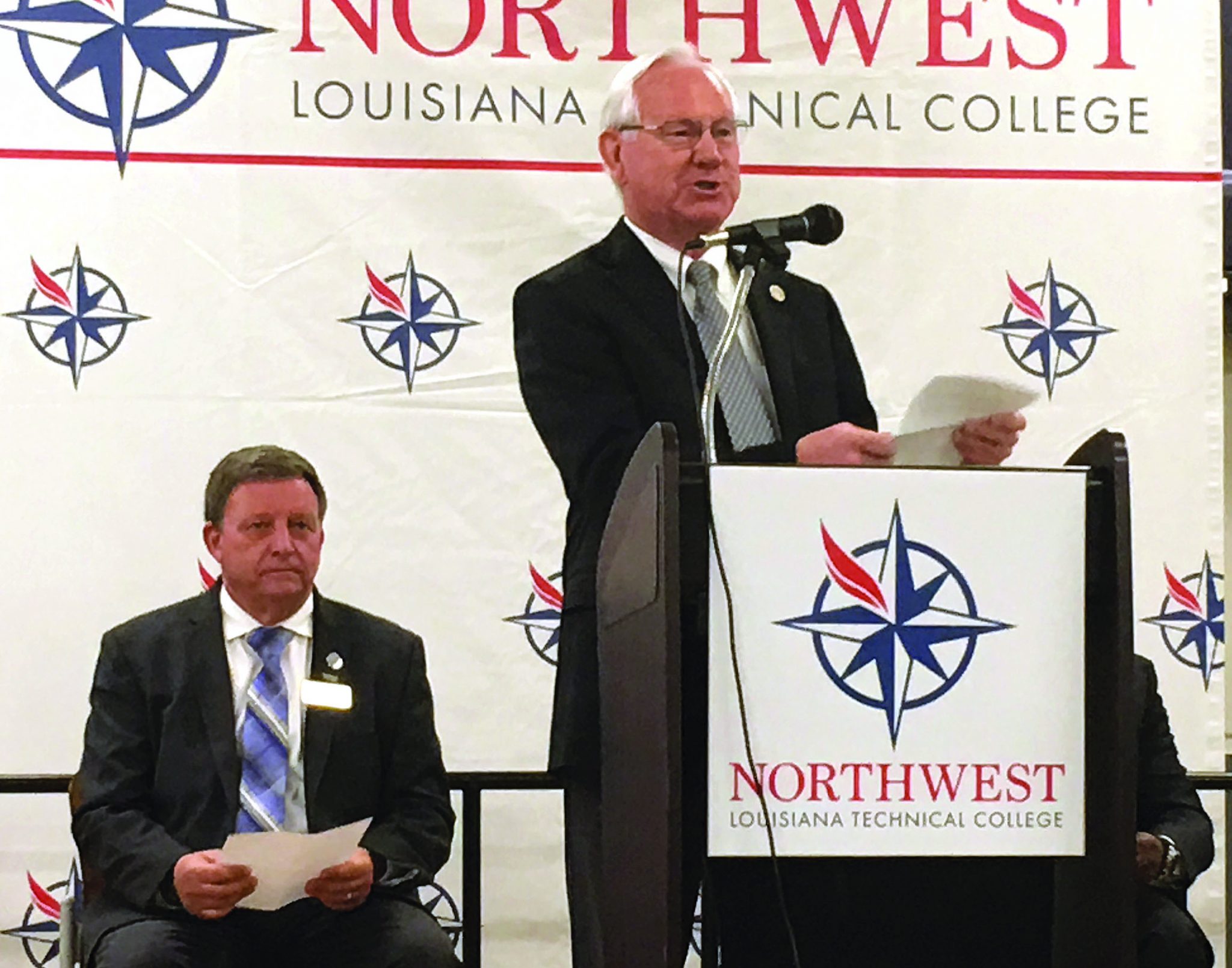 The Collaboration aims to help entrepreneurs, business startups
"This is more than a press conference. It is a celebration." Those were the words of City of Minden Director of Economic Development James Graham Thursday at the unveiling a program named, The Collaboration.
According to a handout provided at the press conference, The Collaboration is "A group of organizations that are public and private, nonprofit and for profit, and operate on a federal, state, municipal, and community level. They are economic development organizations, financial institutions, and private/public nonprofit community entities leveraging their respective resources to assist entrepreneurs to start or expand their for-profit business enterprises within the City of Minden, Louisiana."
This is about jobs and growth in our community," said Dr. Earl Meador, Director of Northwest Louisiana Technical College. " It is more than just a another program. We hope it will change the face of our community."
The key goal of The Collaboration is to help entrepreneurs with sustainability in that many business startups fail within the first 5 years of their existence, Graham said.
Minden Mayor Tommy Davis said today was a culmination of years of effort, dating back to when he was on the City Council
"This is journey that started several years ago," Davis said. "One of the things I wanted to do [as mayor] was something about economic development."
Davis went on to describe the steps the city has taken over the past two-plus years, including the hiring of an economic development director, and the launching of incentives and programs.
"We have raised Minden's profile in economic development," he said. "We are known around the state for doing good economic development."
Skip Smart, Louisiana Economic Development's Director of Community Competitiveness, echoed the progress of MInden in the realm of economic development and offered high praise for The Collaboration. "It is my hope this becomes the model for other communities," he said. Smart also provided a Memorandum of Understanding in support of The Collaboration.
One by one, the entities that make up The Collaboration offered their thought and explained their roles in the effort.
Mahala Hutto, president of the Industrial Development Board for the CIty of Minden, said their role in The Collaboration is to oversee the overall development of the Small Business Institute. "It is a program designed to train and educate startup entrepreneurs and existing businesses seeking to expand," she said.
The Consortium of MInden-Webster, Inc. board member Brenda Autry said their role in the Collaboration is "the coordination of technical assistance, grants, and support the financing of eligible small business startups and expansions."
Steven Baham, manager of Business Incentive Services with Louisiana Economic Development said their roles is to work with Minden's banks to incentivize them to make loans to the small business startups and expansions. "We look forward to working with the banks in The Collaboration," he said.
Participating banks include MBL Bank, Citizens National Bank, Gibsland Bank and Trust, and Richland State Bank.