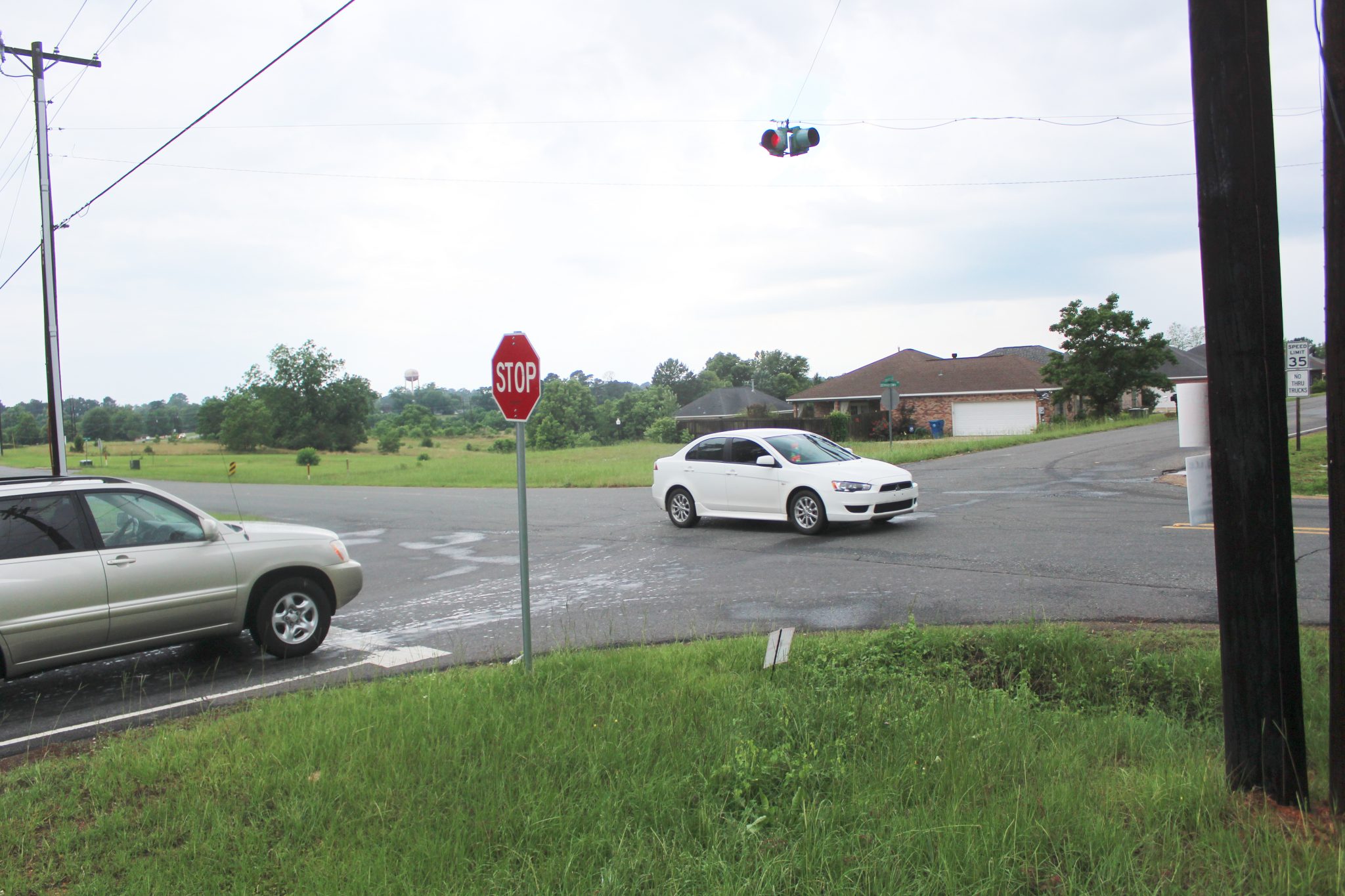 The City of Minden is looking into ways to improve safety at one Minden intersection.
The crossing of Germantown Road and Country Club Circle has long been eyed as one of the city's dangerous intersections.
Since 2012, 10 crashes – including one fatality – have occurred at the interstation, according to Minden Police Chief Steve Cropper.
Patio Homes of Minden owner Pam Bloxom asked the city council to look into ways to improve safety at the intersection during Monday's council meeting.
"Two weeks ago, we had another collision there," she said. "Last year, I visited with Mayor (Tommy) Davis and asked for some reflectors to be applied to Country Club Circle on the approach to the intersection. Nothing was done and I received no comments from the Mayor, so I am here tonight to ask the council for your help."
Bloxom said the hilly terrain of the area is a large factor for the number of crashes.
"Coming from Country Club Circle, you come up a hill and sometimes people are not paying attention to notice there is a stop sign there and they just careen on through and get broadsided by other cars coming," she said.
The council was presented with a proposal to place raised reflective pavement road markers on Country Club Circle to alert drivers.
Davis said the city is looking into a couple of options for the intersection.
"First thing (Tuesday) morning, we looked into what can be done," Davis said Tuesday afternoon. "We reached out to DOTD to get their opinion, even though it is not a state highway."
The city is looking into the possibility of installing the raised reflectors or installing flashing stop signs at the intersection, similar to the flashing curve signs also on Country Club Circle.
District E Councilman Benny Gray, which the intersection falls in his district, said he has witnessed many cars run the stop sign.
"We have got to do something," District E Councilman Benny Gray said. "I am all for the reflectors, or even making it a four-stop."
Davis said costs would be the deciding factor on what is done by the city.
"I don't want us to wait until someone is killed at that intersection and talk about what we should have done," Bloxom said.