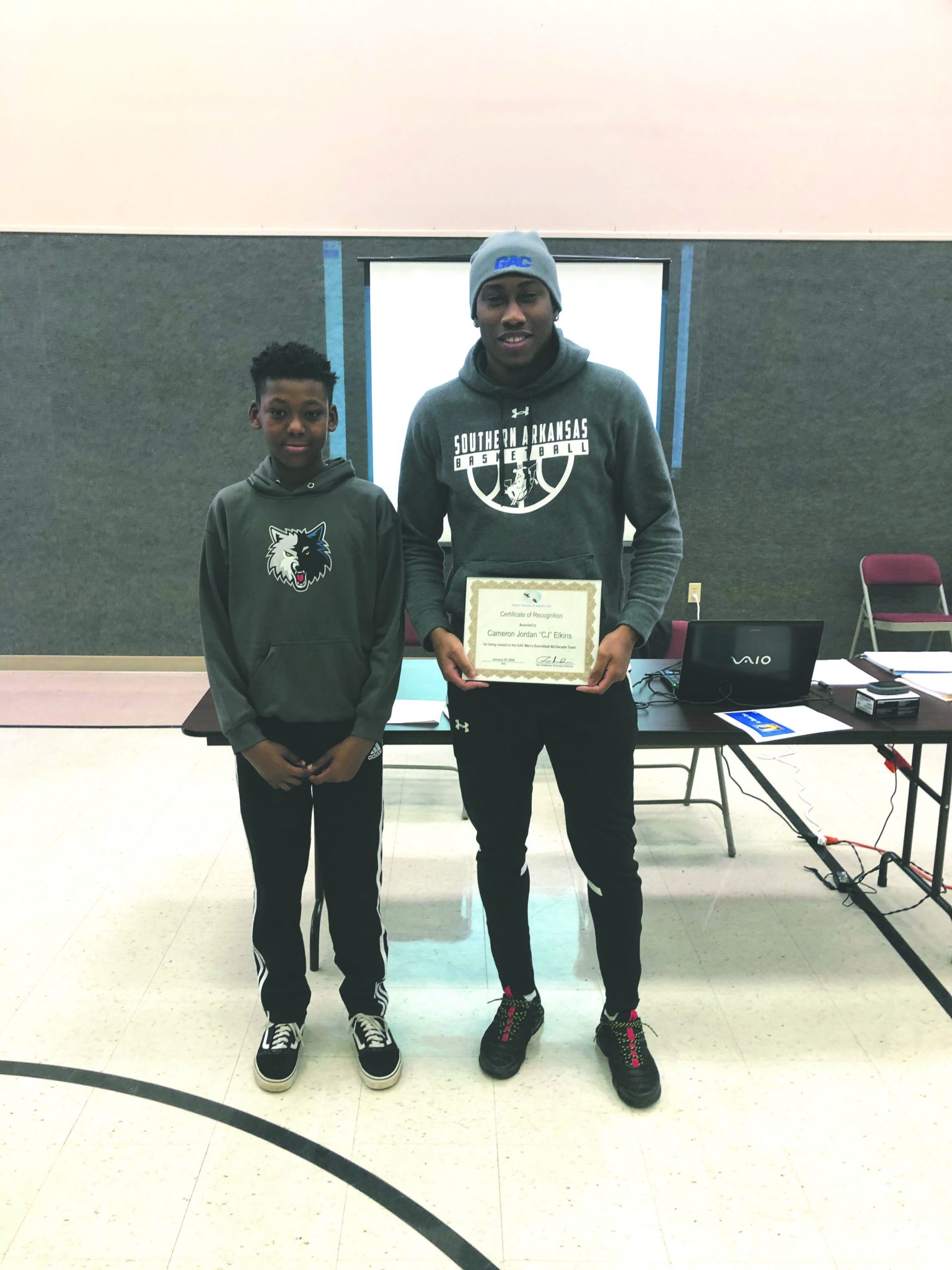 Project Reclaim had a busy Saturday morning, as during their Monthly Youth Leadership Institute Meeting they were presenting group projects for an assignment on web design, taking footage and photos for their own website, and honoring a Minden native and previous member of the program, who has since been given high honors for his basketball career.
"They've been given a module this year called leadership 101 to learn about how to be positive and effective leaders in their homes, schools, and communities," said the man in charge of Project Reclaim, Ron Anderson.
In recent months, Project Reclaim has been working in cooperation with Basic Matrix of Shreveport to give the members of Project Reclaim introductory lessons for web design. Right now they are working on a project to design websites that showcase Historic African-American men and women of Minden.
"The kids are researching the history of Minden, predominantly black historical figures in Minden, and they're going to create a website. They're going to create it and design it. This is a tool they're going to need in the 21st century, so we think it's workforce development as well as self-esteem development. You could see the pride in them when they were putting those things together," said Anderson.
Today, the students were presenting their group projects, where each group had to explain some of the decisions behind their design, such as the color palette they chose and the font that they used.
After all of the projects had been presented, the Director of Project Reclaim Ron Anderson, took a moment to recognize his nephew for his accomplishments on Southern Arkansas' Muleriders Basketball Team. The Great American Conference, during its month-long recognition of All-Decade teams, announced CJ Elkins among the honorees of the Men's Basketball All-Decade Team.
Elkins finished his career with 1,499 points, seventh on the program's all-time scoring list, and Anderson chose to recognize that along with his other accomplishments in front of all of Project Reclaim.
"It's good to have him around the kids as someone from Minden that's gone off and achieved some notoriety in a real positive way," said Anderson.
The program wrapped up with the group gathering outside in order to obtain footage to use for their website. However, they weren't just gathering for a couple of photos. The footage was captured using a video camera on a drone that got overhead footage of them waving and walking.
Anderson also commented on why he thinks programs like these are important for the members of Project Reclaim. "Getting them to use it in a positive fashion and as something that builds something is what we want to do and I'm just so proud of them for the excitement that they attack that task with. We're going to have a product ready here before the year's out that ready for public consumption," said Anderson.