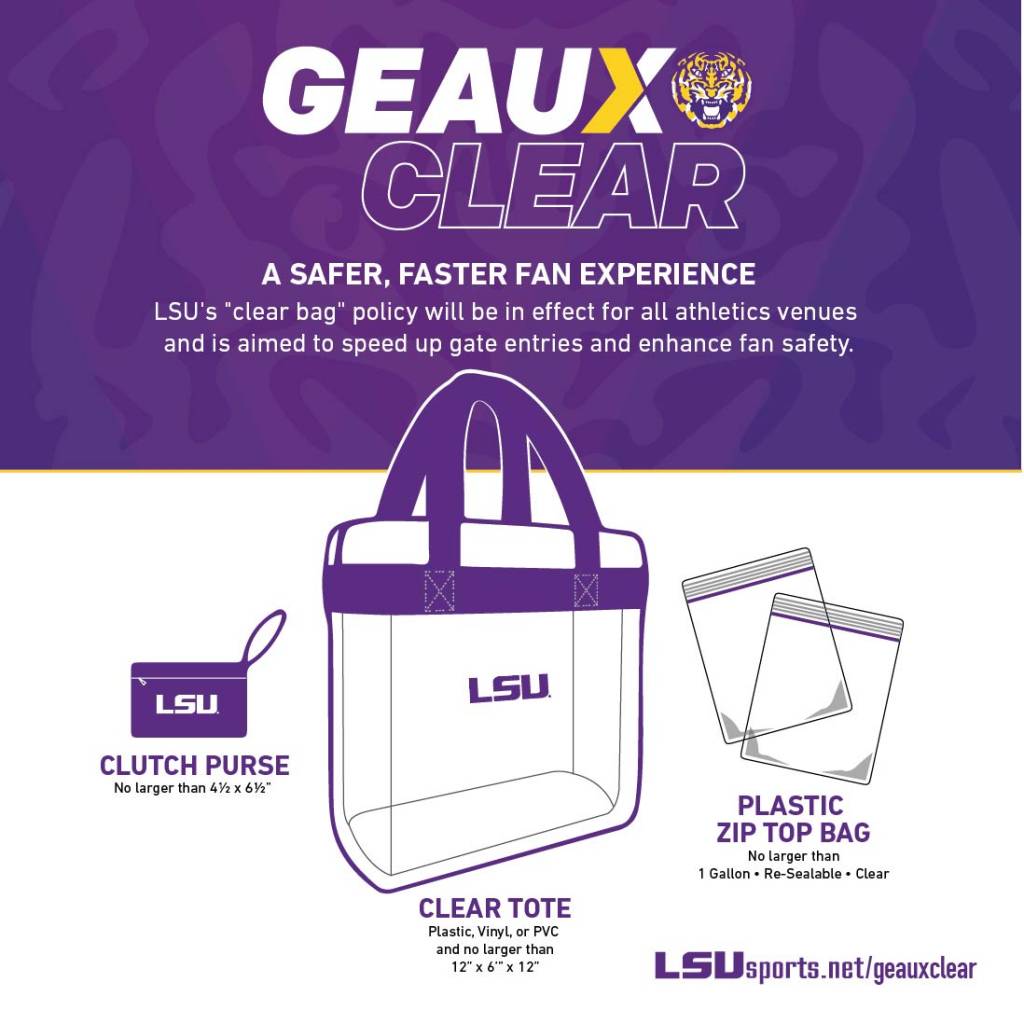 BATON ROUGE — LSU football fans planning to attend Saturday's game against Jacksonville State are being reminded of the university's new clear bag policy.
In a Tuesday news release, the university said the "Geaux Clear" policy allows those entering Tiger Stadium to carry only clear tote bags smaller than 12 inches by 6 inches by 12 inches, or one-gallon-size plastic freezer bags.
LSU says the clear bag policy is consistent policy followed by other SEC schools and the NFL. The university says the policy will make for easier bag checks and help decrease waiting time while entering Tiger Stadium and other venues.
The news release says small, hand-held clutch purses that are not clear will still be allowed into LSU venues.