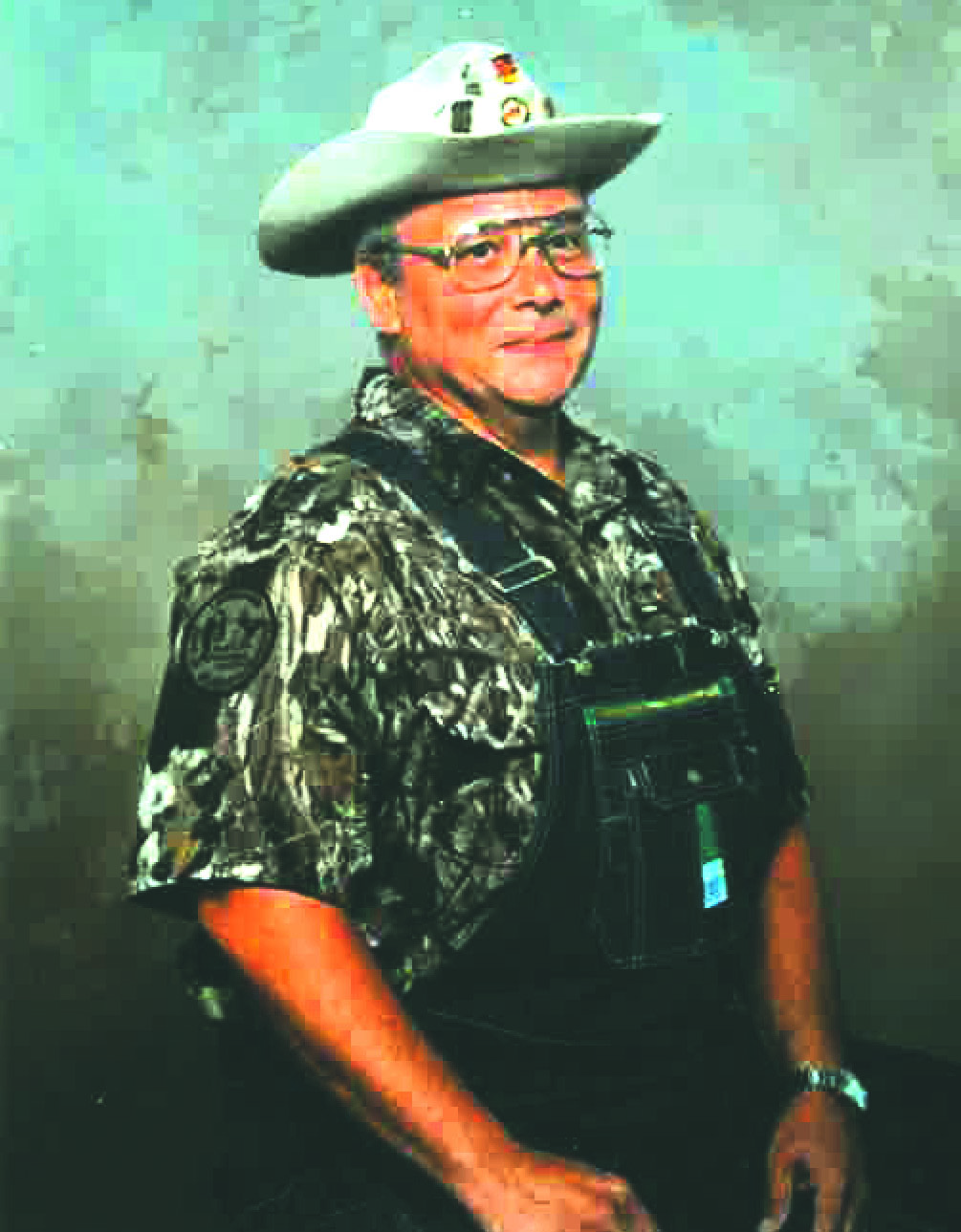 Clyde Francis Krouse was born in Minden, Louisiana on December 3, 1946 and entered into the arms of Jesus on August 5, 2019 at the age of 72 after a long bout with Alzheimers.
The funeral service will be Thursday, August 8, 2:00 pm at Eastside Missionary Baptist Church in Minden, Louisiana. Bro. Richard Methvin, Bro. Chet Johnson, Bro Josh Beshea and Brian Mixon will be officiating. Cremation burial will be on the Krouse property in Minden following the service.
After working for General Electric in Shreveport, he then worked at Ruskin Manufacturing in Minden for 20 years, retired, got bored so went to work at Branton Oil Tools in Bossier City for 4 years where he thoroughly enjoyed the work and the awesome people there. Finally, he then retired to home being perfectly content.
Clyde was a 1964 Minden High School graduate and since he had a genius IQ, he was a long-time member of MENSA and INTERTEL. He loved writing books on Quantum Physics and Black Holes and his own random thoughts about various things "Thoughts of an Uneducated Man". Two of his humorous short story books are in the Webster Parish Library-Minden: "Raccoons Don't Have Long, Floppy Ears, Do They?" and "Seen It, Done It, Been There, Ain't Back Yet". Since he was forever looking for "usefuls" to be used in his books, you would rarely see him without a pad of paper in his pocket and one of his "special" 2" long pencils. Besides writing, he loved to read, draw or paint, do woodworking, go to craft shows and 3-D Archery with Sharon and Daniel at the Archery Club in Shongaloo to which they belonged. One of his unrealized dreams was doing a video teaching others how to do woodworking. He really enjoyed spending time with friends and telling stories or jokes. He loved uplifting others and making them smile or laugh.
When he was in his early 20s, Clyde felt called to the ministry and was enrolled in the ABA Baptist Seminary in Minden and actually preached as a student but life happens and, sadly, he was unable to complete seminary. He went through most of his life thinking he was saved and going to Heaven but September 7, 2011, after retiring for the night, the Holy Spirit convicted Clyde of his sins and he invited Jesus Christ into his life and he was so excited he woke Sharon up to share his good news! He really was a Christian now and headed for Heaven! He was baptized September 11, 2011 by Bro. Richard Methvin at Eastside Missionary Baptist Church where he and Sharon had been members for years. He loved providing Bibles to inmates through the Prison Ministry at Eastside.
Family and friends were his greatest joy. Clyde is survived by his loving wife of almost 31 years, Sharon Krouse; sister, Patricia (cookie) Wade & husband Leland; sister-in-law, Nancy Lyons; sister-in-law, Rose Noble & husband Curtis; daughter, Sheila Sotherlund & husband Jeff; daughter, Paige Espinoza & husband Gibby; son, Justin Krouse & wife Amber; daughter, Rebecca Ferguson & husband John; and son, Daniel Billings & wife Leslie. Clyde was blessed with thirteen grandchildren and three great-grandchildren: Trés Chapman & wife Lori, William Chapman & wife Ebony, Josh Espinoza, Aaron Espinoza, Jonny Espinoza, Prescott Krouse & wife Angela, Pierce Krouse, Parker Krouse, Kristen Ferguson Nix, Laura Ferguson, Shelby Ferguson, Madison Billings, Sydnee Billings, Dani Chapman, Presley Espinoza and Violet Thea Krouse. Clyde is also survived by two special nieces, Sonja Miller and Tami McGraw & husband Tom and other family members and close friends.
Clyde was preceded in death by his parents, Prescott and Rita Moore Krouse; grandparents Francis & Edith Langheld Krouse and Clyde & Mary Moore.
The family would like to express our thanks for all of the prayers, visits, food, support and anything done in need. We would also like to graciously thank all of the St. Joseph Hospice Staff for their amazing, professional, compassionate and loving care provided to Clyde including a loving thank you Linda Wood, Melba Benjamin, Mary Nell Ferguson, Chaplain Josh Beshea and Leigh Davis. Additionally, our love and appreciation go to Donna Greer, Sandy Trout Lee, Kyla Mora, Bro. Richard Methvin, Kenneth Greer, Joe and Debbie Sumrall and Phil Demaline.
In lieu of flowers, donations can be made in Clyde's memory to Eastside Missionary Baptist Church, 1201 Park Highway, Minden, LA 71055 or the Alzheimer's Association.