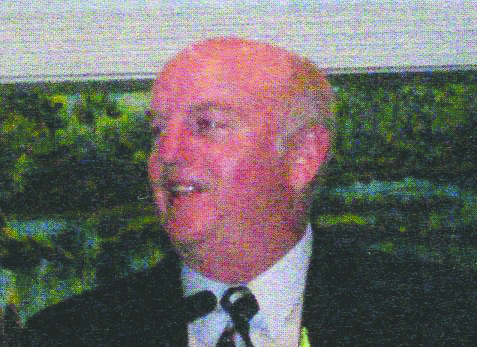 David Michael McCormick, 65, died on August 5, 2019. He was born in Springhill, Louisiana April 10, 1954 to Donald Marion McCormick and Joyce Rockett, which are deceased. He was the third of five children. He started his ministry as youth director at Faith Missionary Baptist Church in 1972, in 1974 pastored his first church in Picayune, Mississippi, and from then on established and pastored Vidallia Missionary Baptist, Bethany Missionary Baptist in Alexandria, Louisiana, then to Central Baptist in Shreveport which was relocated to Heritage Baptist Church in Bossier City, Louisiana, all the while he was attending and teaching at Louisiana Missionary Baptist Institute where he graduated with a doctrine in theology. After retirement he was a member of Calvary Mississippi Baptist Church in Minden, Louisiana.
He is survived by his wife of 47 years, Cynthia McCormick, three children, Jennifer Brown, Angela Brown, and Gabriel McCormick, son-in-law, Floyd Brown, Jr. and daughter-in-law Audrey McCormick, twelve grandchildren, two of which have gone on to heaven, and three great-grandchildren. He is also survived by two brothers, Johnny and Jeff McCormick and two sisters, Linda Reed and Donna Greer.
David was truly a servant of God and beloved by many. His greatest accomplishment was his love for the Lord and his family.
Funeral services for David will be held Friday, August 9, 2019 at 10 a.m. Calvary Missionary Baptist Church in Minden, Louisiana with Rev. Joe Morrell officiating. Interment will follow at Gardens of Memory in Minden, Louisiana under the direction of Rose-Neath Funeral Home in Minden, Louisiana. The family will receive friends from 5 until 7 p.m. Thursday, August 8, 2019 at Rose-Neath Funeral Home in Minden.
Rose-Neath Funeral Home
211 Murrell Street
Minden, Louisiana 71055
(318) 377-3412