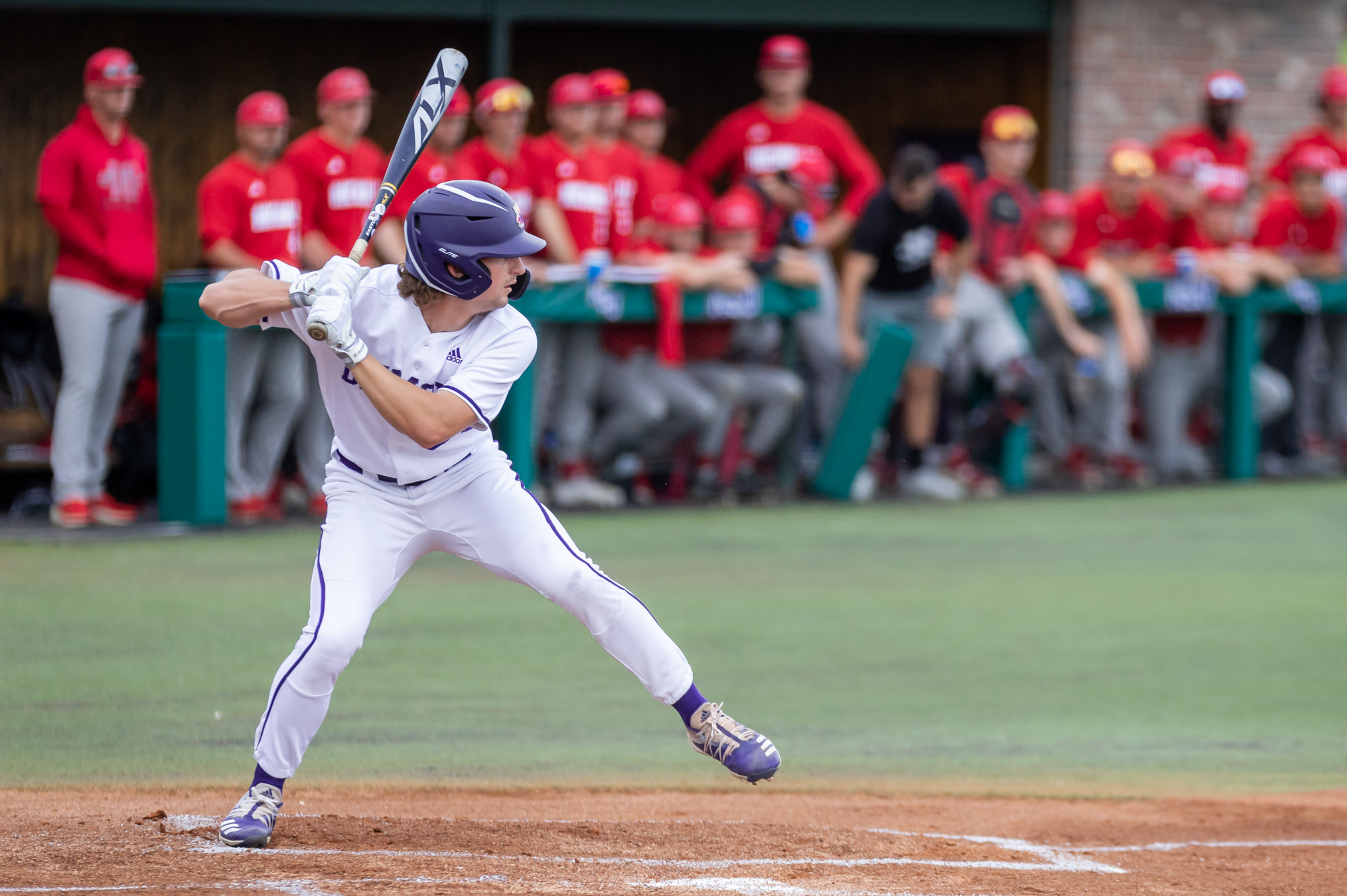 By Jason Pugh, Northwestern State Assistant Athletic Director for Media Relations
CORPUS CHRISTI, Texas – Four times in the first six games of the season, the Northwestern State baseball team faced an opponent for the first time since at least 1990.
In its sixth Southland Conference series of the season, the Demons will face a familiar foe but will do so in what might as well qualify as a first-time venue.
Northwestern State continues its season-long, five-game road trip Friday at 7 p.m. when it faces Texas A&M-Corpus Christi at Chapman Field, opening the three-game Southland Conference series in their first visit to the venue since March 26, 2017.

The series continues with a 6 p.m. Saturday matchup and a 1 p.m. Sunday series finale. All three games will air on ESPN+ and can be heard on www.NSUDemons.com and through the Northwestern State Athletics mobile app, which can be downloaded free for Apple and Android devices.
"I learned (Wednesday) at lunch from the coaches that we haven't played down there in forever," seventh-year head coach Bobby Barbier said. "It's a long ride down there, and it will be a good test against a good team. They've played much better in conference. They have some guys on the mound who are pitching it really well right now."
The Demons (24-18, 9-6) will play six of their final nine conference games on the road. NSU has split its first two conference road series, taking two of three from New Orleans from March 31-April 2 before dropping two of three at Houston Christian from April 14-16.
Northwestern State enters this weekend's series a half-game out of first place behind Incarnate Word, which is idle this weekend. The Islanders (20-24, 8-7) are a game behind the Demons and Nicholls. Both teams control their destiny down the stretch as the Demons hold tiebreakers over both UIW and Nicholls while the Islanders face the Colonels in Thibodaux next weekend before concluding the season with a three-game home series against UIW.
This marks the fourth straight season – excluding the COVID-19-shortened 2020 season – in which the Demons enter the final three conference series within at least two games of the conference leaders.
"We want to build a program that can last," Barbier said. "We want to build a program everyone can be proud of. That doesn't always mean we're going to win a championship or be the last guy standing in the end. In our game, if you keep giving yourself opportunities, they work out. I hope it says a lot about us and how our guys and how they handle their business.
"Every weekend for the last three years in this league has been huge – every game has been huge. You've got to treat every game and every pitch like a boxing match."
The Demons have found themselves in the thick of the Southland race this season because of a core of veterans that has been buttressed by a handful of underclassmen. The starting lineup the Demons have deployed for the past two games has averaged 103 games per player – nearly two full seasons of action.
Chief among them has been senior left fielder Jeffrey Elkins, who played in his 200th game in a Demon uniform in Tuesday night's win at Louisiana Tech. With 10 regular-season games remaining, Elkins could climb as high as eighth in school history in games played before the Southland Conference Tournament begins March 23 in Lake Charles.
Elkins already established Northwestern State's career home run record and extended it with a leadoff home run Wednesday night – his fifth leadoff blast of the year and the sixth overall from a Demon leadoff man this season.
Since moving into the top spot in the batting order on March 17, Elkins has batted .306 with all nine of his home runs and 20 of his 26 RBIs on the season. He is slugging a team-best .611 and has produced an OPS of 1.038 in the 26 games since the move.
As a team, the Demons have averaged 7.1 runs per game in that 26-game stretch.
"I like to have someone in the leadoff spot who can damage you," Barbier said. "That's what I enjoy having. As a pitching coach when my Friday night guys runs out there and throws strikes and the first guy can't damage you, that puts no fear in me. Jeff's there to put some fear in them. He's there to make that guy think about if he's going to run that first fastball down the middle like he has the previous three or four weeks. That's what's been so great about him in that leadoff spot.
"He's had better at-bats. Two years ago, Jeff's not having a nine-pitch at-bat that ends with a homer. It's over in three whether he got a hit or made an out. It's been great to see him mature in that way and help our team."
— Featured photo by Chris Reich, NSU Photographic Services