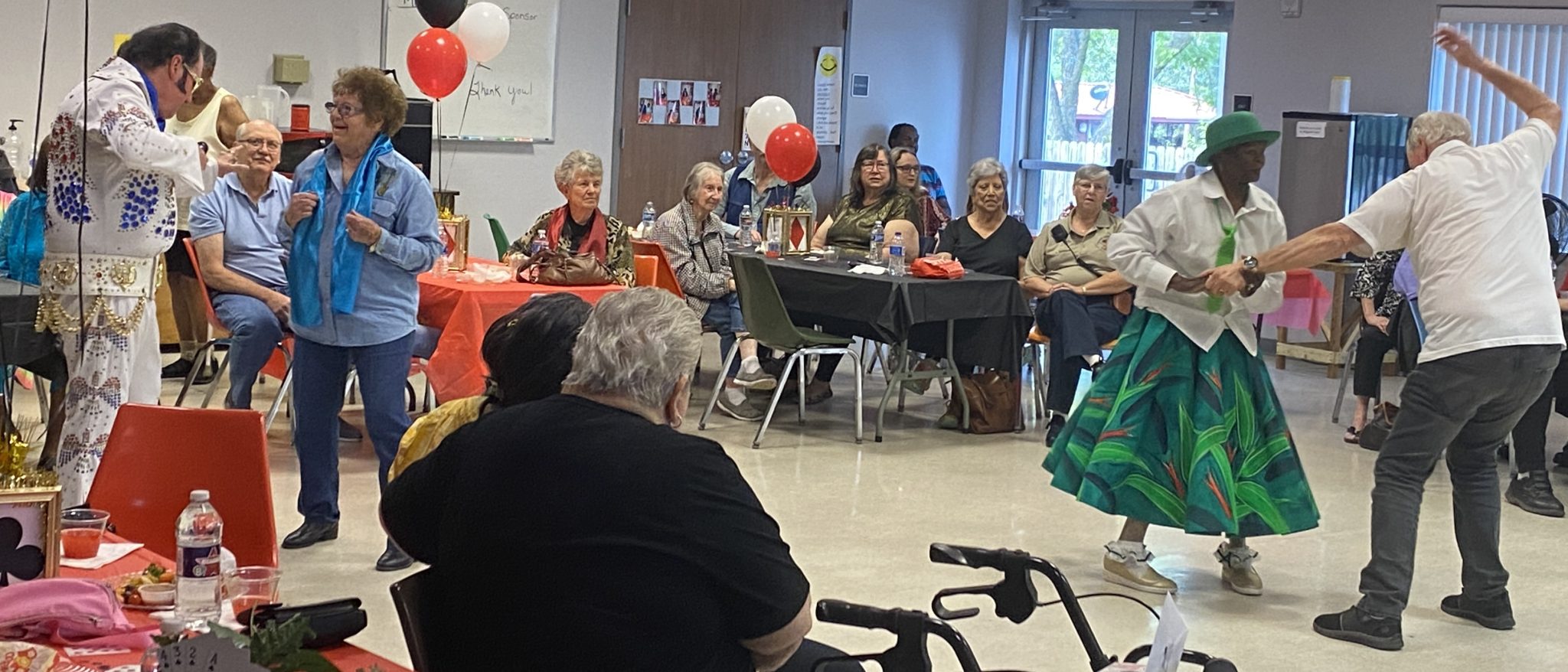 The Webster Parish Council on Aging, together with their sponsors, put on a fun-filled, Viva Las Vegas Senior Prom on May 4. There was singing and dancing, food and prizes, a magician, and a special guest that got people out of their seats and having a great time.
The evening began with songs, and a bit of good-hearted ribbing, from Dawn Glass and Angela Hatcher.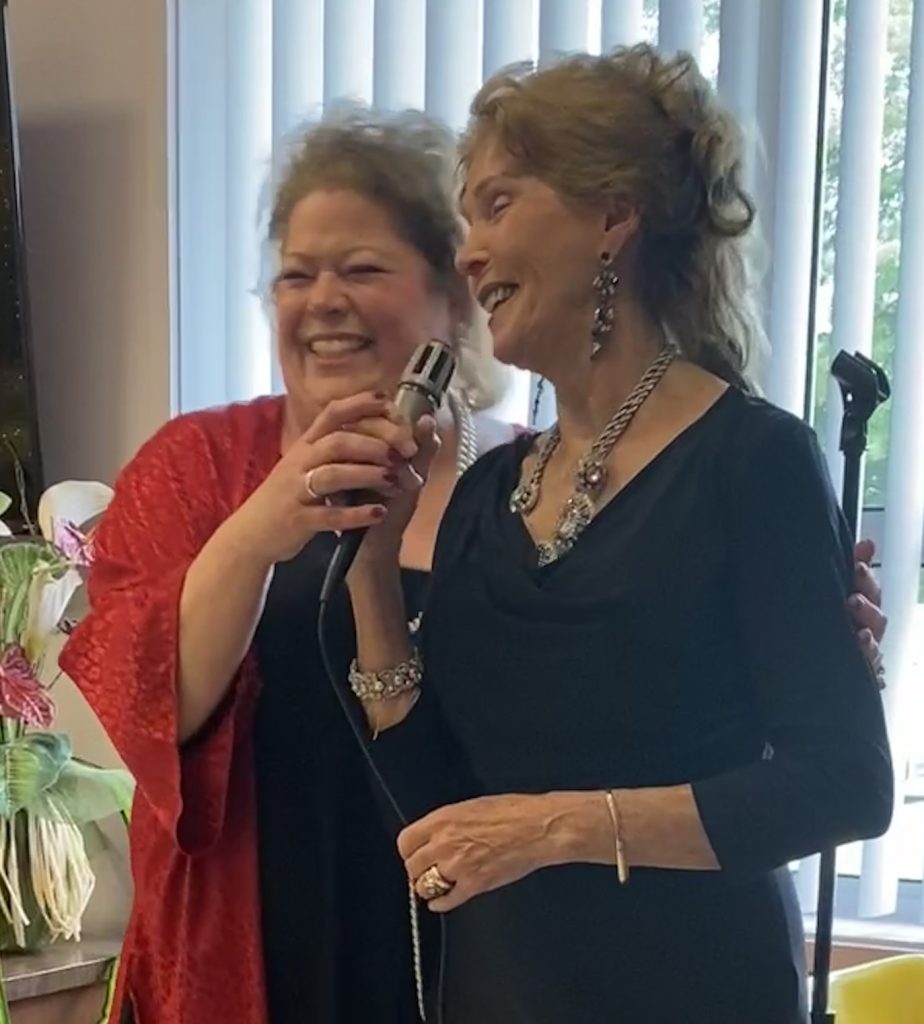 Next, Mr. Artie, a magician from Cozemel, Mexico, performed a comedic magic act. In one trick he called for two volunteers from the seniors, gave them each some cards that they counted then wrapped in scarves. He then had him put them in "a safe place," indicating down their shirts, then he invisibly moved several cards from one lady's shirt to the other's. At the end of the trick, the ladies pulled the cards back out, unwrapped them, then counted them out, revealing how the numbers of each had changed.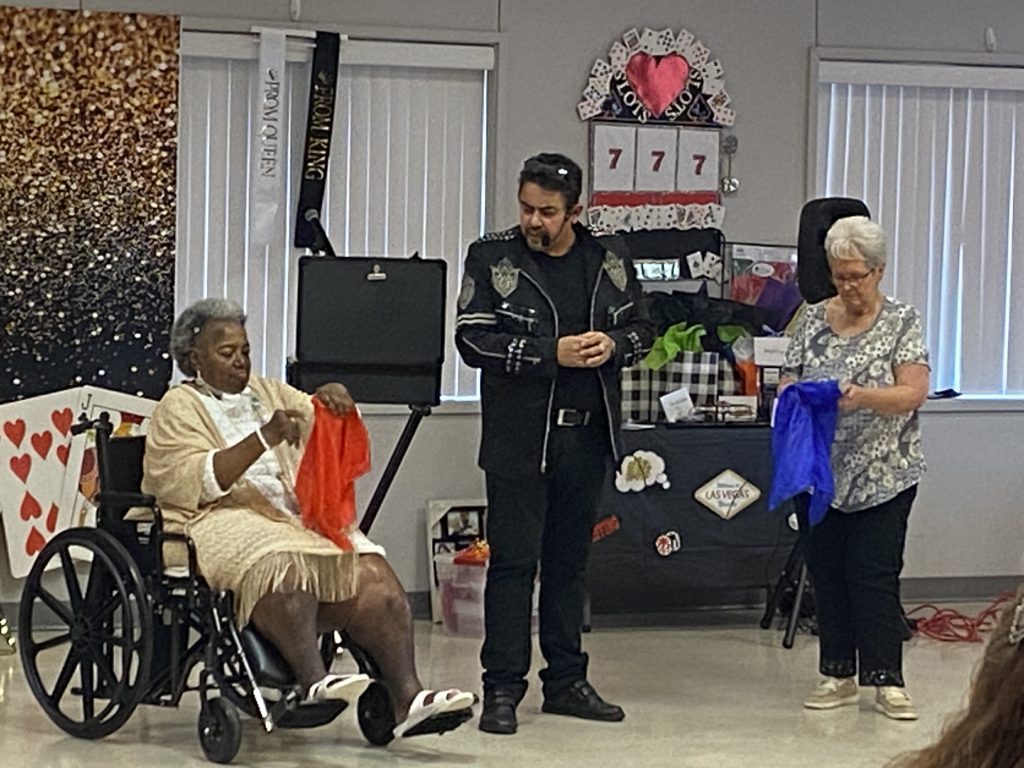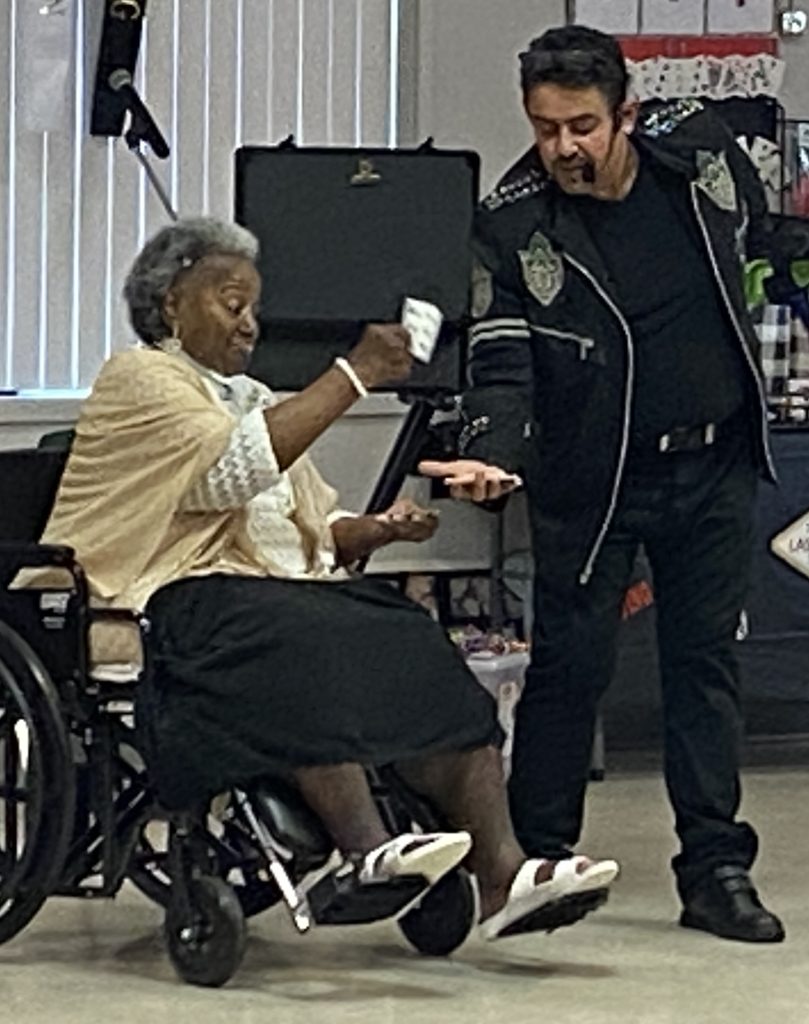 After the magic act, Elvis made a special appearance to an enthusiastic crowd. He sang many songs, serenading the ladies, flirting and dancing all the while. Bubbles the Clown got a little carried away and had to be restrained by the security guard.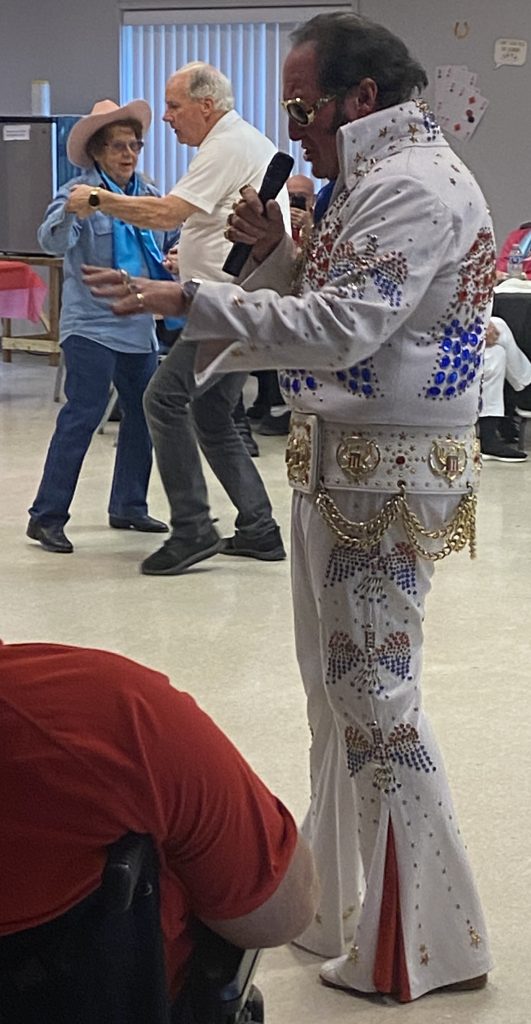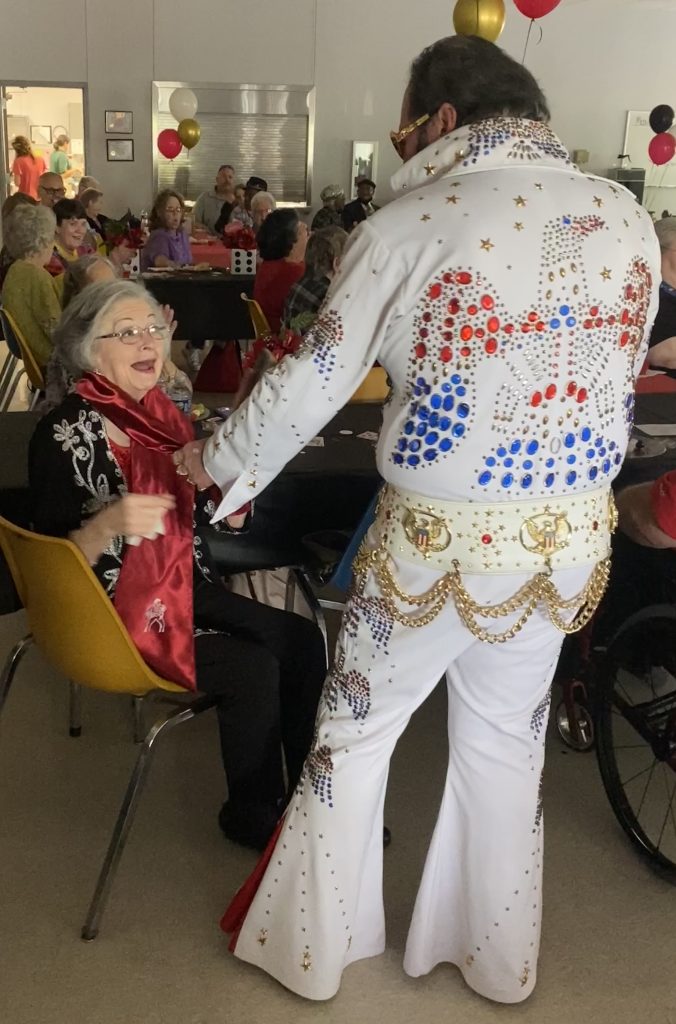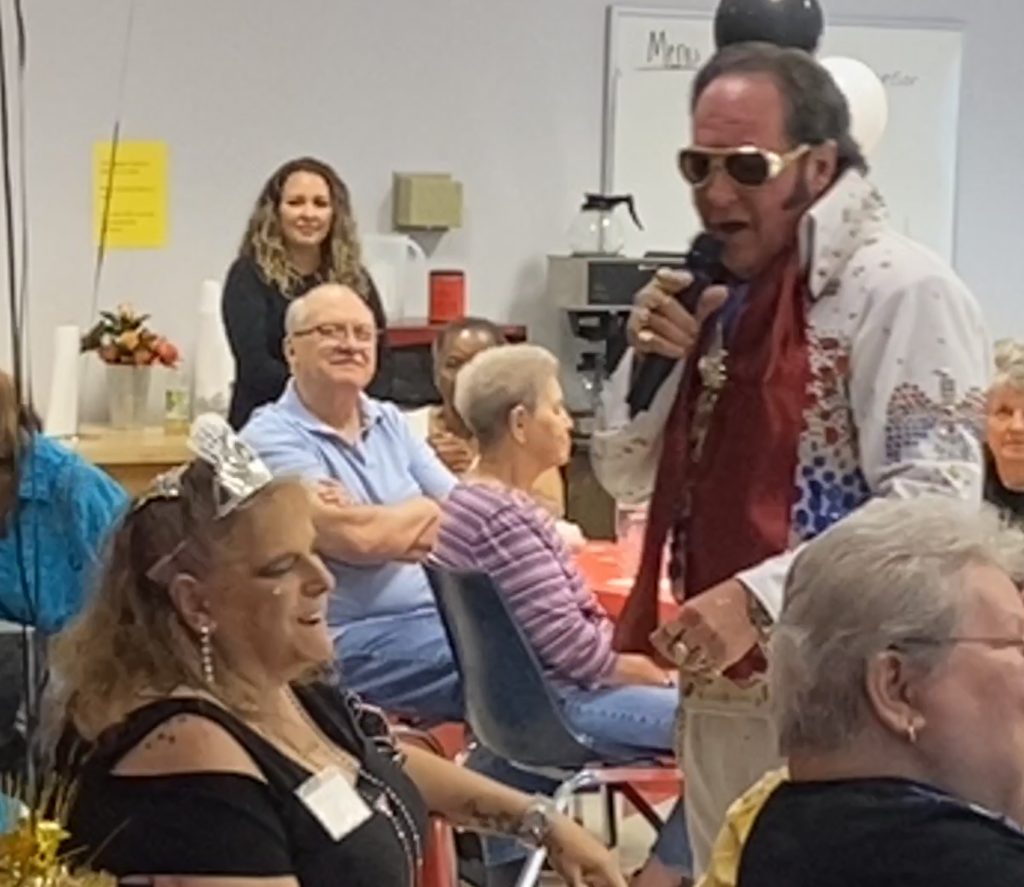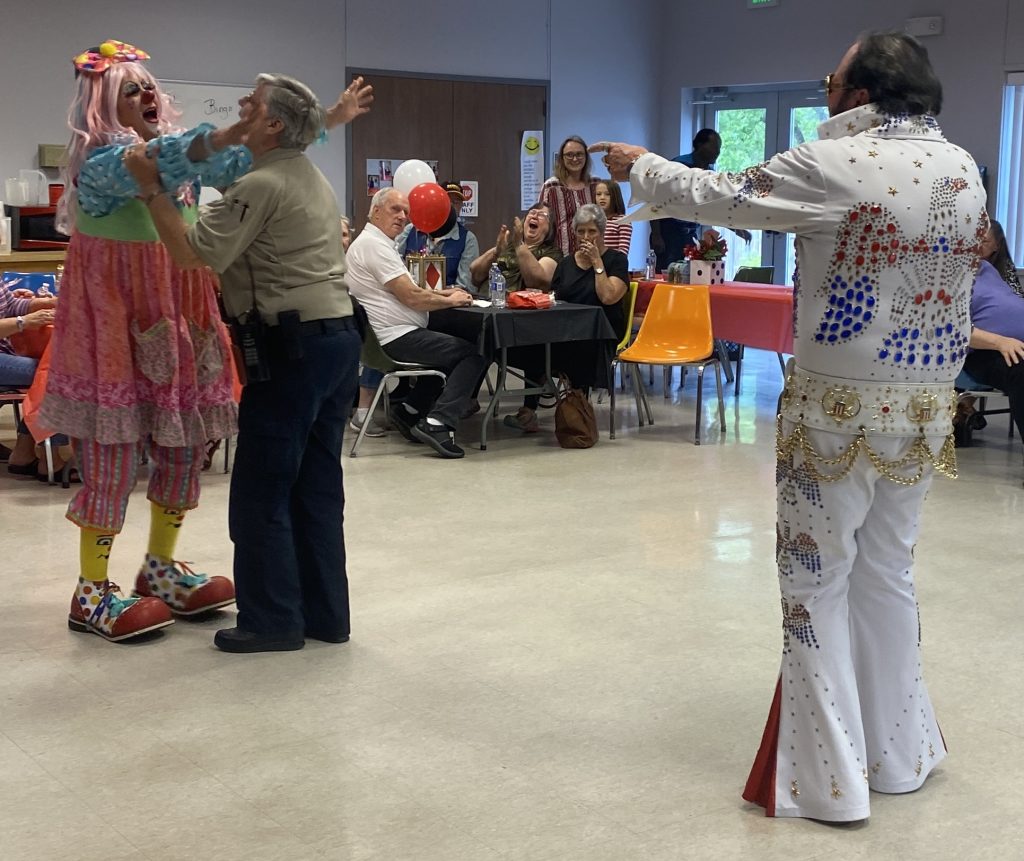 To the delight of the young ladies from the Youth Challenge Program, who were there serving food and drinks, Elvis posed for a photo with them.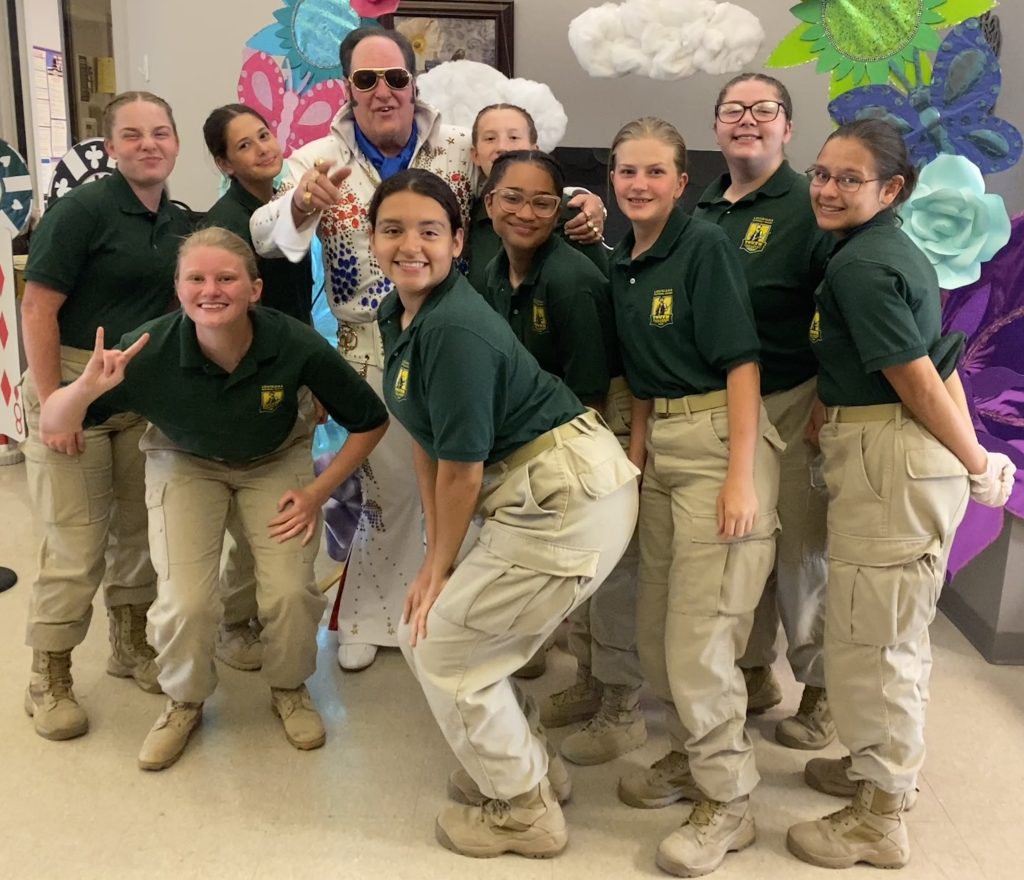 At the climax of the prom, Charles Ledbetter and Virginia Holcomb were crowned King and Queen of the Prom. The evening finished with a round of line dancing.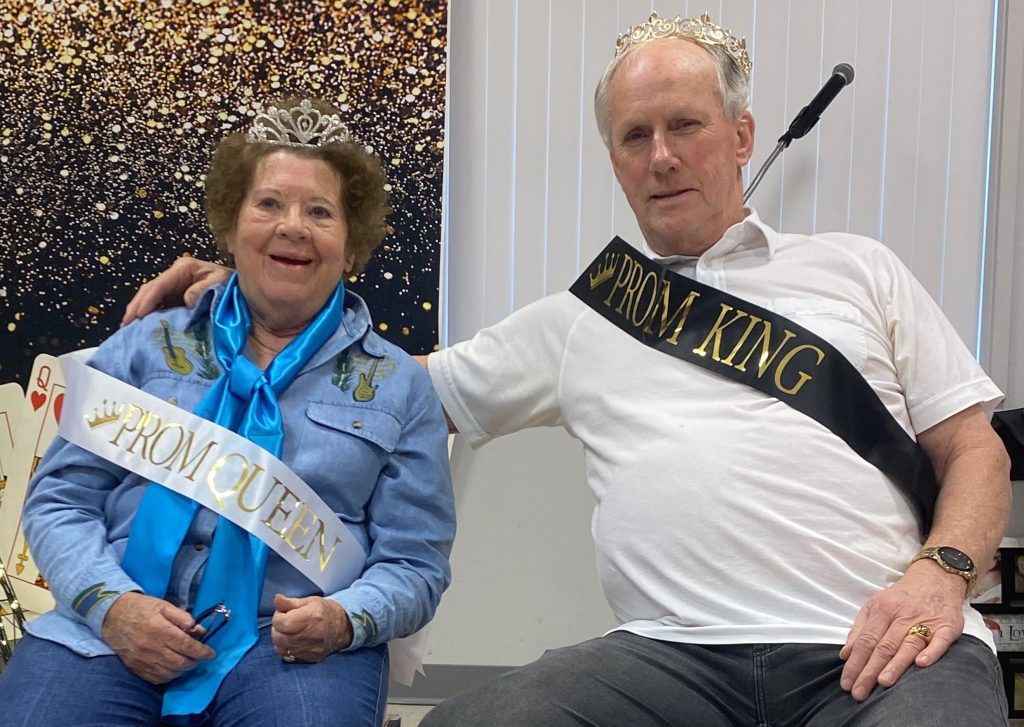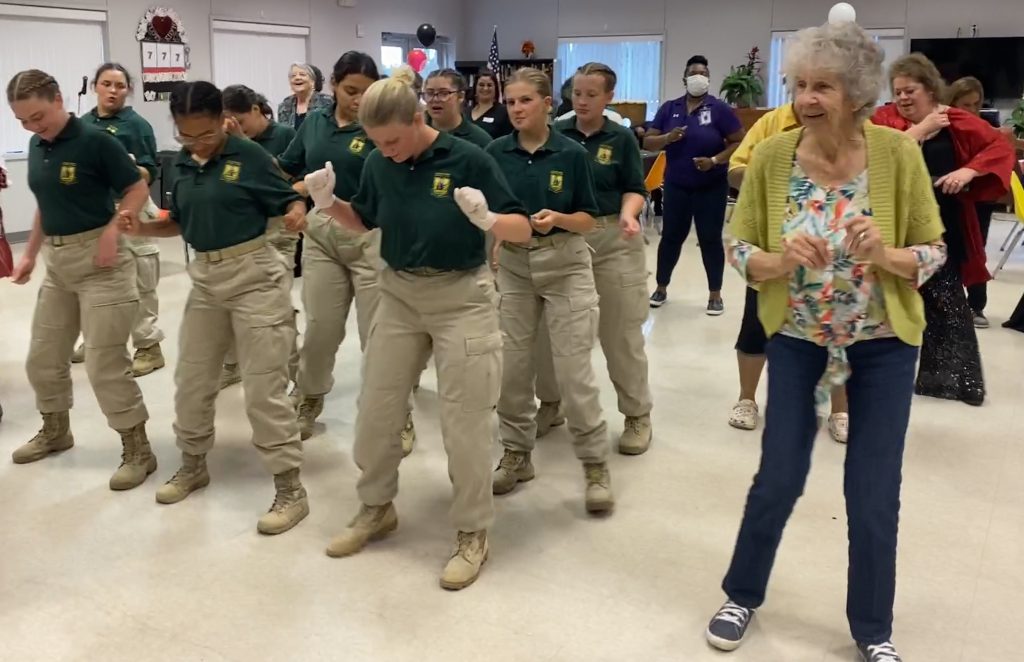 This convivial gathering was sponsored by Minden Medical Center, Professional Home Health, Town & Country, Passages Hospice, Allegiance Home Health NW, Louisiana Home Care, PrimeSTAR Home Health, and STAT Home Health.
The Council on Aging regularly puts on fun events for seniors, and they will be having an open house on June 4 from 2 until 4 PM.