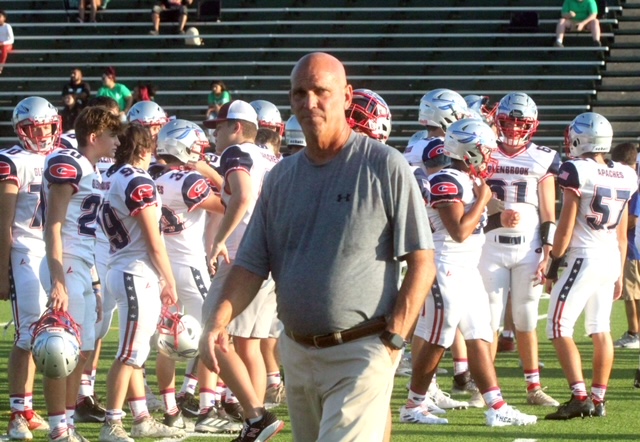 Louisiana Christian University Athletic Communications
PINEVILLE – Louisiana Christian University head football coach Drew Maddox has announced the addition of David Feaster to the Wildcats' coaching staff.
Feaster joins the LCU staff after having served the last four seasons at Glenbrook. He led the Apaches to an 11-1 season in 2022.
In more than 20 years as a head coach, Feaster has compiled a record of 188-77. His head coaching career includes stints at Many, Minden, Leesville, and Parkway high schools.
Feaster joins Maddox' LCU staff that guided the 'Cats to a 7-4 record in 2022 and seeks further improvement as they prepare for year three as an NAIA and Sooner Athletic Conference program.
"We are very excited to welcome Coach Feaster to our Wildcats staff," Maddox said. "He brings with him a fast and aggressive style of offense that has historically put up big numbers."
Feaster and his wife Shelly have five children. His son Sammy is a receiver for the Wildcats.
Maddox also announced the addition of former LCU players Gabe Bulliard and Dante Lewis to his staff as graduate assistants. Bulliard, a native of Parks, La., was a running back for the Wildcats and rushed for 81 yards and a touchdown in 2022.
A native of New Orleans, Lewis was a mainstay on the LCU offensive line. He earned All-SAC Honorable Mention at the conclusion of last season.