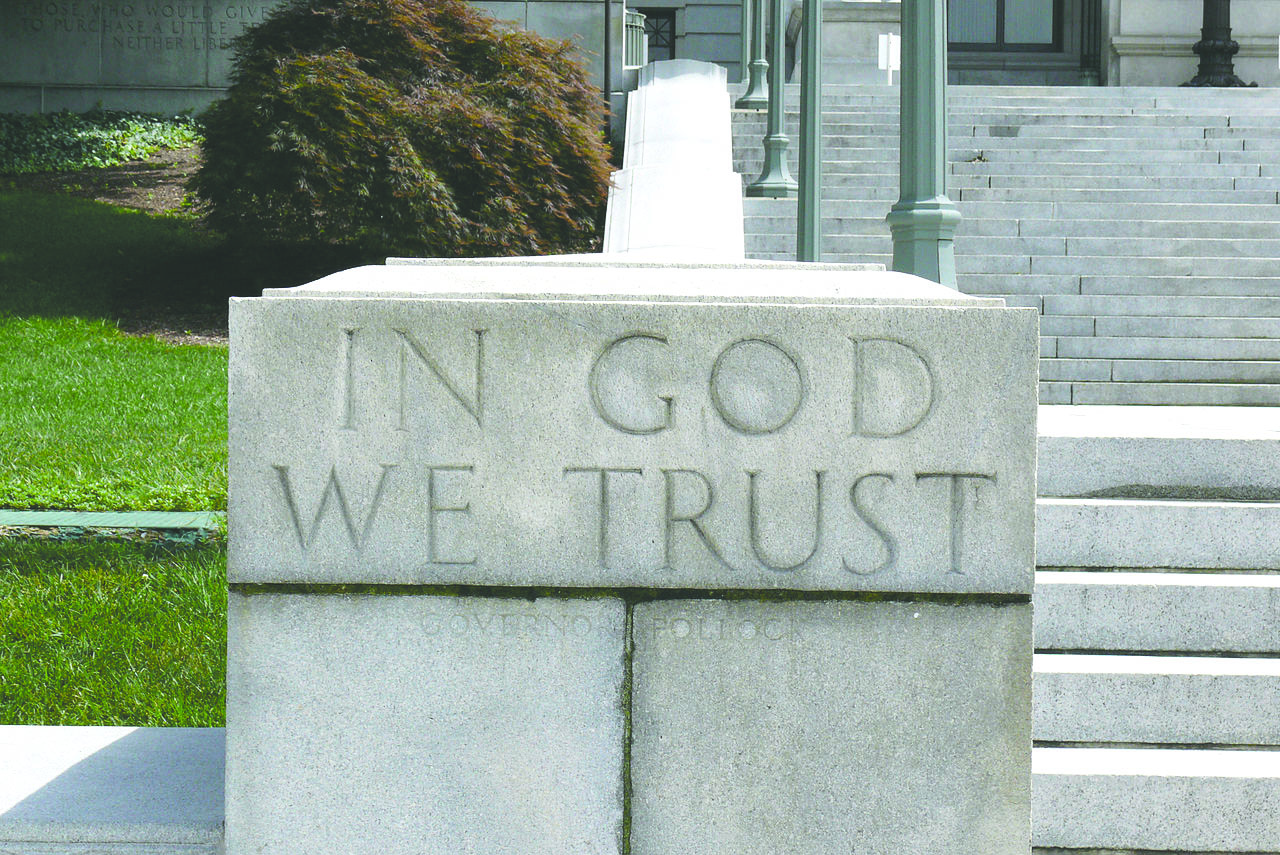 House backs 'In God We Trust' display in Louisiana schools
BATON ROUGE, La. (AP) — Louisiana's public schools soon may have to display "In God We Trust" in their buildings.
Sen. Regina Barrow's bill requiring the posting received final legislative passage Wednesday night.
Lawmakers in the House didn't debate the Senate-backed measure before passing it with a 93-0 vote that sent it to Gov. John Bel Edwards. The bill also would require that schools teach students about the slogan. Schools would have to fulfill the requirements by the 2019-2020 school year.
Barrow, a Baton Rouge Democrat, told lawmakers during committee debate that she sponsored the bill because she thinks "it's really important that young people understand the patriotic history" of the country.
Edwards' office didn't immediately respond to a question about whether the governor will sign the measure.