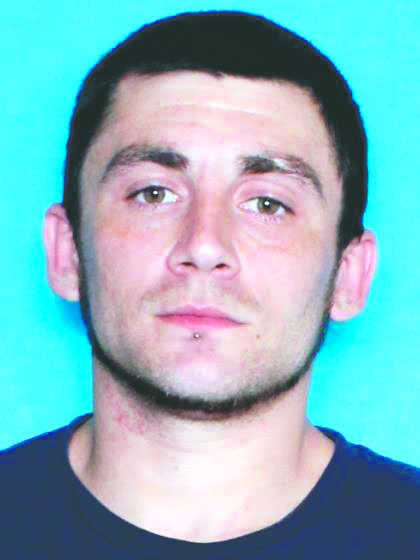 A Minden man was arrested early Tuesday morning after drug distribution materials were found in his car and he attempted to flee the scene.
Around 1:30 a.m. Tuesday, Minden Police Officer Antonio Mims pulled over Christopher Palmer, 32, for not having working brake lights. When asked for his driver's license, Palmer said he left it at home. Mims noticed Palmer's vehicle inspection sticker was expired, and Palmer was visibly shaking.
Mims patted Palmer down for officer safety and acquired his permission to search the vehicle. As Mims began the search, Palmer attempted to flee on foot. After a short chase, he was caught and handcuffed.
Continuing the search, Mims found digital scales, empty zip bags, five zip bags with suspected methamphetamines, a glass smoking pipe, rolling papers, and four syringes in Palmer's vehicle.
Palmer began complaining about back and shoulder pain. Pafford Emergency Service was called to the scene and brought Palmer to Minden Medical Center to be treated.
Once Palmer was released, he was transported to the Minden Police Department and booked on charges of possession of a Schedule II controlled substance with intent to distribute, resisting by flight, possession of drug paraphernalia, no brake lights, no driver's license on person, and expired vehicle inspection. He was later transported to Bayou Dorcheat Correctional Center.