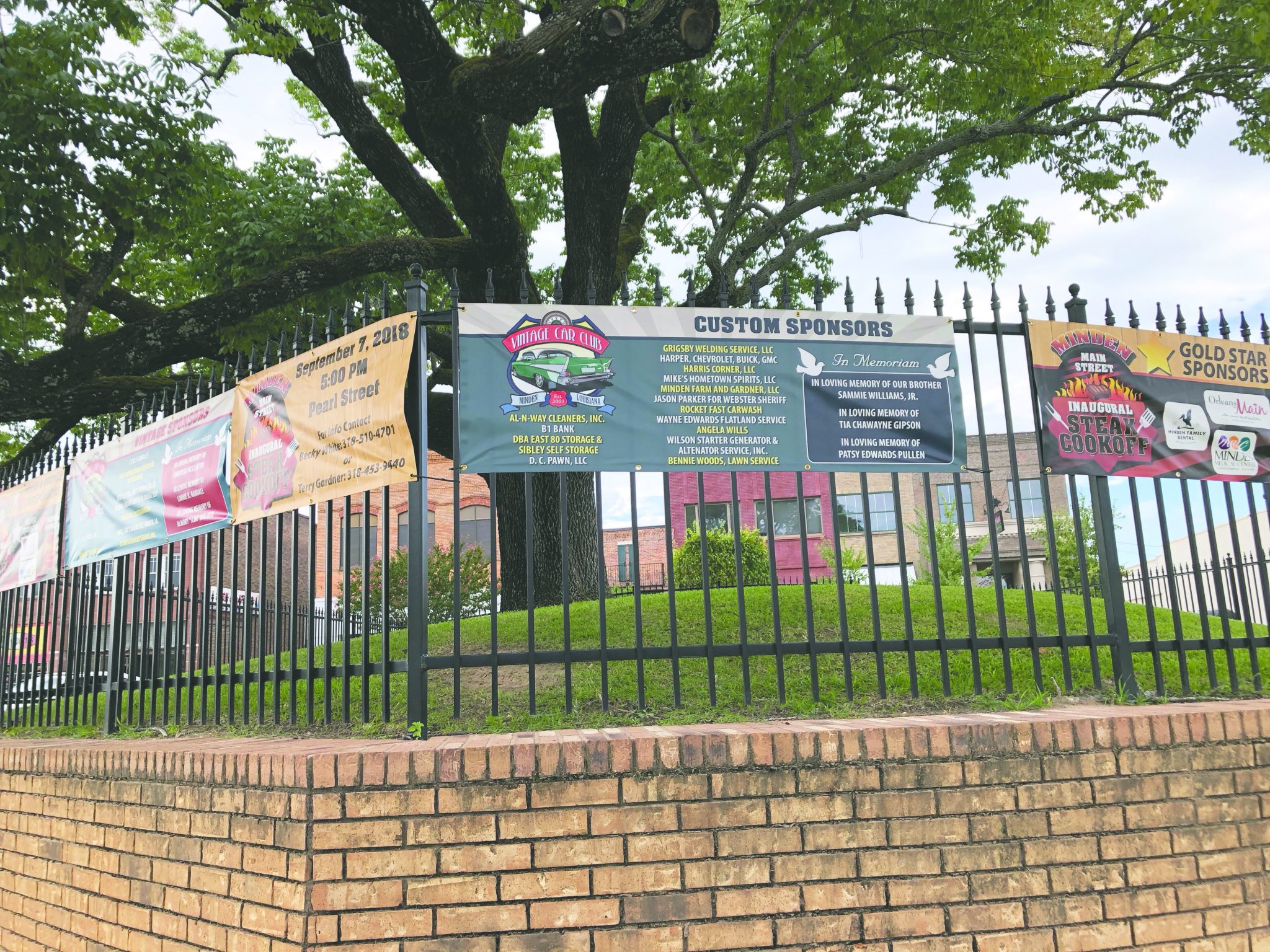 Staff Report
Minden Press-Herald
The Vintage Car Club of Minden's 11th annual Car Show and Shine brought in 106 vehicle entries from across the Ark-La-Tex region despite the threat of bad weather Saturday morning.
James R. Bryant took Best of Show with his 1947 Beautiful Red Dodge chopped short wheelbase pickup. The People's Choice winner was Ken Warren and his 1957 nash Metropolitan Teal Sedan. The competitor who traveled the farthest to show his vehicle was Mickey Campbell from Mena, Arkansas.
The following is a full list of first place winners in each category represented.
Class A2, antique class, 1926-1959 original – Steve Fowler
Class A4, antique class, 1900-1925 modified – Dave Miller
Class A5, antique class, 1926-1959 modified – James Bryant
Class SMC1, sport & muscle, 1960-1975 – Patrick Mills
Class SMC2, sport & muscle, 1976-1985 – Tims Collins
Class SMC3, sport & muscle, 1986-2000 – James Beaudoin
Class SMC4, sport & muscle, 2001-2010 –Rufus Shipp
Class C3, Corvette class, 1968-1982 – John Guidy
Class C4, Corvette class, 1984-1996 – Roy Scoggins
Class C5, Corvette class, 1997-2004 – Mark Kendrick
Class C6, Corvette class, 2005-2010 – Wardell Clayton
Class C7, Corvette class, 2011-2014 – Billy Davis
Class S7, Corvette class, 2015-present – Frank Russell
Class M1, Mustang class, 1964 ½ -1967 – Larry Stewart
Class M5, Mustang class, 1979-1983 – Melvin Martin
Class M8, Mustang class, 2005-2009 – Michael Beckworth
Class M9, Mustang class, 2010-2014 – John Daniel
Class M10, Mustang class, 2015-present – Jean Hughes
Class Mopar, 1962-1978 Dodge, Chrysler, Plymouth – Corey Singletary
Class DC, Domestic Class, present original & slightly modified car – David Glasscock
Class SR1, street rod 1, 1900-1959 – W.C. Hirth
Truck class 1, original any year truck – Ronnie Davis
Truck class 2, customized any year truck – Mike Kirkland
Class RAT, rat rod, any year – Tad Duncan
Class MC1, Harley Davidson – Albert Tayor, Farris Baughman
Class MC3, Shadow – Farris Baughman
Class MC5, motorcycle trike – Teddy Washington
Class OR, off road vehicle – Dakoda Morse
The previous night, ten teams were honored for their steak-cooking prowess at the inaugural Minden Main Street Steak Cook-Off. Below is a list of the final standings.
Chuck Evans/Chuckwagon Cook Team
JD's Clean Krete/J.D. Cottle
Minden Medical Center/Greg Pearson
Jim Smith
Cody Avery
Joel Gray/Matthew Morgan/Gibsland Bank & Trust
McInnis Brothers Construction/Paul Cadiere
Scott McCullough
Coca Cola Bottling Co. of Minden
Doug King