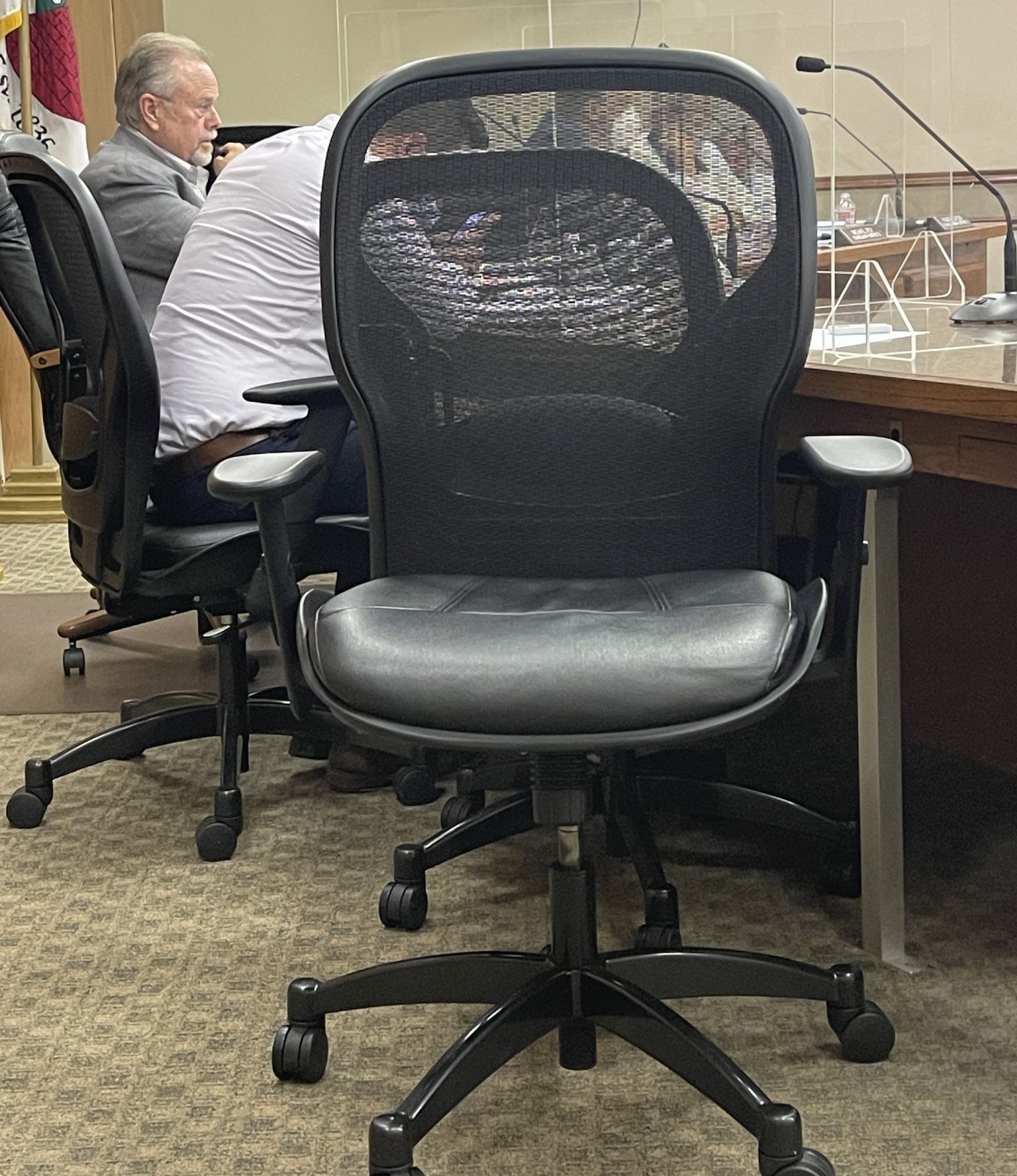 The August Minden City Council Meeting met an abrupt end as Councilman Wayne Edwards of Dist. A and Councilman Vincen Bradford of Dist. C. suddenly left the meeting during the deliberation on condemned properties. The two left individually, the first being Edwards with Bradford taking his leave roughly two minutes after.
Councilman Terika Williams-Walker of Dist. B was already absent, making it so the meeting no longer had a quorum.
When asked about his reason for leaving the meeting, Councilman Edwards explained, "It's a combination of things that have been building over a period of time. We got a lot of work to do in this city, and everybody got their own idea about how things need to be done, and if we don't do it as a team effort or as a group, to me it's not right, period. We don't circumvent the system. We do what's right 100 percent of the time, and it bothers me when we don't do that. It really does."
"The council is not two members. It's not three members. You've got five city councilmen. All five deserve the same amount of respect and the same amount of integrity should be given to all. We don't govern by the Mayor alone or the Council alone. We govern by a vote. We all got to do the same thing 100 percent of the time, not just when it's to our advantage," said Edwards.
"I take my elected position very seriously. I don't play games with it. Nor do I go around the system with it, and if I tell somebody something one time, I'll speak it again. Cause I'm speaking from what I know to be the truth 100% of the time. And if it's not, I'm big enough to say, 'you know what I made a mistake, we need to do something a little different.'"
The Minden Press-Herald reached out to Councilman Bradford who could not give a comment at that time.
The lack of quorum in the meetings poses some problems for the City of Minden seeing as some important items were on the agenda for the evening, the most important of which being the adoption of a new city budget. If the city fails to pass the budget by a certain deadline, they will have to continue the upcoming year's operations with 50%, drastically reducing the available funds and posing some real financial struggles for the city.
"If we don't have a budget, we get cut back to 50% … we need to get this approved," said Mayor Terry Gardner.
The Mayor and Council could choose to hold a special session to approve the budget and tend to other items, though that would require a degree of cooperation that did not make itself apparent in Monday's meeting.
Acting City Clerk Michael Fluhr as well as other remaining Councilman, although the official meeting ended, still chose to address the sudden walkout and expressed their concerns.
"Important tonight was the millage, which needs to be set, the millage rate for the property taxes, and the most important for me personally was the budget. I think it's disrespectful to the people who worked on the budget for so many months. To put some figures together which make sense," said Fluhr.
"I don't see any reason why the budget should be changed. There was enough time given. If the budget was the issue to leave tonight I don't understand it. There was enough time to come to me or the assistant clerk of court, or the Mayor, to raise questions in reference to the budget. And I don't think this was proper."
"If this continues the way I, have great concerns for the city," said Fluhr.
Councilman Pam Bloxom of Dist. E stated, "We were doing pretty well with getting attendance at our workshops and at our council meetings to make the city move forward, but Minden, I'm here to tell you that you better get worried. Because the Mayor has made some wonderful proposals that would do wonders for the future of Minden, and anything that comes out of his mouth is shut down by three council people. I'm just telling you how it is, and if you want a voice in how Minden is after tonight, you better start taking notice and start making phone calls."
Councilman Michael Roy of Dist. D stated, "I'm in awe over what happened tonight. Since I was elected and began my duties, I have missed one workshop. Some of the other council haven't made it to hardly one or two."
The monthly Minden City Council Meeting takes place on the first Monday of each month starting at 5:30 p.m. taking place at Minden City Hall. The meeting is open to the public to attend.