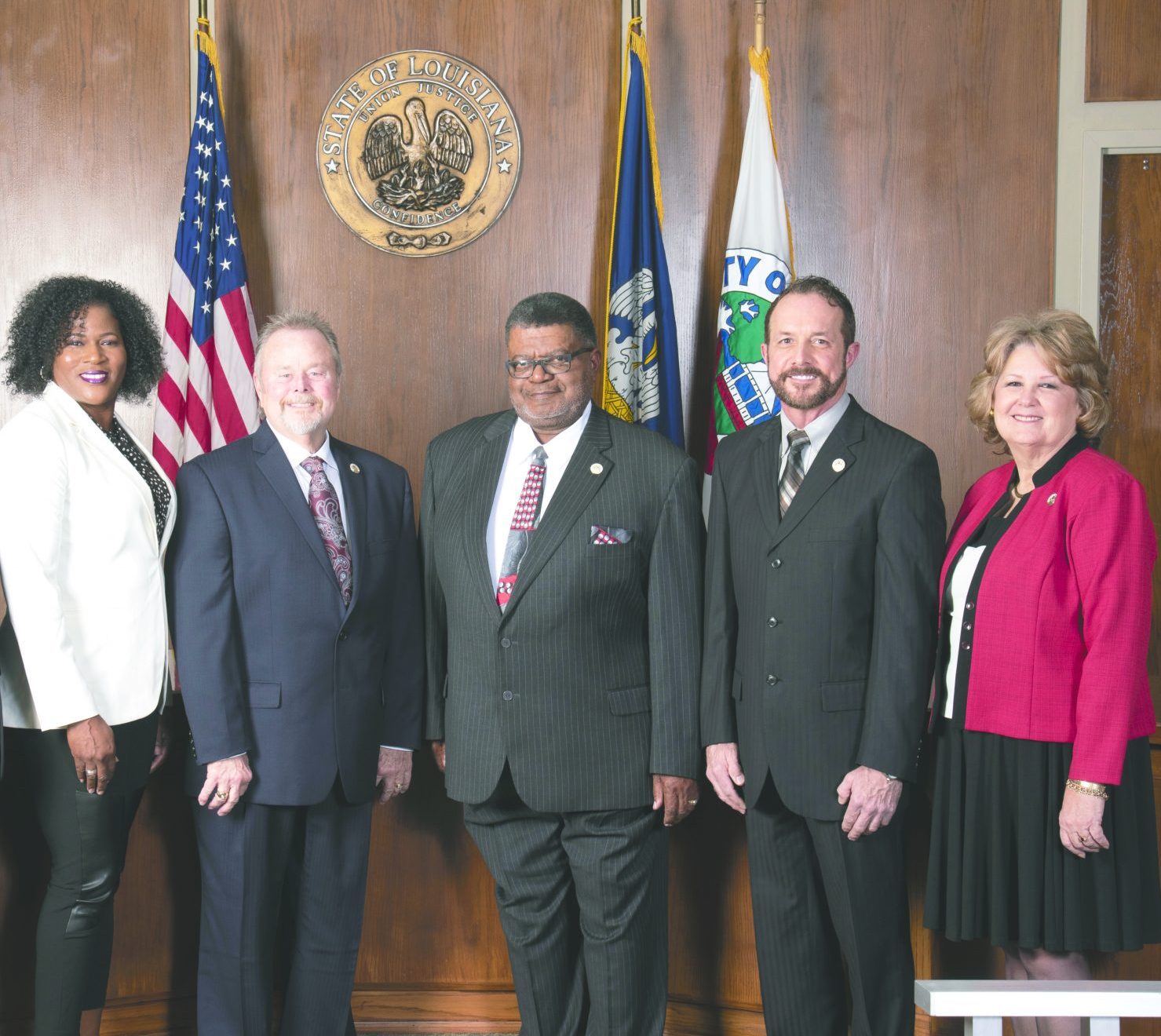 The Minden City Council's Special Session was short, but that doesn't mean that it was smooth. While the alcohol ordinance and the hiring of a new police officer passed unanimously, the meeting was cut short due to Mayor Terry Gardner ending the meeting soon after a substitute motion was introduced by Councilman Herbert Taylor of Dist. A to, "freeze all hiring of city employees until the employee handbook is resolved."
Taken a bit aback, Gardner said, "That's not what's on the-,"
"It's a substitute motion. I made a substitute option to freeze all hiring. It's in parliamentary procedures," said Taylor.
"Well, you're changing the agenda," said Gardner.
"I just made a substitute motion to the agenda item," said Taylor.
"That won't work here," responded Gardner.
The initial item on the agenda was to hire a legal consultant to review, update, and make recommendations for Minden's Employee Manual.
At this point, City Attorney Charles Minifield was asked for his professional opinion concerning the substitute motion.
"Ok, let's get something straight," Minifield said. "You're consulting with the wrong person about Robert's Rule of Law. That's not my category, so I can't make a statement to you folks on that because it's not my field. There should be somebody here with that expertise."
When the Mayor tried to call the vote back to the initial agenda item, Taylor insisted that the substitute motion be addressed.
Councilman Keith Beard, Dist. D, later responded, "I understand where you're coming from, but it seems like that's kind of a different subject. The hiring of the employees, it seems like that would have to be advertised in the agenda so people could be here and in case they wanted to speak to that."
Some more discussion ensued, which abruptly ended with the Mayor calling a vote for the initial agenda item, ignoring the substitute motion. This was done over the top of the objections from some councilmen asking for the substitute motion to be addressed, or for discussion to take place.
Given that only two people voted, those being Beard and Councilman Pam Bloxom of Dist. E, the motion failed and the Mayor abruptly ended the meeting.
"I need it on the record that there was a violation of parliamentary procedures," said Taylor after the meeting had been adjourned.
Another issue of some debate was that of a budget amendment of $500,000 that would make it so the Minden Airport could start advertising for bids on their runway project.
The money spent on the runway is reimbursed through FFA and State Grants.
"At what cost to the city?" asked Taylor.
"None. Well, I say none. We have to pay the contractors as the project goes along, and as we pay them we submit reimbursement requests to the FAA and the State and we completely reimbursed for the entire project. So we'll get a 2.15 million dollar project for nothing," said Minden Airport Manager Steven Burdeaux.
After the item had been called for a vote, Councilman Vincen Bradford of Dist. C said, "I think that this should be tabled until we get some further discussion. This is the first time we've seen this. We didn't talk about it in the last workshop or anything," said Bradford.
"We've discussed this before, we haven't discussed the increased amount that we're going to get. But this is not a new subject, we've already talked about this," later responded Bloxom.
When asked for his professional opinion, City Attorney Charles Minifield said, "I don't think there's a problem with having a meeting and further discussing this and enlightening the council. They're the ones who are going to have to vote on it."
With three in favor and two in opposition, the motion to table the item passed.
The Regular Session of the Minden City Council takes place on the first Monday of every month starting at 5:30 p.m. at Minden City Hall. it is open for the public to attend.