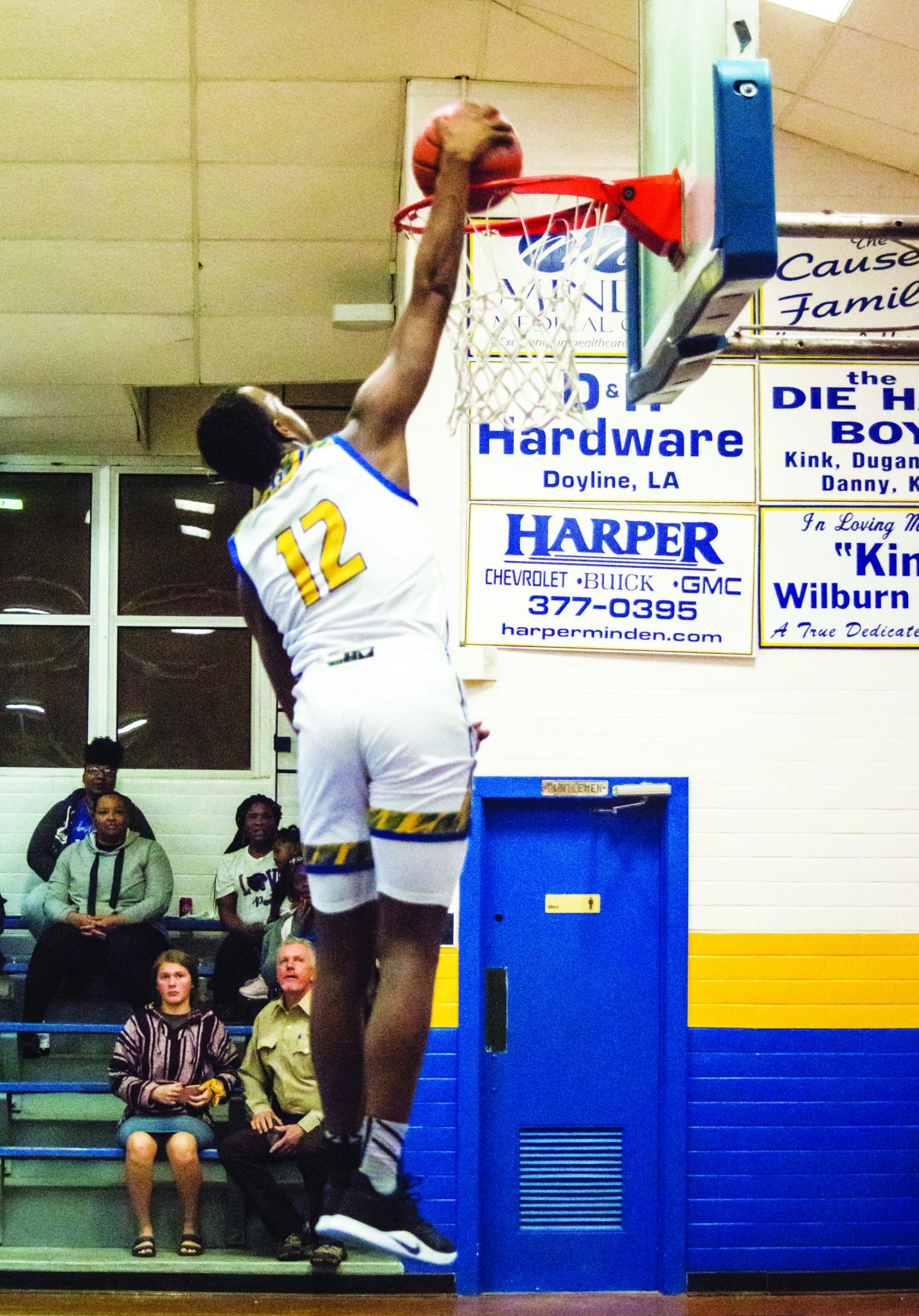 It's hard to imagine this season going much better for Doyline boys and girls head coach Michael Normand.
With a 59-28 win over Dodson on Tuesday night, the Lady Panthers won their first district title since 2006.
"It really shows these girls that what we are doing is working," Normand said. "Hopefully, it motivates them to put in more time and effort to being better individually and as a team."
The Lady Panthers' win in combination with Saline's win over Castor confirmed that all three teams finished with a 4-2 record, rendering a three-way split for the district title.
Emori Leonard caught fire in the third quarter to help Doyline over the top.
Leonard hit four three-pointers in the third quarter alone on her way to 13 points total on the night.
Taeda Rabb put up consistent numbers the entire game and ended up with a game-high 16 points.
Unika Miller added 12 for the Lady Panthers.
It was business as usual in the boys matchup as Doyline laid the smack down on Dodson for a 87-60 win.
The Panthers finish with an undefeated 6-0 record in district and another title.
"Every year when I list the basketball roster, I always say championships don't come easy," Normand said.
Jamaria Clark led the way with 21 points, five assists and three rebounds.
Decari Markray was a beast on the boards, putting up 16 rebounds along with 14 points and three dimes.
Jamari Markray had 11 points and four steals, while Jordan Fuller put up ten points, six rebounds and three assists.
Javeon Nelson had another double-double with 10 points and ten rebounds.