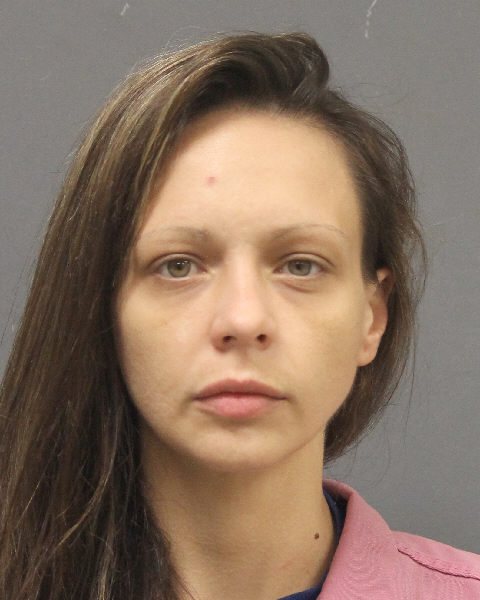 Drugs reportedly hid in cooking mitt
Webster deputies reportedly found drugs in a cooking mitt after a woman reportedly crashed a stolen car.
The crash happened Friday afternoon at the intersection of Amos Cutoff Road and Louisiana Highway 164.
A witness told deputies they saw the stolen car driving down the road and attempted to follow it before the driver, Hope Modisette, 29, crashed the car and fled on foot, according to reports.
A man saying he dropped the driver off at D&S in Sibley flagged Lt. Bobby Igo III down on his way to the crash. Igo then went to the store and located Modisette, where she reportedly refused to give him her name and taken into custody.
Deputies later discovered she was wanted on an inspection sticker bench warrant out of Caddo Parish
During a search of the car, Igo reportedly found a set of digital scales, a cloth skillet holder that had a glass pipe used to smoke meth and bags with suspected drug residue, the report said.
A blue container was also reportedly clipped to the mitt that had several bags of suspected narcotics in it.
Modisette, of the 1500 block of Geneva St. in Haynesville, was booked into the parish jail on charges of illegal possession of a stolen thing, possession of meth with intent to distribute, reckless operation, possession of drug paraphernalia and as a fugitive from Caddo Parish.
In an unrelated incident, a Ruston woman who reportedly found a bag of drug paraphernalia on the ground is facing drug charges.
Deputy Shawn Jenkins was dispatched to a home in the 1000 block of College Street in reference to an unwanted person Sunday afternoon.
Jenkins passed the suspect, Michelle Buchan, 37, walking down College Street on the way to the home.
Buchan was constantly moving and profusely sweating after Jenkins stopped to question her, the report said.
She reportedly gave the deputy permission to search the backpack she was wearing, but took a pink makeup bag out before handing it over. She then reportedly told Jenkins she found it on the road and planned on throwing it away.
When asked what was in it, she said "drug paraphernalia."
Inside the makeup bag was 11 used syringes, a metal spoon with suspected crystal meth residue.
Buchan then reportedly said she had used meth earlier in the week.
She was placed under arrest and booked on charges of possession of meth and possession of drug paraphernalia.