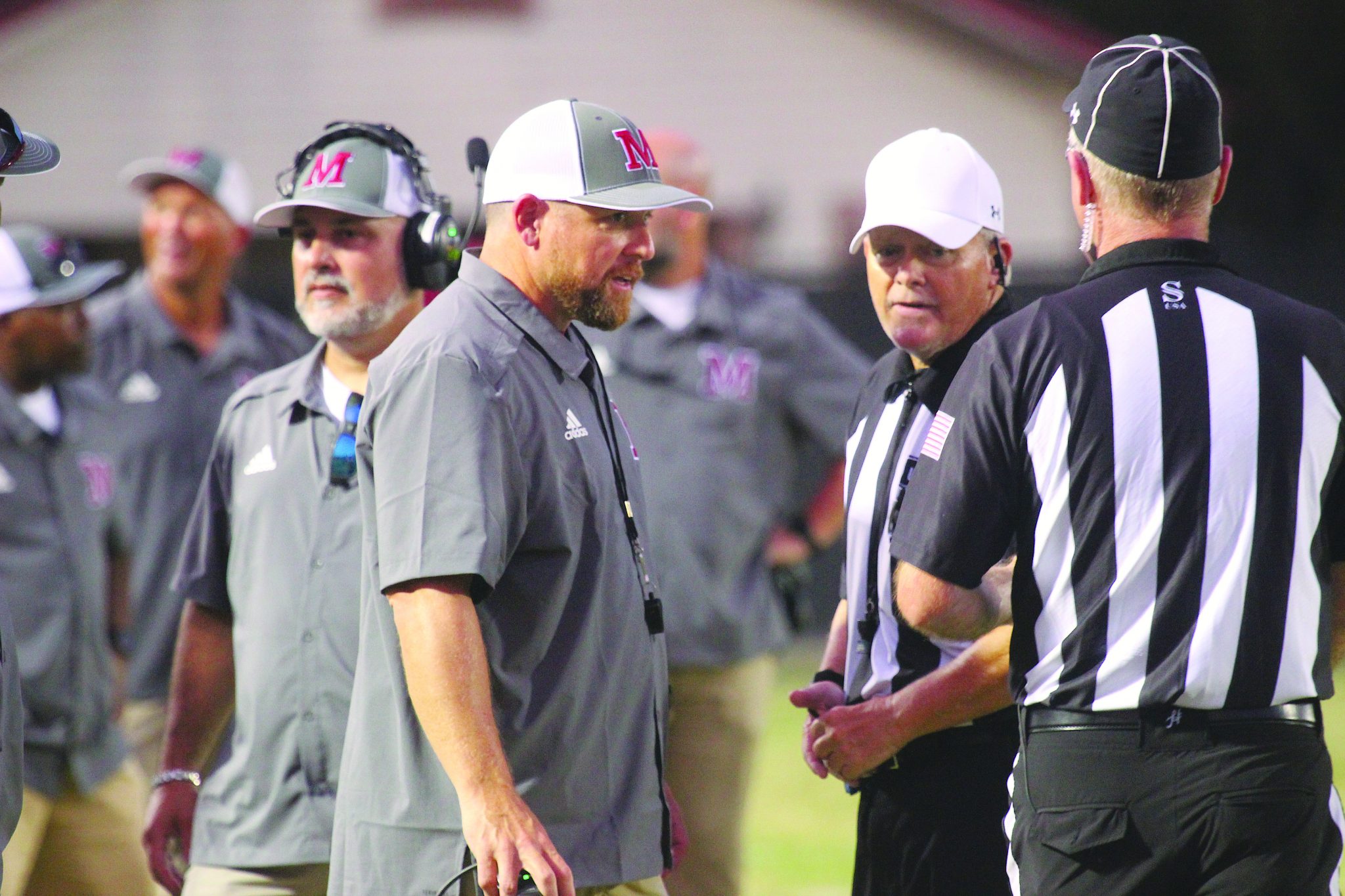 Neville showed why it's the No. 2 ranked team in Louisiana Class 4A football Friday night as the Tigers took over in the second half to defeat Minden 30-0 at WW Williams Stadium.
But it wasn't instant domination for the Tigers by any means.
Neville's first score came at the 11:24 mark of the second quarter on a five-yard scamper by Brett Batteford, and the Tigers pushed their lead to 14-0 at the half after AJ Allen turned in a four-yard rushing touchdown at the 7:16 mark of the second quarter.
Minden coach Spencer Heard still felt good about his team's effort despite the loss.
"I was proud of the way our guys played," Heard said. "They played hard the entire game. They kept on fighting."
Neville took control in the third quarter, with Batteford breaking loose on a 64-yard scoring scamper 2:59 into the stanza before adding a safety to push its lead to 23-0 less than three minutes later.
Derrick Gibson's four-yard touchdown run at the 4:00 mark of the third quarter closed out scoring for the Tigers.
Heard said that he could tell his team was getting a little worn down by the Tigers in the second half.
"We've got quite a few guys doing both ways and I think that definitely started to show as we moved deeper and deeper into the game," Heard said. "We kind of got worn down in the second half. Neville took advantage of some short field situations in the second half and scored on those."
Allen led the Tigers with 134 rushing yards on 10 carries while Batteford added 118 yards on 18 attempts.
Defensively, Jakobe Jackson had two forced fumbles and two fumble recoveries for the Crimson Tide, which also got a strip and recovery by Kentravion Lister.
Up next for Minden, now 2-5 overall and 0-2 in District 1-4A, will be a road contest at 1-6 Bastrop next Friday night.