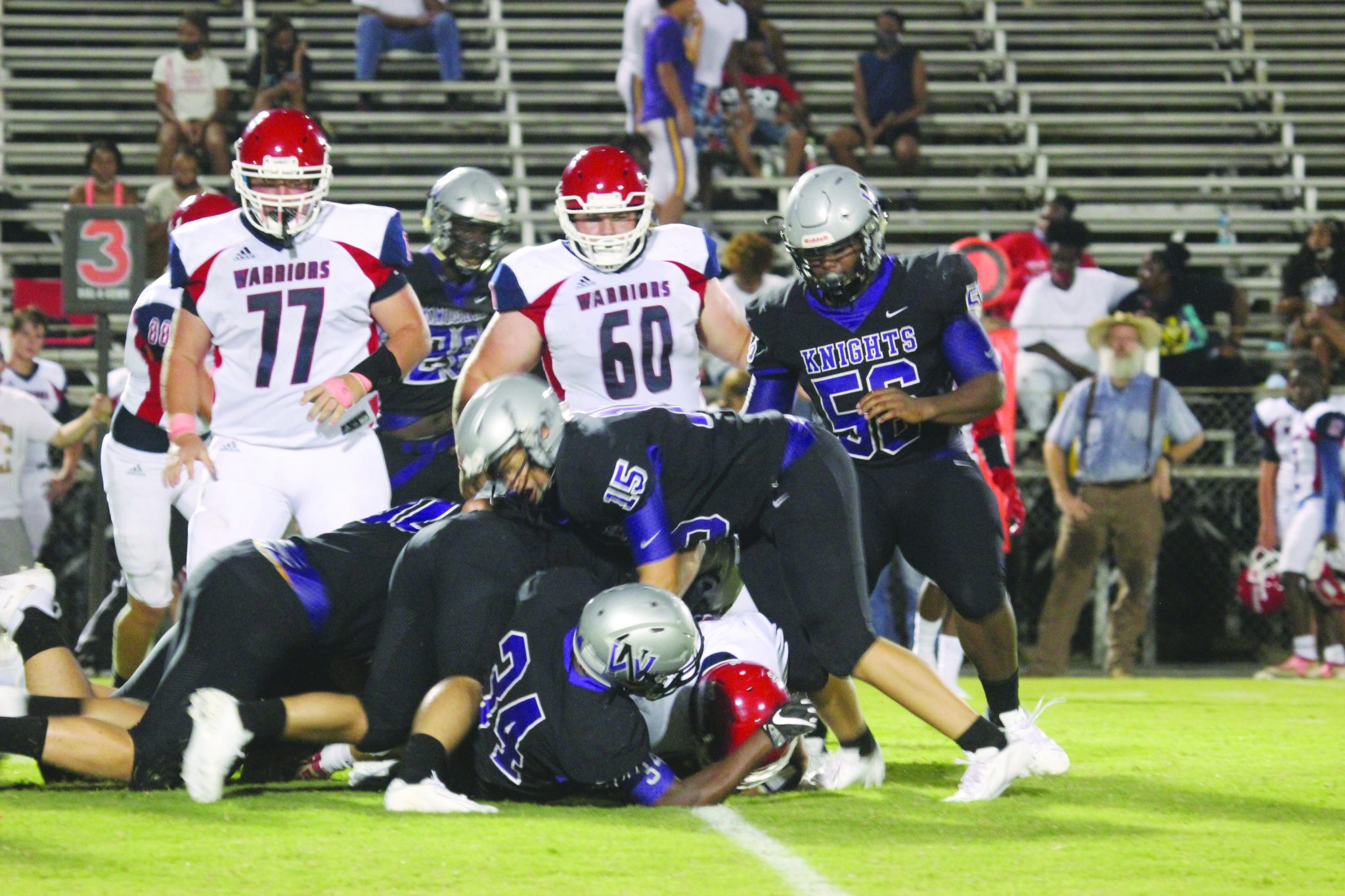 North Webster used defensive domination Friday night as the Knights overpowered Lakeside 39-6 at Baucum-Farrar Stadium.
Offensively for the Knights, quarterback Collin McKenzie scored on a quarterback sneak and also threw a touchdown pass to Seth Dehart while Jarmarcus Stepens rushed for three scores while also playing a big role for the North Webster defense.
"We played well defensively tonight," said Knights coach John Ware. "That was the key."
Ware admitted that the win was much needed by his Knights, who broke a four-game losing skid and now stand at 3-4 overall and 0-1 in District 1-3A.
"It was an important win for us," Ware said. "We don't have any "gimmes" on this schedule, it turned out to be a really tough one. So hopefully we have a little momentum going heading into the last three games."
Lakeside fell to 3-3 overall and will begin District 2-1A play next week at North Caddo.
Senior running back Ashton Stewart scored the Warriors' lone touchdown on a run of around 50 yards.
"We knew going into that game that North Webster was going to be tough," said Lakeside coach Mike Santelices. "Hats off to them. They're a good team. It was a physical game. I think we played pretty well defensively, but we just couldn't get much going offensively. It was tough sledding. For a second week in a row this offense was kind of stagnant."
The Warriors were without starting quarterback Jacob Whitehead and when back-up Cooper Chase went down with a second quarter injury, the Warriors turned to CJ Watt to take over behind center.
"We're missing a lot of substantial players at key positions with injuries," Santelices said. "CJ actually played pretty well considering he hasn't gotten many reps at quarterback over the past few weeks before we've been working with the other two guys back there. For what it was worth he remembered the system from practicing a month or more ago and stepped in and did a pretty good job."
Santelices knows things won't get any easier next week.
"It's a tough district," Santelices said. "North Caddo is up next and they're looking good with a couple of kids headed to the SEC. One's committed to LSU and another is headed to Mississippi State. They've got a good quarterback and have the ball rolling over there for sure.
"We just have to get back to work on Monday and try to refocus and see what we can try to do to get our offense playing better."