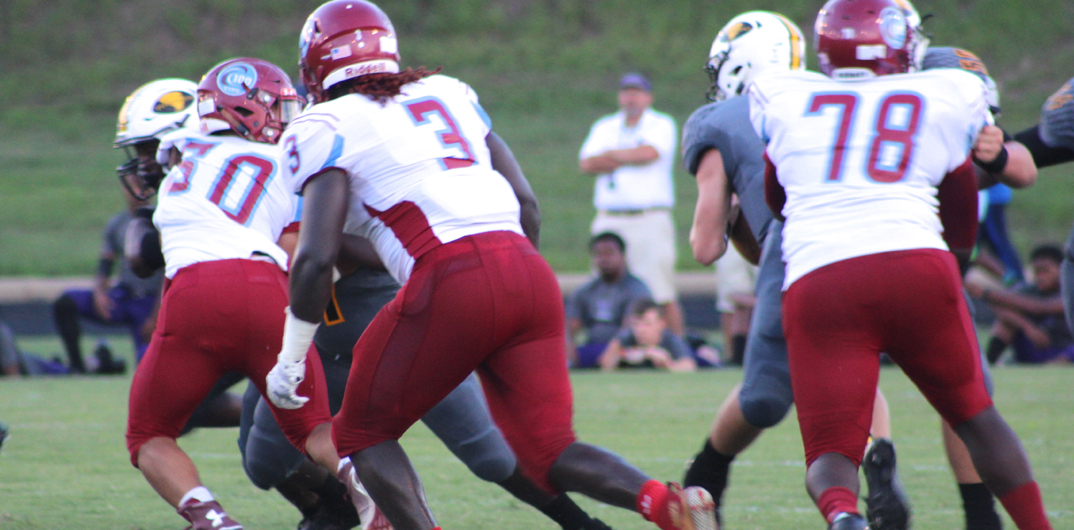 The Minden Crimson Tide would love nothing more than to break a six-game losing streak to their longtime rivals, the Haughton Buccaneers.
Doing such would move the Tide to 2-0 and provide them with a healthy dose of momentum as they turn their attention towards parish rivals North Webster and then a difficult district schedule.
Minden head coach Spencer Heard isn't thinking that far ahead. He knows in Class 4A you have to take it one game at a time, and he also knows while this game may take on added importance in the community, it doesn't make or break the Tide's title chances.
"You have to approach it as any other game; all we need to do is play up to our capability," Heard said. "Last week, we did that defensively and on special teams, we just need our offense to come on and play up to their ability. I don't want us focused on having not won in so many years; I want us to control the things we can control."
This year's Haughton team isn't much different than those in years past. They're big in the trenches, stout on defense and balanced on offense with speed for days at the skill spots.
"It looks like a typical Haughton team to me," Heard said. "They have one kid that's humongous, like 6-foot-7, 360 or something. They're pretty athletic on the back end of their defense, but I think the strength might be their linebackers. It's a lot of the same coaches running the same scheme. The quarterback has a pretty good arm and they have a couple receivers who are really fast. It's going to be a big challenge, but not that different than what we've seen before."
The Tide will need to rev up their offense in order to escape Haughton with a win.
"Running the ball will be key," Heard said. "But you also have to be able to drop back and pass the ball too. I thought the offensive line did a good job week. Now, it's about continuing that progression week to week."
The Tide defense can help their offense out, as they've done many times, by forcing turnovers.
"It's a good feeling having that defense," Heard said. "The plan is not to start slow, but if we do those guys can keep us in the ball game."
Minden must avoid the mental mistakes that plagued them in week one. The Tide committed three turnovers and had nine penalties. That recipe could spell disaster if it goes unfixed Friday night.