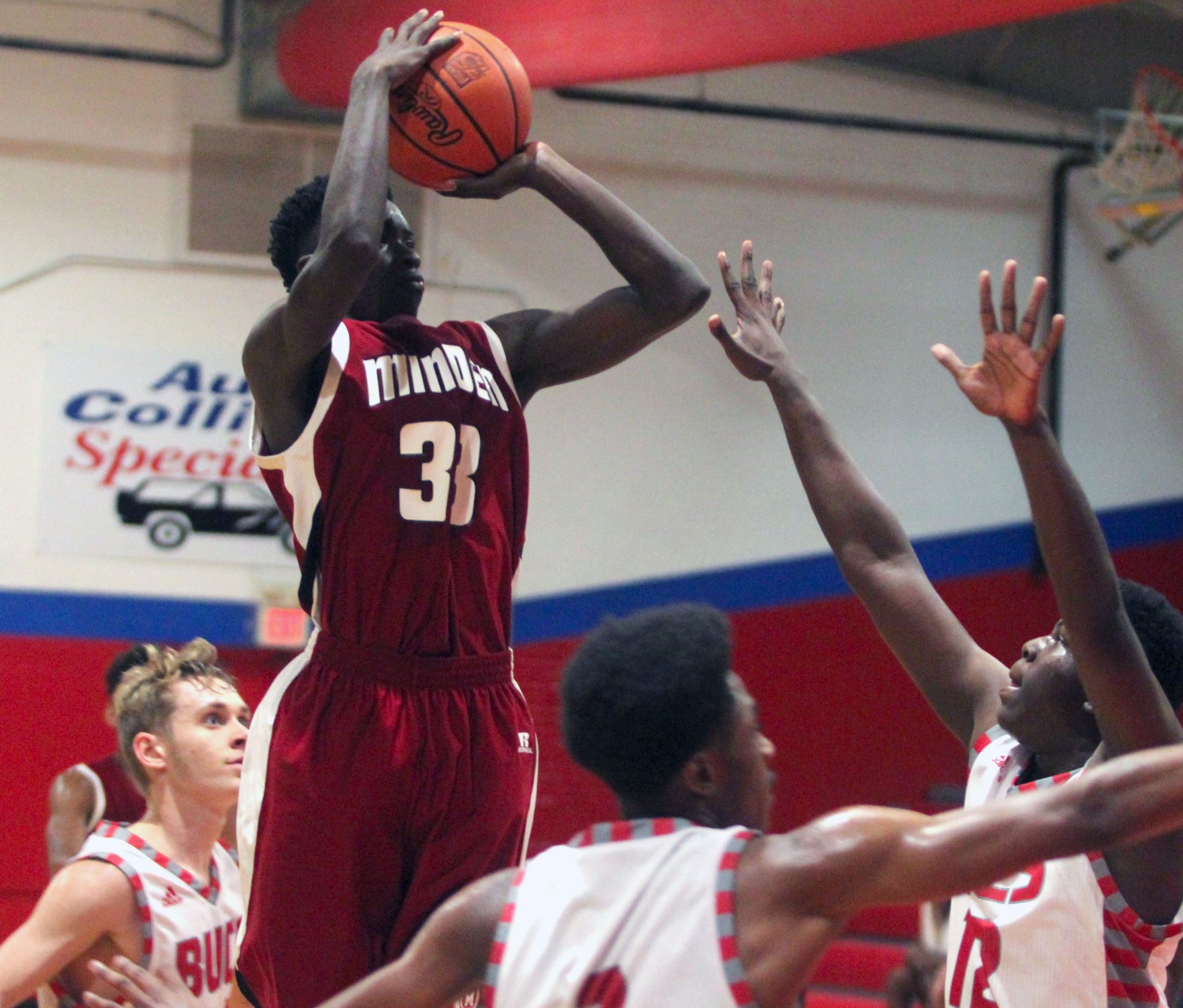 HAUGHTON – The Minden Crimson Tide and Lady Tiders hit the road for an early season matchup with the Haughton Bucs and Lady Bucs.
After two, hard-fought games, Minden left Haughton with a sweep, winning both the boys and girls contest.
In the boys game, Minden was able to outlast Haughton in overtime, winning 59-54.
Haughton's Brandon Deane sank a 3-pointer from the baseline with a few seconds left to send the game into overtime. The game was still tied at 54 with 1:50 left in overtime. Taking advantage of Haughton missed shots and free throws, the Tide scored the final five points of the game.
The win moves the Tide's record to 2-2 early in year one under head coach Rennie Bailey.
Bailey said he was pleased with the win, but saw areas where Minden must improve to compete once the level of competition steps up.
"It was a great team win," Bailey said. "I thought tonight we gave better effort, but we're still a work in progress.
I thought that while our effort was good, defensively, we didn't play as good as we'll have to in order to compete for a district championship."
The Crimson Tide got a clutch performance from Martayvius Sims, who finished with 18 points to lead the team.
Aaron Moses finished the game in double figures as well, adding 14 points, while A'Sean Davis added 6 points and Jalone Branch chipped in 4 points.
The Crimson Tide will be off until next Tuesday, when they face the Lakeside Warriors at home in The Palace.
The Lady Tiders (4-1) did not need overtime to win their game, as they pounced on the Haughton Lady Bucs early, winning going away, 52-29.
The Lady Tiders led 11-8 after one quarter, 34-19 at halftime and surged in the fourth to push the final margin to 52-29.
Minden continues to be troubled by a case of the yips around the rim, however, as head coach of the Lady Tiders, Jacob Brown, noted in his postgame comments.
"I thought we played hard, but we are not making shots around the rim on a consistent basis," Brown said. "To me, it's a matter of focus."
The Lady Tiders were led by Sha'Terra Batton's bounce-back effort. She finished with 19 points. Bre Rodgers and Sha Whiting each scored 10 points for Minden, followed by Derrica Gilbert with 9 points and Whitney Aubrey with 7.