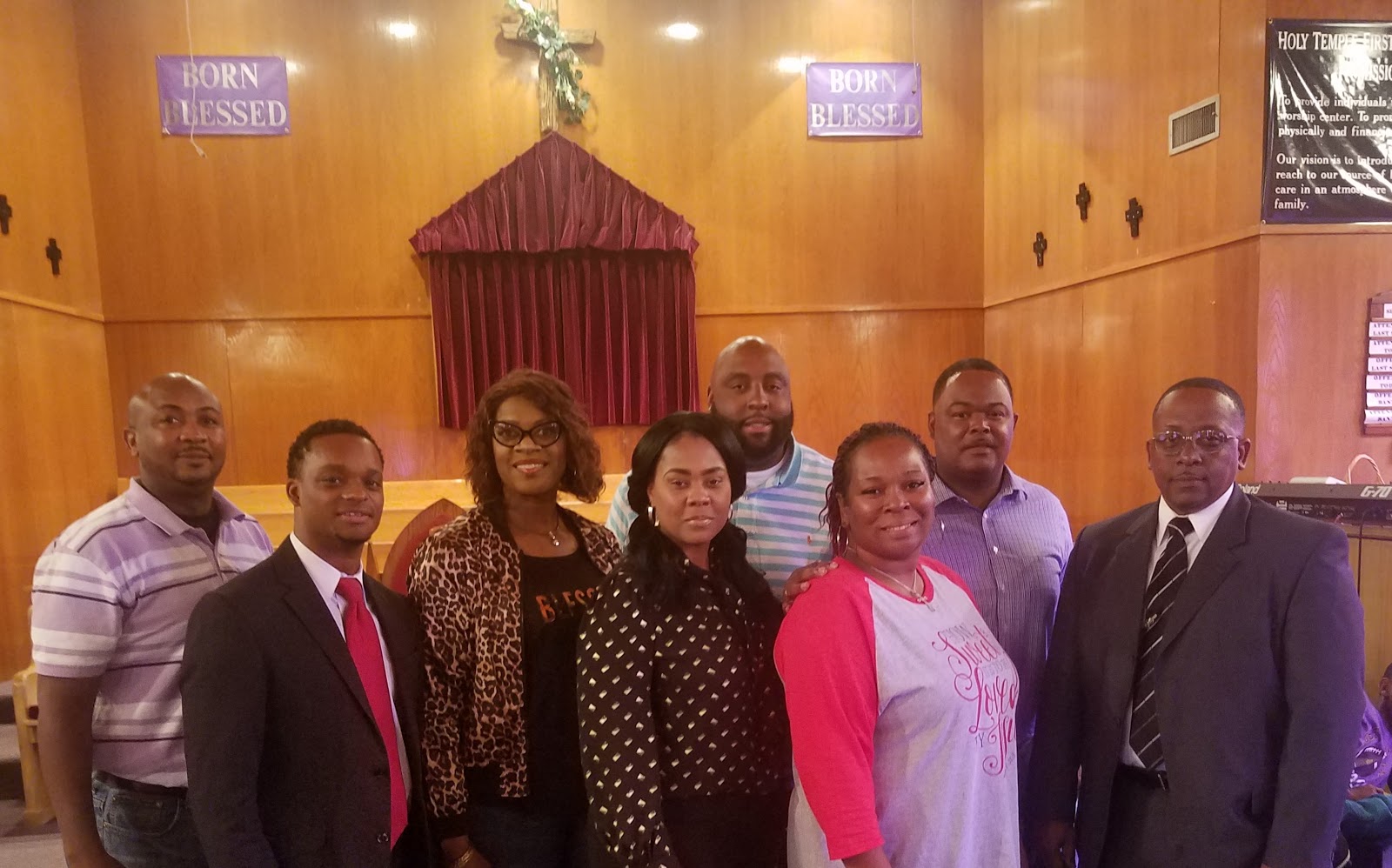 MARIA GONZALEZ
Special to the Minden Press-Herald
CULLEN – Well over 40 teens and pre-teens, along with a few parents, gathered at Holy Temple Church in Cullen this past Saturday to take part in their First Annual "We Are At War" Youth Rally.
Several guest speakers were present – Gwen Bradford, Tangela Radford, Courtney Allen, William Frazier, Troy Ferguson – all outstanding citizens that were raised in North Webster.
The chosen speakers have worked hard to climb the social ladder and earn the respect of the community, and have chosen to share their knowledge and personal experiences with the local youth. Talking about everything from self-worth, to respect, to drug and alcohol abuse.
Springhill officer, Detective William Frazier, spoke about his personal feelings of being a law enforcement officer in his hometown, and some of the disheartening things that officers have to deal with on a daily basis.
He touched on the subject of the relationship between officers and children, how their perception of the police and the way they interact with them stems from what they learn at home from parents and other family members.
And his biggest focus was on just how little time the average parent spends with their children, breaking down a 24 hour period to show a rough estimate of only 2 hours in which parents and children have to really interact with each other.
"Take advantage of those two hours and ask questions," said Frazier, addressing the parents in the audience. "Even invasive questions. Get in their business. A child is quick to say 'you're all in my business'. 'Your business is my business'. And we as parents need to stress that."
Holy Temples' Youth President, Vivian Gates Sneed, along with Pastor Andre Washington and a host of church members worked on making "goodie bags" for the children, and they provided both breakfast and lunch for all participants.
"Our kids are at war, constantly, and put simply – they need the Lord's guidance," said Sneed. "We want to help with that. To provide guidance. To provide support. And to let them know that they are never alone."
The church plans on making the rally an annual event in hopes of reaching more and more children as time goes on.