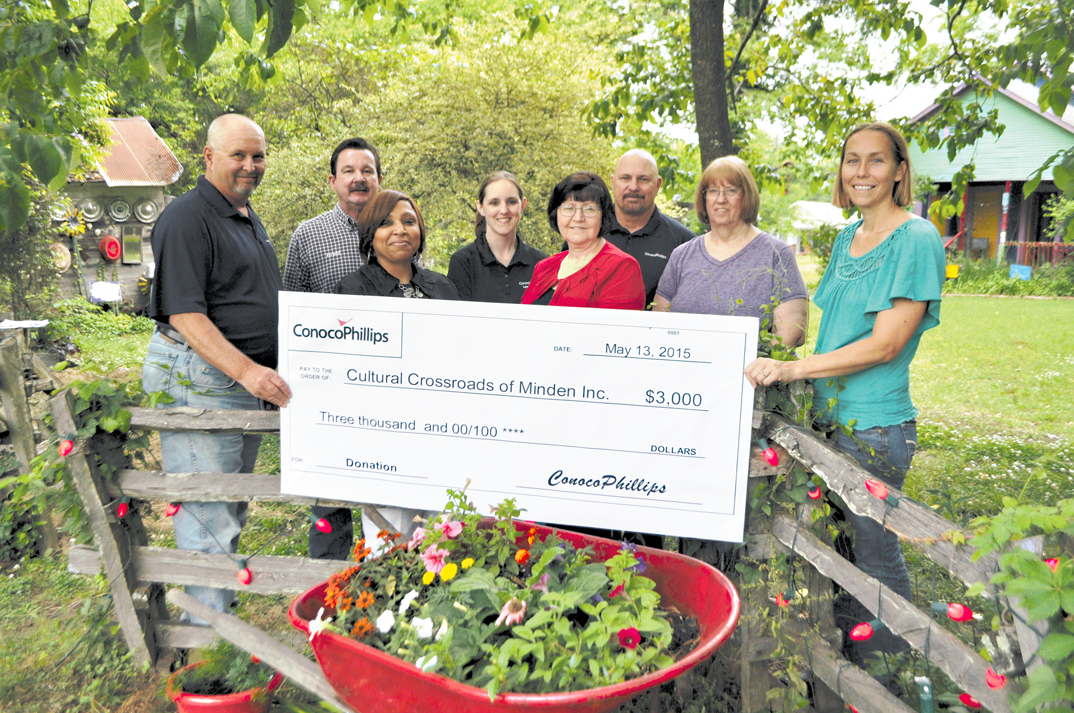 Cultural Crossroads of Minden recently received a contribution from ConocoPhillips to go towards the arts for children in Minden.
Donated for the annual Spring Arts Festival, the event is in its 21st year and is on a four-acre estate owned and managed by Cultural Crossroads. Called The Farm, the organization provides the only outside source for arts in education in Webster Parish.
With no arts curriculum in grades K-8, this four-day festival and all the arts-related activities included, have provided many children with their first real art experience. Fourth graders from across the parish are bussed in for the "Kids Day at The Farm."
They work side by side with professional artists while creating works of art. The three days set aside for fourth graders and children with special needs is provided free of charge. The festival also includes the largest exhibit of created works by parish children, along with a talent search that offers finalists a chance to showcase their talent.
Local artists and emerging artists are invited to exhibit and demonstrate.
The grounds during festival week serve as a hands-on art experience for both children and adults as festival goers are encouraged to participate in a variety of free, hands-on art experiences that result in the creation of works of art they can take home and public works of art that are added to the already impressive collection of public art pieces scattered about the landscaped grounds.