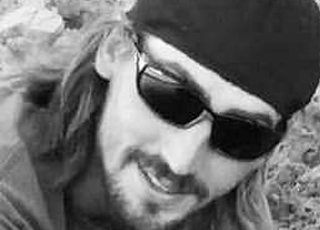 Funeral Services for Curt Alan "CMFL" Lary will be held Wednesday, Sept. 14, 2016 at 10 a.m. at Rose-Neath Funeral Home Chapel in Minden with the Rev. Brian Mercer and the Rev. Jake McCandless officiating. Interment will follow at Gardens of Memory in Minden. The family will receive friends from 5 until 8 p.m. Tuesday, Sept. 13, 2016 at Rose-Neath Funeral Home in Minden.
Curt was born April 19, 1990 in Minden, Louisiana, and entered into rest Sept. 9, 2016 in Minden.
He leaves his daughter, Ellison Lary; mother Sandra Lary; father and stepmother Gary Lary and wife Heather; grandmother Wanda Lary all of Sibley; sisters Alison Nugent and husband Matthew of Sibley, Brittany Lary of Denton, Texas and brother Alec Thornton of Denton, Texas; brothers Cody Lee of Haughton, Zachary Lee of Heflin, Mathew "Goose" Lee of Sibley, nieces Alexis Prince and Brooklynn Thornton, nephews Braden Lary, Preston Prince, and Hayden Nugent, and aunts Sheila McCandless and spouse Elton of Ashdown, Arkansas and Suzanne Lary of Sibley, and uncles Mike Giddings and spouse Terry, and Gil Lary all of Sibley.
He was preceded in death by his grandparents, George and Betty Giddings, and grandfather, G.W. Lary.
He was a phenomenal All Star Little League catcher. He loved music. He sang. He danced. He was ambitious and driven. Curt inherited his mechanical brilliance from his father and grandfather. Curt was incredibly generous. He was a jack of all trades. He had a sense of humor unlike any other. Above all else – Curt loved his family. He loved guns, shooting, hunting, fishing, four-wheel riding, family time, video games, paintball wars, building things, Spaghetti O's, Reese's Peanut Butter Cups, Chocolate Milk, Hay's ICEEs, Alec's Chicken Parmesan, Mom's Chicken Dressing, and Nana's Salmon Patties. He hated mayonnaise and sour cream. He was afraid of snakes. He climbed trees. He rescued animals. He sang. He danced. He laughed – a lot. He lived. The passion with which he lived his life was unparalleled. By his own standards, he lived.
Pallbearers will be Alec Thornton, Bobby Tackett, Jeremy Utphall, Chris Carter, Geoff Lary and Mathew "Goose" Lee.
In lieu of flowers, memorials may be made to St. Jude Children's Research Hospital.