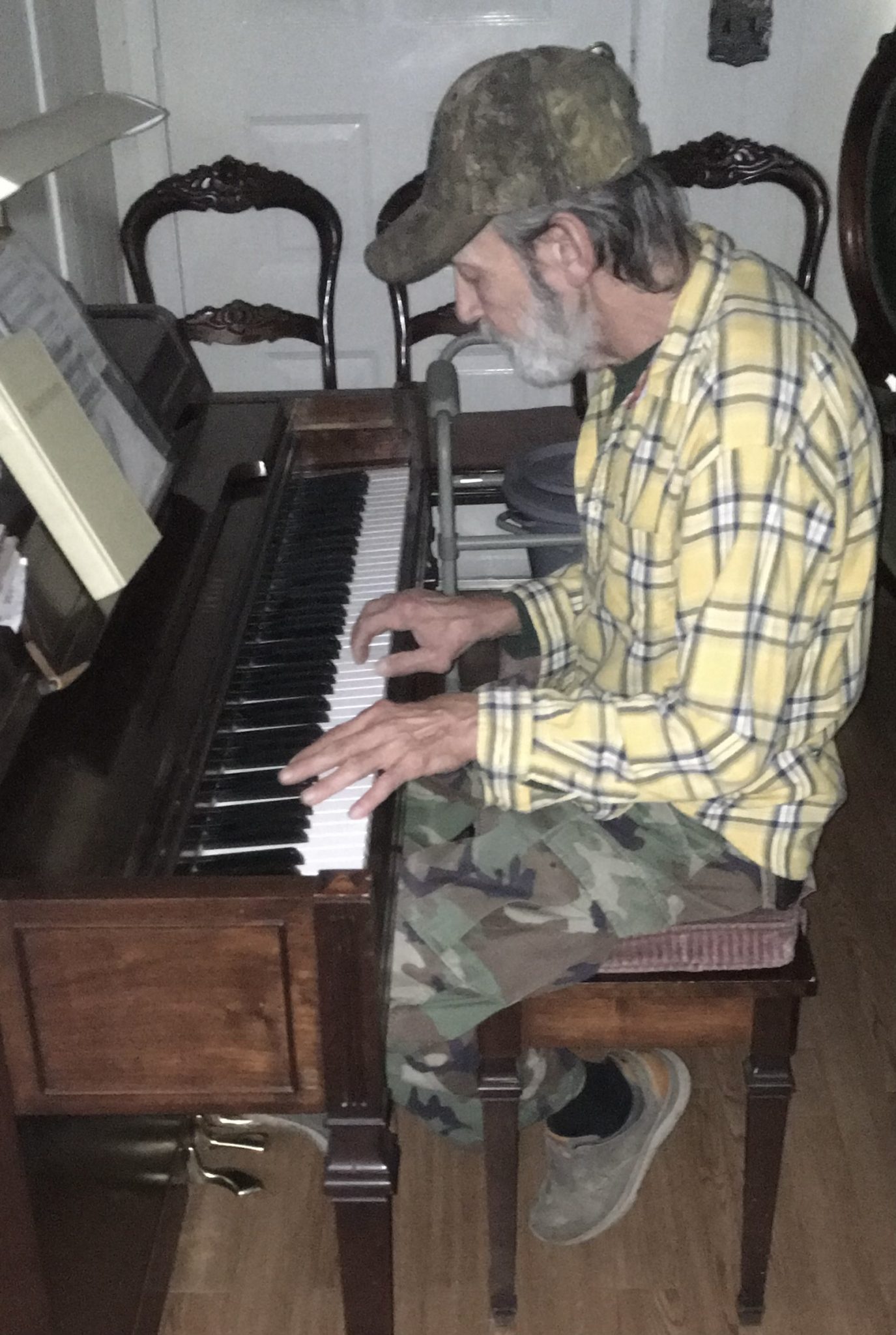 Doyline, LA.  Danny Allen Booth, age 68, died on October 5, 2022, from Multiorgan Failure in the Minden Medical Center, Minden, LA. Danny was born on March 22, 1954. 
Burial was held at 2:00 pm, October 7, 2022, at West Lake Baptist Church Cemetery, Doyline, LA. Family and friends gathered and shared heartfelt comments on what Danny's life meant to them.  
Preceding him in death were his parents, Albert L. and Betty Fritz Booth and his sister, Denise Ann McDivitt.
Danny is survived by his brother, Dennis Booth; his son, Jonathon Booth; and Sharee Booth, Jonathon's mother; and numerous aunts, uncles, nephews, nieces and cousins.
Soon after graduating from high school in Moore, OK, in 1972, Danny joined the U.S. Navy specializing in Electronics.  During his 6 years of military service, he was stationed at Guam Naval Base and served in the Vietnam War.  In the years following, Danny began his working career in Communications with cable companies in Louisiana, Texas and Mississippi.
Danny enjoyed being with his friends and family, playing music, shooting pool and sharing happenings. He never wavered on helping a friend or a family member in need.  His mother would tell you; Danny just had a good heart.  
A "Celebration of Life" will be set at a later date.  He will be missed by all those who knew him.
Rose-neath Funeral Home
211 Murrell Street
Minden, Louisiana 71055
(318) 377-3412