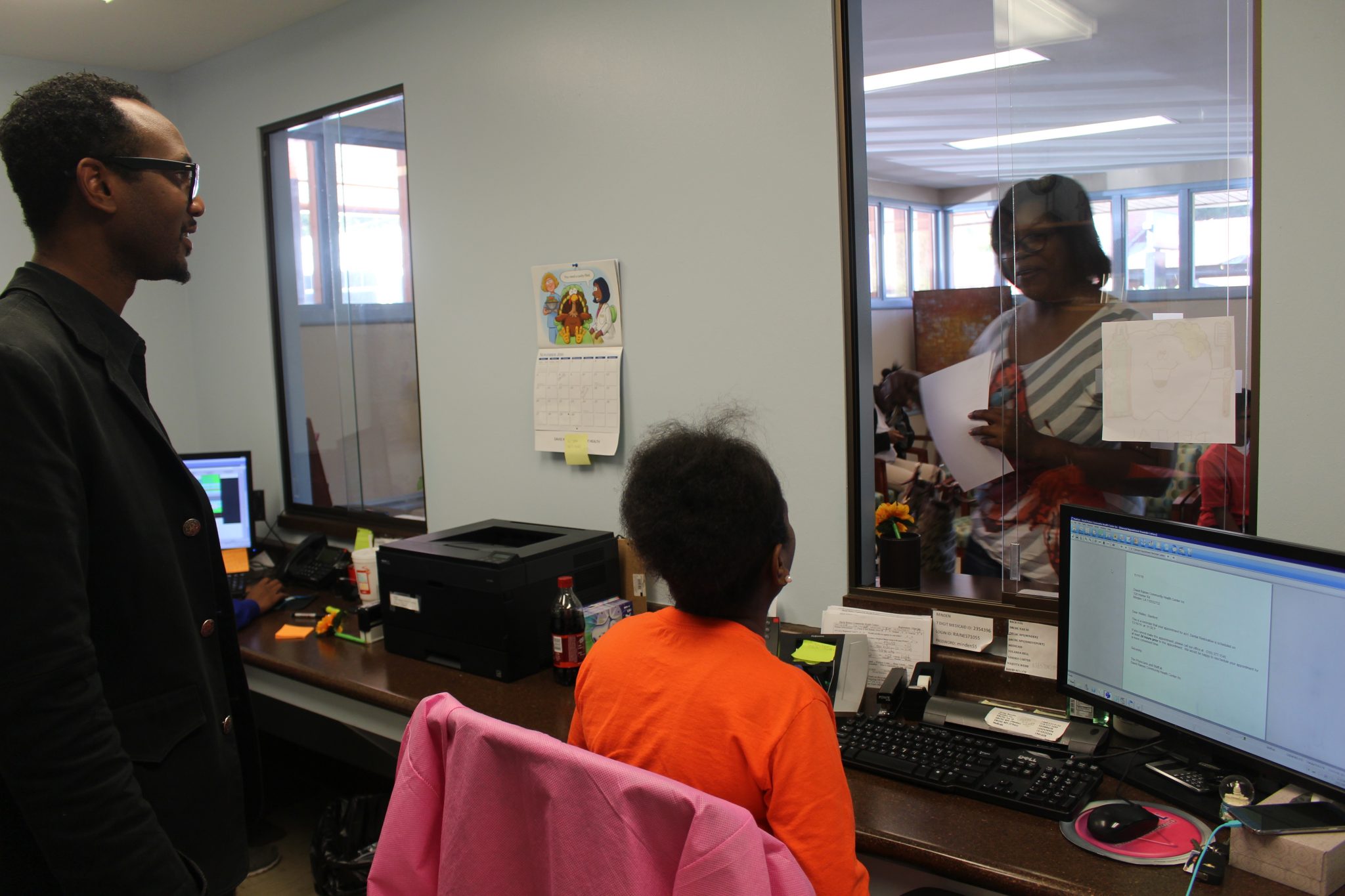 The new face of David Raines Community Health Center in Minden is inviting the community to a Thanksgiving Dinner Friday. Lunch will be served from noon to 1 p.m. and clinic manager Andrew Myles is looking forward to meeting new faces and building relationships.
"We have increased the number of clients served at the Minden location and this is a way for us to say thank you to our patients and thank you to the staff," he said. "David Raines is a nonprofit and our staff does an amazing job serving our community."
Myles moved from San Francisco, California six months ago to take the helm of the clinic.
"While there has been an adjustment from living in a larger area to a smaller city, I found this area to be very friendly and accommodating," he said, noting he decided to purchase a home in Minden.
"At first, I thought I would live in Shreveport- that is where my mother lives and it is a bit more like the environment I was accustom to living in," he said. "But Minden proved time and time again to have people committed to relationship and community building. That is something I want to be part of and what drew me to buy a home here."
Myles said several community organizations, including United Way, Minden Medical Center, Head Start and the Office of Community Services have be very helpful in helping David Raines assist additional clients.
"With the health care expansion in August, it opened up insurance options for individuals who otherwise may not have been covered," Myles said. "We have assisted more than 700 people in applying for health care and are uniquely equipped to do so."
David Raines offers on-site representatives and Medicaid coordinators to stream line and expedite applications.
"What I, and David Raines, want to focus on is assisting people, and that is a shared focus in the Minden community," he said. "I have had so many great experiences- from having my dinner paid for by strangers who become friendly faces, to networking with involved, caring people."
Myles and the David Raines staff encourage the public to visit their Thanksgiving meal or stop by Friday. Myles also said because the nonprofit clinic often experiences heavy patient traffic, volunteers for the meal or future events would be extremely helpful.
To volunteer, for questions about Medicaid applications, or to schedule and appointment call David Raines Community Health Care Minden Clinic at 377-1545.