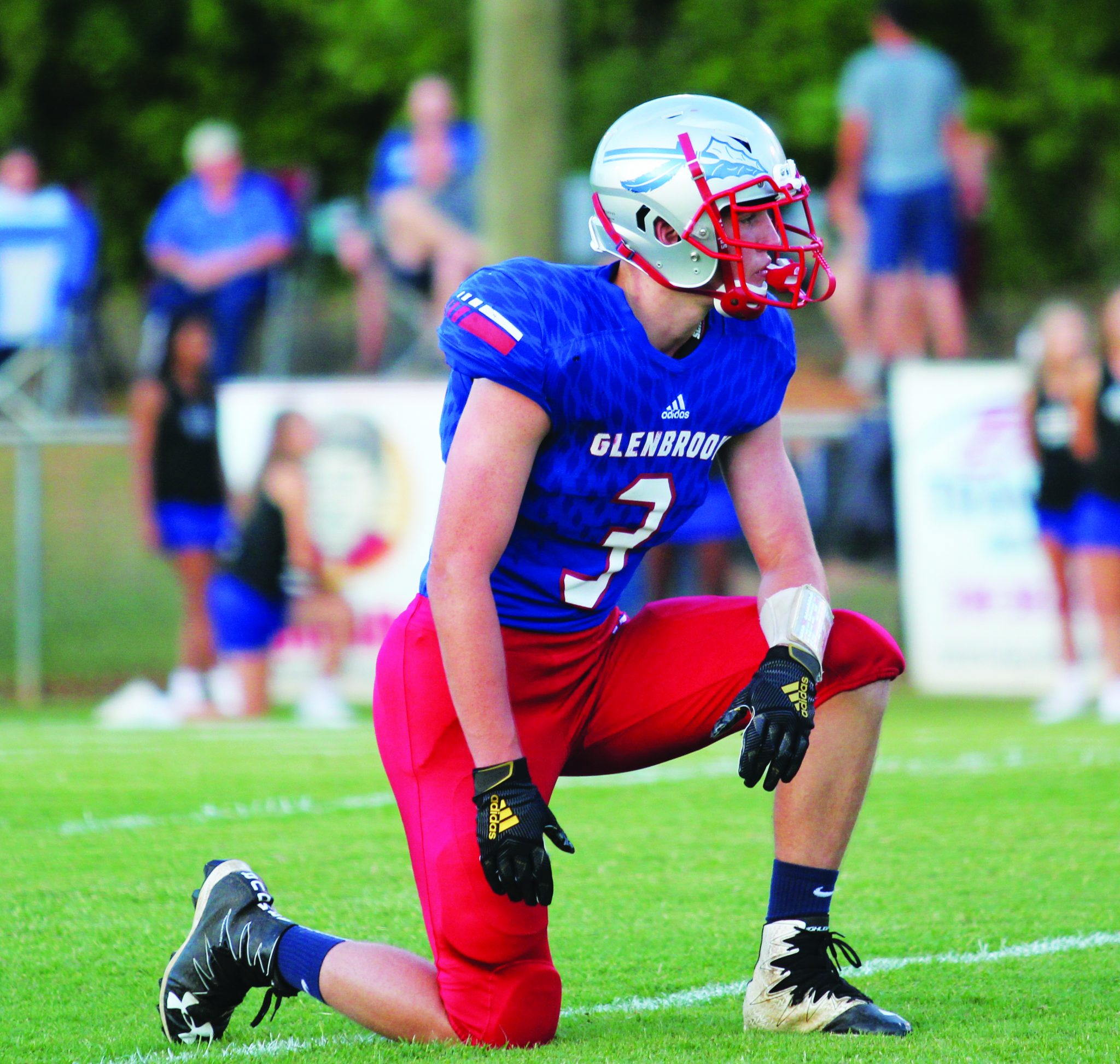 Glenbrook head coach Drew Maddox knew the Apaches were in for their toughest test of the season as two-time defending state champion St. Joseph rolled into town on Friday night.
St. Joseph ended up with a 59-16 win to stay undefeated, but Glenbrook gave the state champs their best game thus far.
"Their coaches were very flattering and complimentary of our team," Maddox said. "I told our guys that we're just not quite there yet.
It was a six-point game after the first quarter, and Glenbrook trailed 28-16 with a few minutes left in the first half before the bottom fell out and St. Joseph ran away with the game.
St. Joseph ended up scoring 35 points in the second quarter to extend their lead.
St. Joseph has two D-1 commits on the team in Dillon Johnson (MS State) and Trey Benson (Oregon). Johnson and Benson combined to rush for over 300 yards and scored all of their touchdowns.
"We count on a lot of young guys on our team," Maddox said. "Johnson and Benson are both 6'1", 210 lbs. and faster than anyone we have. To our young guys, it was like Devin White was running around out there.
"We competed though. I know we gave them their hardest game of the year."
Despite the loss, Glenbrook continued to improve and got another standout performance from freshman DJ Carter.
"DJ played another great game," Maddox said. "On offense and defense he was out there going hard."
Carter ended up with 70 yards on 13 carries.
"Sammy Feaster had a great game too," Maddox said. "Our offensive line did a good job."
Feaster had 41 yards and a touchdown on two catches.
Glenbrook (1-2) plays on the road this Friday at Acadiana Christian.
The Apaches lost 22-11 last season to Acadiana Christian at home.