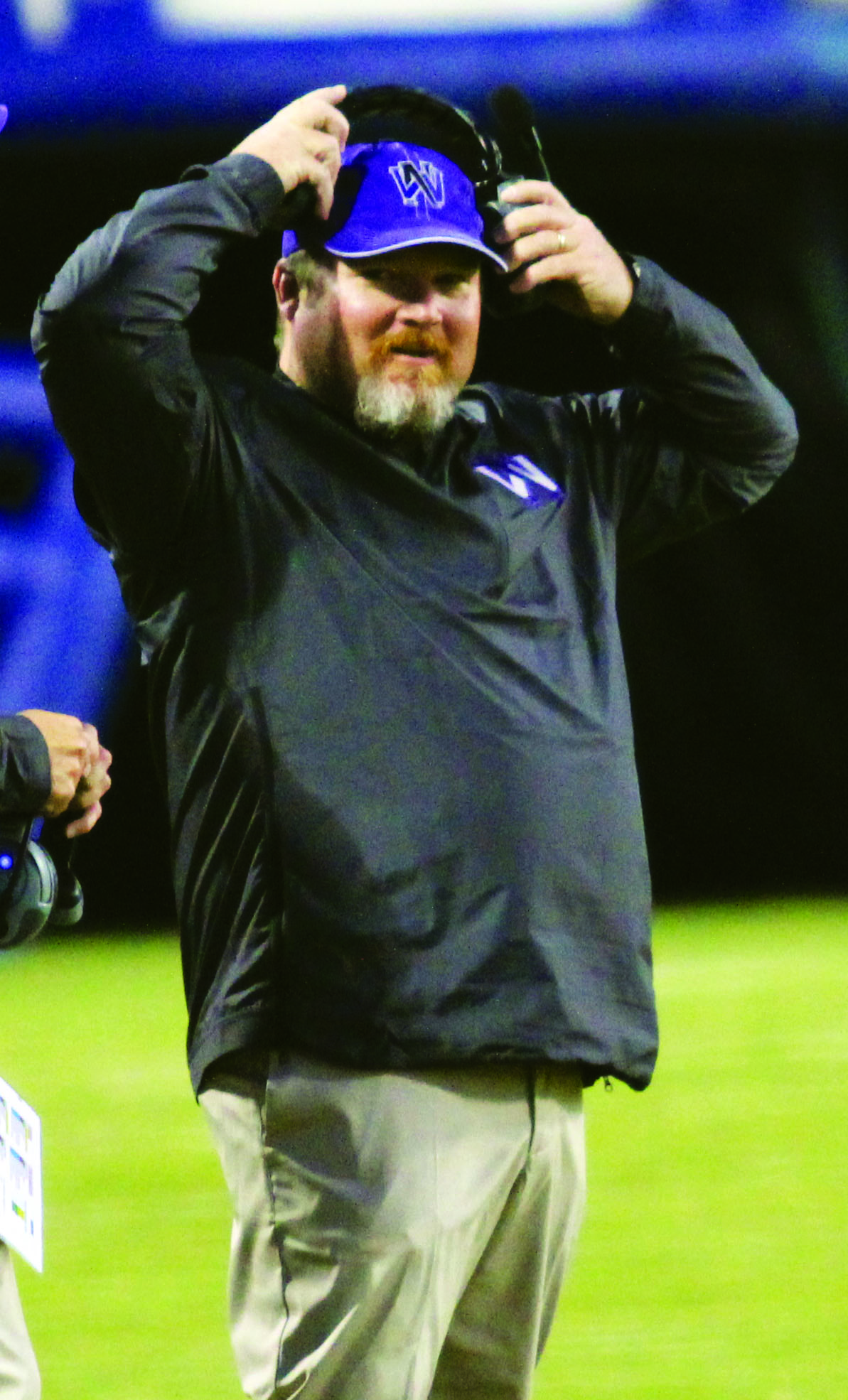 North Webster has been in dog fights with Haynesville the past few seasons, but Friday night was the first time the Knights have come out on top recently as they beat the Golden Tornados 21-10 on the road for their first win of 2019.
"It's good to be 1-0," North Webster head coach John Ware said. "We played great defense and were really good on special teams. That held us together."
It was a battle of field position through the first 16 minutes of the game before Jacquez Thomas found Scottie Johnson for a 20-yard touchdown pass to put the Knights up 7-0.
North Webster spotted Haynesville a safety before half time that put the score at 7-2.
Eddie Rollen scored on the ground to put the Knights up 14-2 in the third quarter. Thomas found Johnson for another 35-yard touchdown pass late in the third quarter to put the Knights up comfortably.
"To have three turnovers and still be comfortable for the most part means that we did it well on defense and special teams," Ware said. "Jordan Nelson is our kicker and punter, and he had an excellent game all night.
"He hit all his extra points, and they didn't get any extra yards on kickoffs or punts. That put us in great position all night."
Solid special teams play is a hallmark of Ware's system at North Webster.
"One of Haynesville's best athletes returns kicks, and we held him to basically zero yards on those plays," Ware said.
Johnson finished with 72 yards on six carries and caught two touchdown passes.
Rollen finished with 44 yards on five carries and one touchdown.
Tyreke Williams ran for 59 yards on 12 carries.
"Every year we have to play well on special teams to have a chance," Ware said. "Field position was huge in this game. We kept them backed up the whole first half. We put ourselves in good position all night while they stayed bottled up."
Peyton Hahn led the way for North Webster on defense with ten tackles. Jatareon Robinson had six tackles and one sack, while Jacobreus Walker had three tackles and one interception.
The Knights (1-0) return to Springhill this Friday night at 7 p.m. for a battle against Logansport.
Last season, Logansport beat North Webster 34-14, one of the few times last season the Knights allowed more than 30 points in a game.
"Logansport has gotten the better of us the past two seasons," Ware said. "They can air it out and put points on the board quickly."