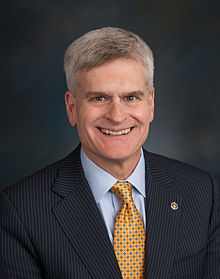 President Donald Trump on Monday signed a $716 billion defense policy bill named for John McCain but included no mention in his remarks of the Republican senator.
The new law, however, was lauded by Sen. Bill Cassidy, R-La., for it's provisions for Barksdale Air Air Force Base, and raises for military members.
The bill includes $12.25 million to construct an entrance road and gate complex at Barksdale Air Force Base as well as millions to upgrade the B-52 force.
The infrastructure improvements at BAFB support the 2nd Bomb Wing nuclear mission by facilitating the transport of nuclear weapons anticipated to be stored at