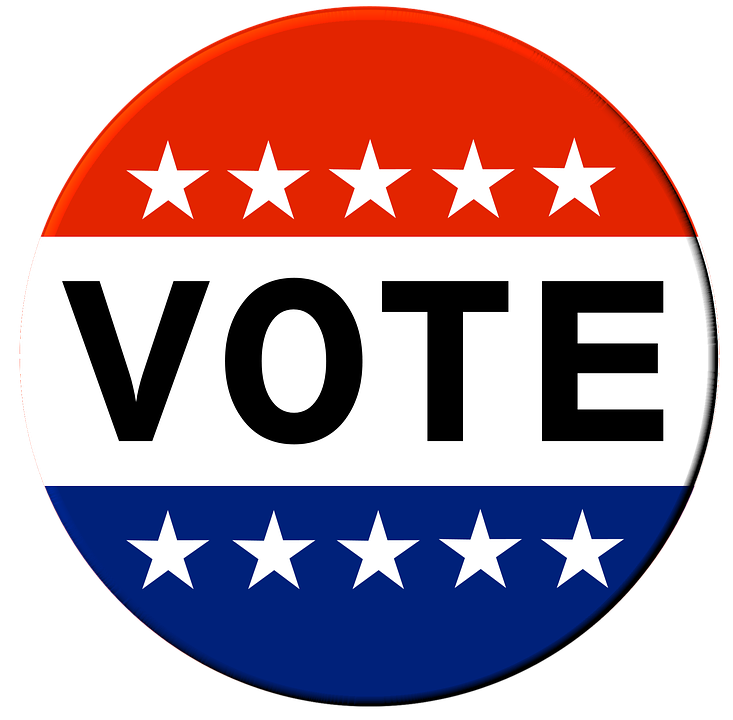 The Webster Parish Democratic Executive Committee hosted a Meet & Greet on Thursday evening at the Community House to give voters a chance to hear their candidates speak and answer questions.
Holli Vining, the Webster Parish Clerk of Court, began by reviewing election regulations for the candidates by explaining the rules regarding poll watchers and electioneering as well as describing the time that election results will be available and where to find these results. Anyone, including candidates, will be able to access voter results by either going online to https://voterportal.sos.la.gov/ or by using the Geaux Vote app. Results for local elections should be available by 9:30 p.m. at the latest on election day.
Parish Board of Elections Supervisor Jeffery Jacob gave some advice for helping voters with mail-in ballots. This advice included making sure the date of the election is written on the ballot, making sure the voter's mother's maiden name is in the appropriate box, and being sure that voters sign the ballot themselves. The voter's signature must match the signature from the voter's registration.
The candidates were then allowed to give a short speech to introduce themselves and speak about their platforms. The audience was invited to ask questions one-on-one after this segment.
A candidate for mayor of Springhill, Courtney Allen, spoke first saying, "I want to be able to give back to my community. My goal is to bring it [my community] together to bridge the gaps, one bridge at a time."
Terika Williams-Walker, a candidate for mayor of Minden, said, "We need a new type of leadership. One that's equipped to deal with the changes in our community. My campaign is about the future of Minden. I'm the leadership Minden needs."
Wayne Edwards, candidate for city council for District A, said, "98% of the problems that we encounter in local government is because we don't follow the rules. Our climate in the United States is changing — when people tell the truth, everybody gets mad. What we've got to do is stop putting the most popular person in office. We have a tendency to, first, vote by race. Then we vote by party. And then we vote by popularity. The last thing we vote by is experience and qualifications. You don't have to like somebody for them to come in and do a good job. We can make this city better, but we've got to follow the rules."
Levon "Charlie" Thomas, a candidate for city council District B, said, "The people who asked me to run said that they need someone like me — someone who will listen before making decisions." He also said, "If you are in a position to help your city, then go and do that."
Maretta Gage, a candidate for city council District C, spoke about the problems with youth in the city, saying, "I refuse to let kids intimidate me. I want to do something to make these mothers become real mothers — to know that they're accountable for the actions their kids take. It's really bad in this district [District C]. I want to do whatever it takes to keep another mother from feeling the way I felt when my son got shot."
Javelin Hardy, another candidate for city council District C, spoke of her 30+ years of experience working as a social worker, a parole officer, and a therapist. "Something that is really on my heart that I'd love to bring to the city of Minden would be a trauma-informed community. And that's from the future mayor on down. Schools, teachers, police officers, first responders — everyone would work together on a community situation." Three goals that are "near and dear to my heart," she said, were bringing down the electric bills, decreasing housing instability, and allowing reformed felons to get to work.
LaKeyla Jacob Williams, a candidate for city council for District D, said, "My vision for our city is to get our youth involved in positive activities to get them off the street." She named the job training partnership act and youth enrichment programs that could be funded mostly with federal funds as examples. She also spoke of economic development, stating that high rent on commercial buildings keeps new businesses from opening or succeeding here, saying, "Those people are not coming here to start any businesses because the landlords want too much money."
There were two candidates for the school board in District 2 present. The first, Terrell Mendenhall, said, "My platform is about doing what is best for the progressive education for our children. I don't have to talk about what I want to do. I'm here to talk about what I'm already doing — being a champion for educational progress in Webster Parish. Your vote will give me the ability to help the parish of Webster become a better place by protecting our concerns and fighting for progressive change. A vote for me is a voice for you."
The second candidate, Debbie Thomas, said, "I value all students, and I have their best interests at heart. I, as a candidate, am able to work with the school board to get them [students] what they need. I have hands-on knowledge and leadership abilities. I am a leader. A leader in the community, a leader in the school system, a leader in whatever it is. And I'm not afraid to speak up or speak out. I am that advocate. I am that person to fight for you as parents."
Phillip Smart, a candidate for the school board for District 8, said, "I run the Smart Foundation, a non-profit to help individuals learn about financial literacy, to help those with lower incomes attain home ownership, and make sure they understand credit and how credit works. And I want to do the same thing for our students because I believe that, at the end of the day, you should start learning about life and life lessons, financial literacy, and education. Numbers are how you know if you're doing something or not. Right now, looking at the numbers for the Webster Parish school district, you can tell that, not only are we failing our children, we're failing ourselves. We're doing a dishonor and a disservice to our children. And I can't stand for it. That's why I'm running. I'm not running because I want to, I'm running because I have to."
D. Nicole Frazier, a candidate for alderman for District 1 in Springhill, spoke, saying, "I am a leader. That is my thing — a proven leader." Ms. Frazier is up for re-election for her fourth term.
The final speaker of the evening, John Belton, is not actually running this year, but next year he will be running for attorney general in our parish. He is currently the attorney general in Lincoln and Union Parishes. He said, "If you look at the current attorney general's website, there's nothing dealing with youth. And, as I listened to all of you this evening, I heard one commonality — our children. We need to save our children. All children — regardless of race or background. All children need to be saved. Why is that so important? In Louisiana, we are last in all the good stuff — education and healthcare. But we're first in the bad things — incarceration. And we need to change this." Belton spoke of statistics that say that 75% of inmates do not have a high school education and 16% of inmates have mental health issues. "Jails are now becoming the hospitals for mental defendants — and it shouldn't be that way. Studies have shown that kids that graduate from high school are less likely to become part of the criminal justice system." Belton said that the need to add back mental health centers is critical as well.
The evening ended with constituents being able to socialize with the candidates and ask their own questions one-on-one.
The date for elections this year is November 8. The polls will be open from 6 a.m. until 8 p.m.