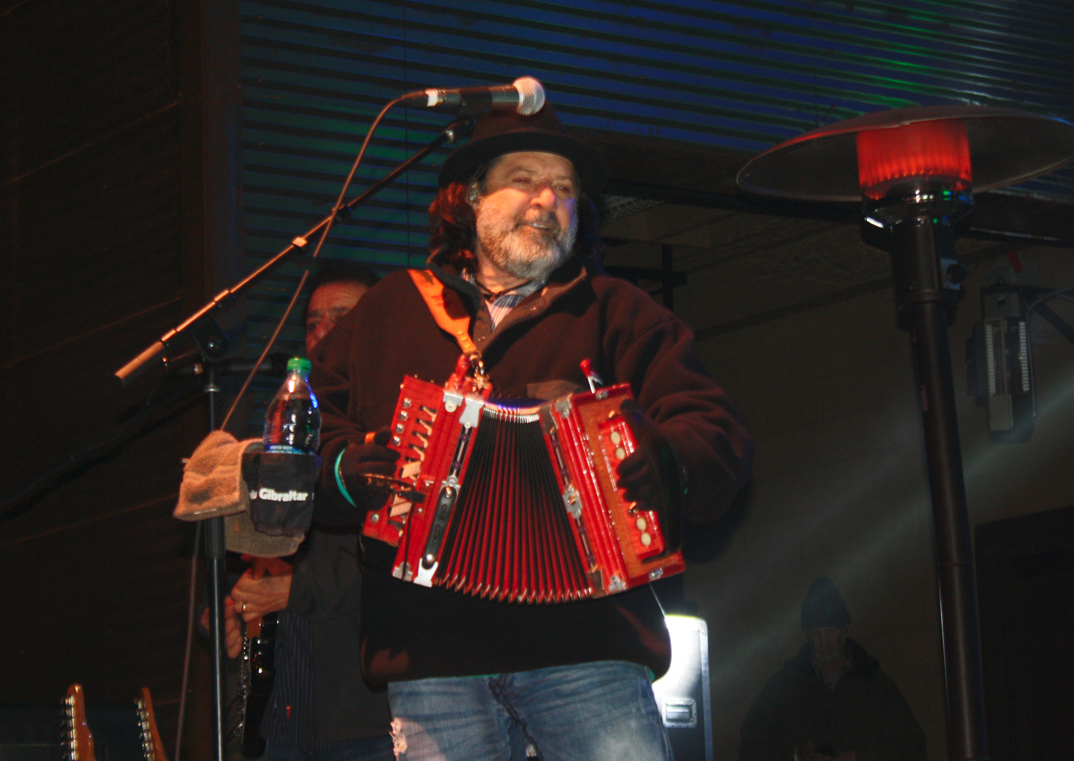 SAREPTA — Despite the wet weather and cold, just over 7,000 ATV enthusiasts converged on Muddy Bottoms ATV and Recreation Park last weekend.
Celebrating the Mardi Gras season just a little bit longer, Zydeco legend Wayne Toups topped off a weekend full of king cake, gumbo, a Muddy Gras parade and a lot of mud riding.
Toups is a four-time Music Hall of Fame recipient in Louisiana, the Gulf Coast Museum Hall of Fame, the Louisiana Blues Hall of Fame, the CFMA Cajun French Music Association Hall of Fame and most recently Grammy awards for Best Regional Roots album in 2013.
His specialty, Zydeco, finds its roots in the southwest Louisiana's Black Creoles, a group of mixed African, Afro-Carribean, Native American and European decent. History shows Zydeco came into its own in the mid-1900s and is a "derivative of 'La-La' music (the shared music of the Cajuns and the Creoles), as well as blues and jure', and in most recent years, zydeco has taken many cues from R&B and even hip-hop, proving that it's a constantly evolving genre."
Hometown boy Jerry Franks was the overall winner of the gumbo cook-off Saturday night, where he shared his delicious recipe of one of Louisiana's signature dishes. With a homemade roux, cayenne pepper, black pepper, salt, a little Tony's Creole seasoning, shrimp and crabmeat, he took away the title of best gumbo.
Doyline resident Mary Ann House cooked a batch of gumbo that has a little of everything Louisiana – nothing bought; everything is made from scratch.
"Everything in here was caught or killed," she said. "The shrimp came from the Gulf, and we have alligator, rabbit, crawfish, duck and a Cajun sauce."
Mike Foster of Shreveport participated in the cook-off, and says "good, dirty fun" brought him to the ATV park this weekend.
Earlier that day, Mother Nature held off long enough for patrons to enjoy a Mardi Gras parade ATV style. With floats of all kinds, enthusiasts gathered along the parade route to catch some beads and have a good time. Team Farm Boys was announced as the overall winner.
Friday night, the kids got into some good, sweet fun as a king cake-eating contest filled their bellies with lots of sugar. Landon Johnson, 12, was the overall winner, taking away a Muddy Bottoms package and a $50 gift certificate to Bergeron's.
"This is a good deal," Jason Monk, of Crowley said.
Muddy Bottoms draws ATV enthusiasts of all ages for a weekend of trails, mud and fun. It is located in Sarepta and will feature an open ride the weekend of April 3-5.