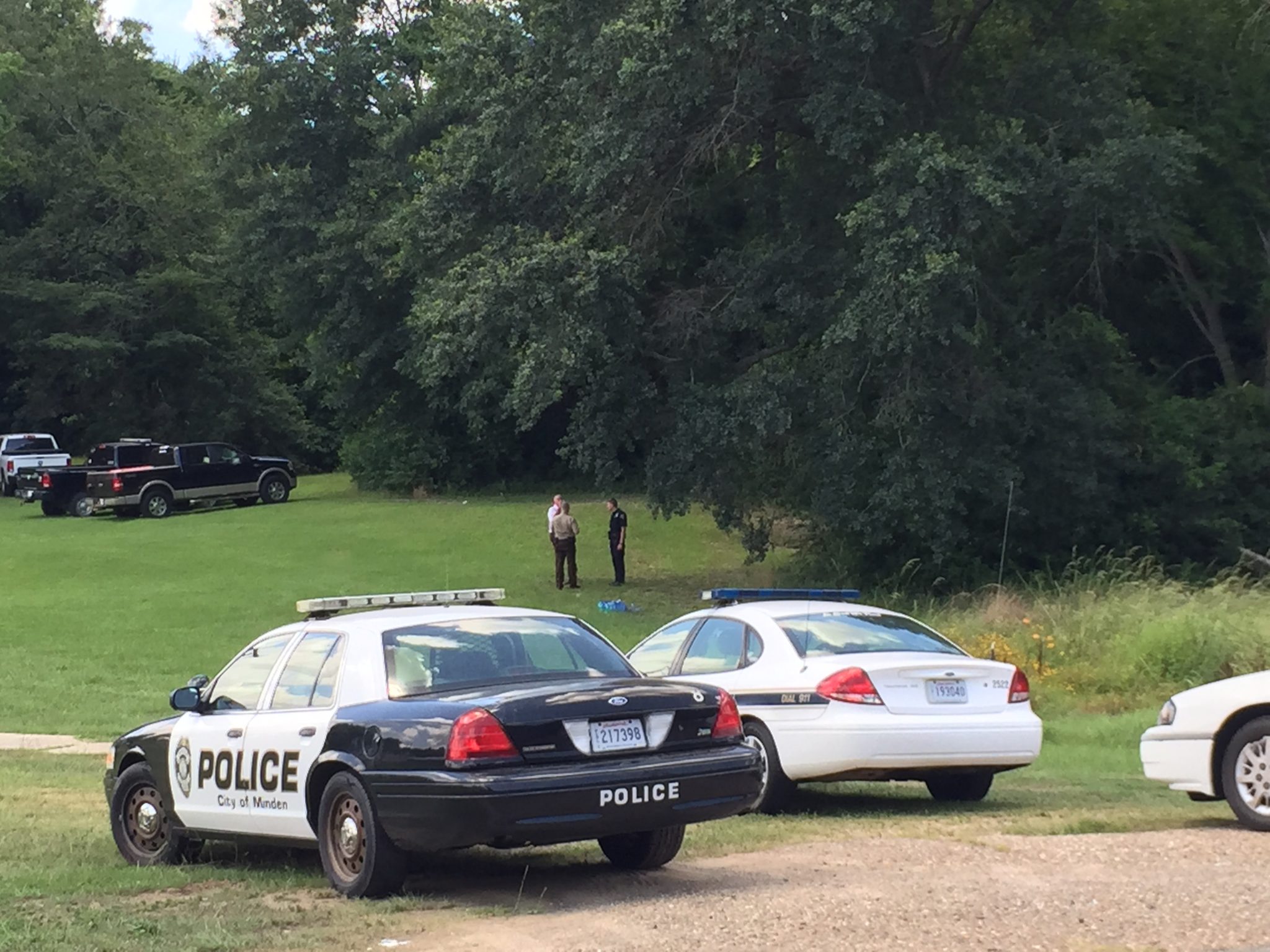 Two Bayou Dorcheat Correctional Center inmates are back in custody after fleeing from the Webster Parish Courthouse Friday.
Ashton Davis, 20, and Shaquille West, 22, were captured after a nearly five-hour search less than a mile from the courthouse. Both were still in their handcuffs, shackles and prison uniforms.
The two escaped custody just before noon Friday as they were being escorted from court to the courthouse basement for transport back to the parish jail.
"When they come out of the sally port area, both of them broke and run," Webster Parish Sheriff Gary Sexton said. "The deputy had a couple more inmates with him and couldn't afford to break and leave those."
Sexton said the deputy acted appropriately and did not leave the other inmates and was able to get a direction of travel of the escapees. The quick response from the Minden Police Department and Webster Parish Sheriff's Office helped confine the inmates within a small perimeter, Sexton said.
The two were caught in the thick wooded area south of the courthouse where the search centered Friday afternoon. A search team and bloodhounds were brought in from David Wade Correctional Center in Homer to assist.
Davis and West were in court to be arraigned after being arrested in late March on armed robbery charges. The two are accused of robbing a Shreveport Road convenience store at gunpoint, at which an unknown amount of cash was taken along with several cartons of cigarettes.
"One of them was offered 30 years and the other was offered 20 years and they declined it," Sexton said. "I guess they just decided they wanted freedom."
The two now face simple escape charges, which could add an additional six months to their sentences.